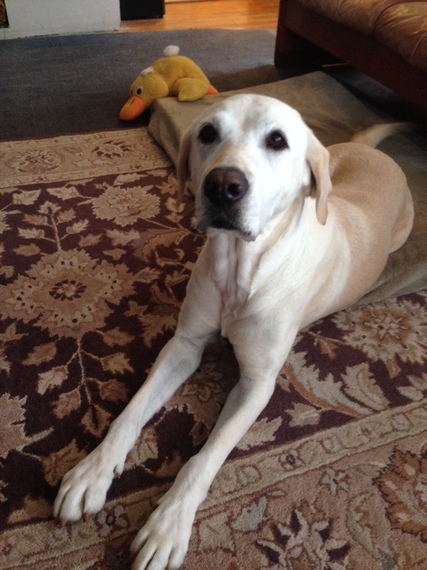 An open admissions shelter, the Peninsula Humane Society & SPCA accepts all animals from our community. That means many wonderful, healthy, friendly and frankly adorable dogs, cats and other companion animals needing nothing more than vaccination, surgical sterilization, and a loving family. It also means many animals who are extremely ill, seriously injured, or come to us with very significant behavioral problems.
PHS/SPCA is thrilled about every adoption, of course. But when of one of those special needs animals get a home, it's time to celebrate. Well, this past week included four such adoptions, and we're stoked!
Last week we found homes for...
...Beverly, pictured here, is a 6 year old Yellow lab mix diagnosed by our veterinarians with inoperable mammary tumors. She does not have a long life ahead, but this very pretty girl has now found a home through our special Hospice Adoptions Program...
...and Kerry, a golden oldie at 11 years plus, which is getting up there for a retriever. She was adopted by someone who sort of specializes in helping with our older dogs, Kerry the third senior canine citizen she's adopted in the past couple of years...
...and Saleen, also 11 years young, a beautiful collie who found a home on her first day up for adoption (often these animals will stay with us for weeks, months, even a year or longer before finding the right family)....
...and finally Stella. Stella is a one year old bulldog diagnosed with a genetic degenerative neurological condition which will certainly lead to an early passing. While completely loving, sometimes (and this will increase) her body just does not understand what her brain is saying: she'll collapse, her legs falling out from under her. She's now at home, another Hospice Adoption, with the wonderful person who originally found her roaming as a stray.
Please, wish us well for another remarkable week!
Calling all HuffPost superfans!
Sign up for membership to become a founding member and help shape HuffPost's next chapter