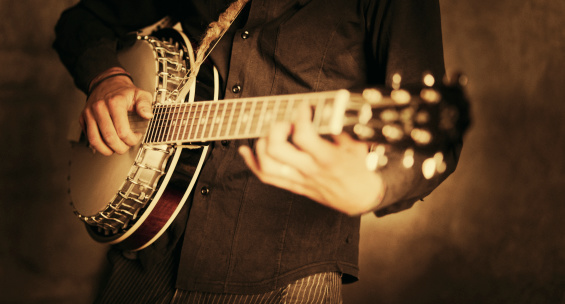 For inspiration on how to manage the flexibility that accompanies Phase 4 of the Four Phases of Startup Life -- the What's Next? stage that comes after a liquidity event -- look to Warren Hellman.
After making a fortune as a private equity pioneer, he returned to his love of the banjo and founded Hardly Strictly Bluegrass, one of the world's preeminent music festivals, which gets underway in San Francisco's Golden Gate Park this Friday, October 3. Hellman once said the festival he created "was the most selfish thing I've ever done," even though it gives hundreds of thousands of people joy.
Hellman enjoyed his career, spent time with his family, and fostered his love of music. He lived a full life before his death in 2011 at age 77 and will be remembered for accomplishments ranging from prescient investing in startups to major philanthropy. Hellman donated generously to a variety of causes in San Francisco: museums, the ballet, a non-profit news organization, a local health clinic, and the public school system. David Lee, the executive director of the Chinese American Voters Education Committee and a commissioner at the San Francisco Recreation and Parks Department, stated, "If this city had a patron, he was it. He's a grandfather figure of San Francisco and a man who cared deeply about the city and had a vision that included everybody, not just the business community."
Hellman's business accomplishments are no less impressive. While his early experience was in finance, he gravitated to the tech world. After working for Lehman Brothers and becoming the firm's youngest president, he started Matrix Partners, a venture capital firm that was an early investor in Apple. Next, he founded Hellman & Friedman, a private equity firm, where one of his well-known deals was the sale of DoubleClick (which Hellman & Friedman owned) to Google.
Another thing Hellman was known for: SF Weekly dubbed him one of the best-known "incidental banjo players--that is, people who are otherwise well known who also play a mean banjo." Hellman learned to play the banjo in his 20s as an up-and-coming investment banker but gave it up during the bulk of his working years. He returned to the instrument in his late 60s, when he gradually started easing out of his company duties (though he never really left the firm that had his name on the office door). Around the same time, he also created and personally funded what has become probably the "single biggest weekend of free music in America": the Hardly Strictly Bluegrass Festival, which takes place each year in San Francisco's Golden Gate Park in Hellman Hollow (renamed from Speedway Meadows in Hellman's honor shortly before his death). The festival attracts nearly one million listeners with both big and small names in the lineup, and runs this year October 3 to 5.
One of those HSB bands, the Wronglers, was Hellman's own. If you had the opportunity to see the group perform, you would have heard what the Deal magazine dubs Hellman's "irreverent" lyrics: "Pickers, pluckers, plonkers born, to strum, perchance to croon, drifting through the cosmos, playing out of tune." Music brought Hellman joy and even some fame. He and the Wronglers were asked to perform at the Austin music festival South by Southwest. While he was watching another act, "Some guy comes up and says, 'Hey, aren't you with the Wronglers?' I was an investment banker 40 years and not one person recognized me anywhere . . . I said, 'Man, you just made my life.'"
By identifying what he loved, Hellman was able to live out the rest of his life, sharing his passion for music with others. Whether you make music or have other passions beyond business, spending money is a personal choice. You will be lucky if, like Hellman, you can find a pursuit you love.
REAL LIFE. REAL NEWS. REAL VOICES.
Help us tell more of the stories that matter from voices that too often remain unheard.