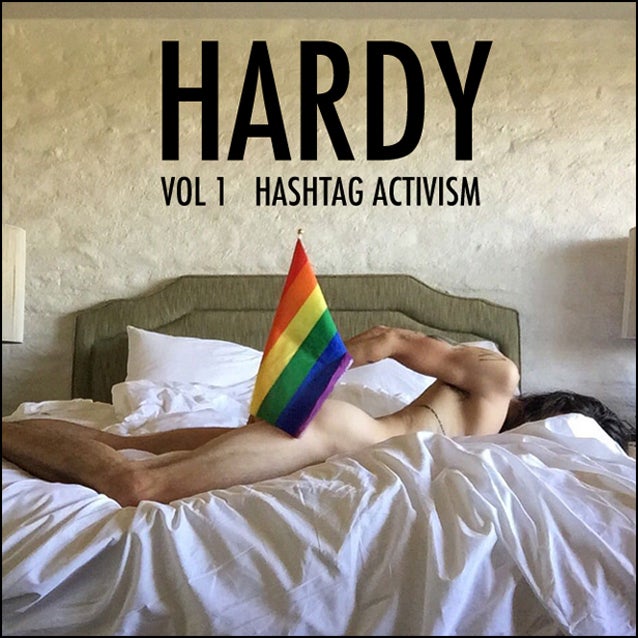 HARDY was launched in response to the turbulent socio-political climate of 2016—the presidential election, the Pulse Nightclub massacre, the egregious police brutality and shooting deaths of black men and women in America. The first issue, Vol. 1 "Hashtag Activism," is a curation of my social media content (including prose, poetry, and photographs) offering a queer perspective on social justice. The current issue, Vol. 2 "We Are Family," is a celebration of diversity within the LGBTQ community, emphasizing the importance of visibility and inclusivity, and the historical impact of drag and chosen families for queer people.
It is important for me to ground HARDY in a historical context and acknowledge our shared queer history, including the gaps in it, specifically because of the HIV/AIDS crisis. The Queer Zine Archive Project identifies that queer zines during the 1980s and 1990s were so much more than just queer creative content, but that they were acts of protest, of activism, of preservation and communication, born out of the post-AIDS Regan Era in America. The founders of QZAP have also said that each queer zine represents an individual person; each zine has a story to tell, because the stories of gay men dying of HIV/AIDS were not being told in mass-media systems. This was how they preserved theirs and their friends' stories in a shared history. That is the history that HARDY proudly joins, and continues to honor, beginning with its namesake.
Hardy Gray was born in Georgia, circa 1926. He moved to New York and met Julia. The two soon married and had three children, the youngest of which was my father. Some time in the early 1950s, Hardy left Julia and settled in Chicago with a male lover. I don't know if Hardy was gay, or if he was bisexual. I don't know if he was ever out, or truly happy. I don't know what his lover's name was or how long they were together. I don't know if he knew anything about me, or that I was (I am) a lot like him. I met him just once, briefly, when I was about nine years old. Thinking back now, I can only recall a foggy dreamlike scene of sitting at our beige kitchen banquette, across from a sensitive and frail looking man who my mother introduced as my grandfather. He was tired from traveling and she offered him a glass of orange juice. I'm sure that we must have spoken, though nothing comes to mind. If only I knew then what I know now. I would have asked so many questions. There is so much I could have learned from him. He alone held the key to a hidden family history that to this day remains buried in the things that we don't say at every family gathering. And so it is. Hardy is a part of me, nonetheless.
To allow the erasure of Hardy's existence is to allow the erasure of my own, and the same goes for each and every one of our LGBTQ antecedents. When I think about Hardy, I can't help but think of the countless men and women, and their families, who have lost their own queer histories to the AIDS virus since 1981. Learning and honoring queer history is not just important, it is vital, now so more than ever. To embrace our elders and share the stories of those who blazed the trails that we now tread into every drag bar, every boardroom and wedding ceremony; to celebrate our vibrant and inspiring queer heritage; to honor the hard-fought efforts of every torchbearer who marched in darkness so that we would no longer have to live in the shadows is not only a duty, it is a privilege.
At the height of the AIDS epidemic, when the U.S. government wouldn't so much as publically acknowledge the crisis, queer people made zines, they spread information, they provided resources for each other, and they told their stories. According to transgender rights activist Mara Keisling, telling your story is among the most important work that any activist can do. The times have changed, and we've come a long way from the 1980s, but our challenges as a community are still dire. So, while Hardy may be the namesake of my queer bloodline, I offer it as a manifesto to all of my queer kin. HARDY is a symbol of resistance to the queer erasure, and a tribute to the preservation and circulation of LGBTQ history, especially during times of political turmoil.
Bullies and bigots, whether they are in high school hallways or in the Oval Office, will try to discredit and deny our existence (they always have) but we are here. We have always been here—at Seneca Falls, at Selma, at Stonewall. We have not come this far to only come this far. Fittingly, the dictionary defines hardy as being capable of enduring difficult conditions. What else have we ever known but enduring difficult conditions as queer people? HARDY is a platform with which I'm able to create and share space with my broader LGBTQ community and, as a result, provide physical evidence of queer perseverance. We stand up. We fight back. We resist. We do it together. We are family.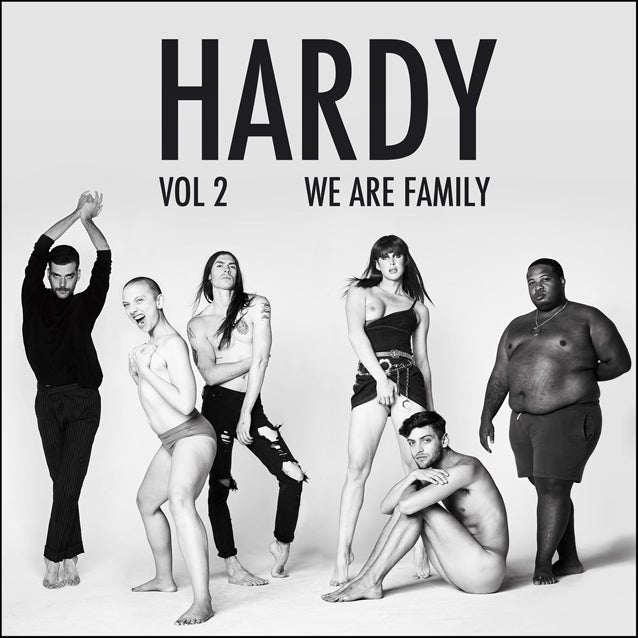 For more information about HARDY, or to purchase either of the first two issues, go to www.hardyzine.com.
Popular in the Community