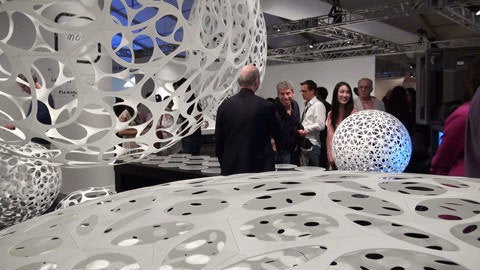 "Form is Process". "Mass Customization". "Infinite Infinities". "Number is All". "The Moral Justification for Modernist Standardization... is no more". "Professor Lalvani is continuing to explore the fundamental principles of geometry where Fuller left off". This is what Design Miami visitors could read on the walls of the booth of the design gallery Moss from New York. We wanted to know what's behind the handwritings on the wall and what is so special about the aesthetic, shining white objects that were on display.
We had the chance to speak with Murray Moss, the founder of the gallery about the creative mind behind the objects, Haresh Lalvani, and his mathematical approach to design. In this video, Murray Moss tells us how he got to know the person and the work, and the reason behind the presentation of Haresh Lalvani's work at Design Miami. He talks about the concept of Moss's booth at Design Miami, and illustrates Haresh Lalvani's ideas by explaining the design and production process of the fruit platter that Moss presented at the design fair. Furthermore he hints at the implications of what the mathematics-based mass customization might have for the future of design.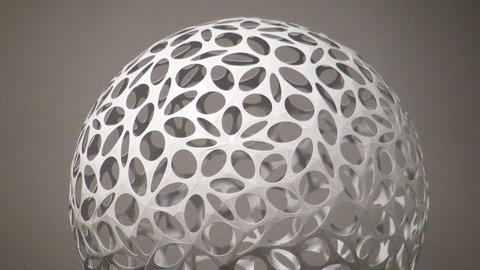 Within the framework of Moss's exhibition entitled Dr. Haresh Lalvani: Mass Customization of Emergent Designs, Moss' two collections were on display: Morphing Fruit Platters 1D Series 300 and HyperSurface. The Fruit Platter series consists of 1,000 variations. Each plate is numbered and sold with a DVD showing an animation of the morphing that determines the design of the plates.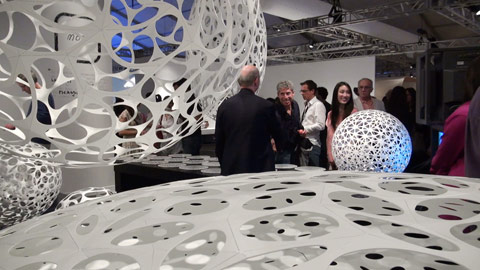 Dr. Haresh Lalvani is Professor of Architecture at Pratt Institute, New York. He is an architect, but also a sculptor, inventor, and morphologist. For over thirty years, Haresh Lalvani has been working to identify the basic principles that define all forms, both those found in nature as well as those man-made.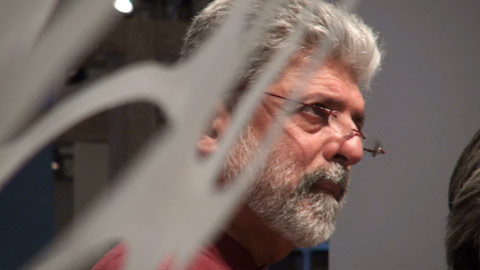 Since its inception in 1994, the design gallery Moss has presented artist and designers such as Maarten Baas, Fernando and Humberto Campana, Studio Job, Tord Boontje, Gaetano Pesce, Hella Jongerius, Peter Marigold, Oscar Magnus Narud, Cathy McClure, Kiki van Eijk, Joost van Bleiswijk, Tokujin Yoshioka, Massimiliano Adami, and Andrea Salvetti.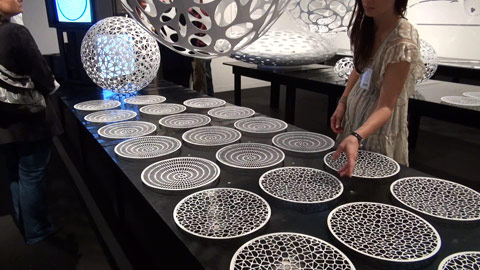 Haresh Lalvani: Mass Customization of Emergent Designs at Moss Gallery, Design Miami 2011, in collaboration with Milgo / Bufkin. Interview with Murray Moss, December 3, 2011.
For more videos covering contemporary art go to VernissageTV.
Related
Popular in the Community