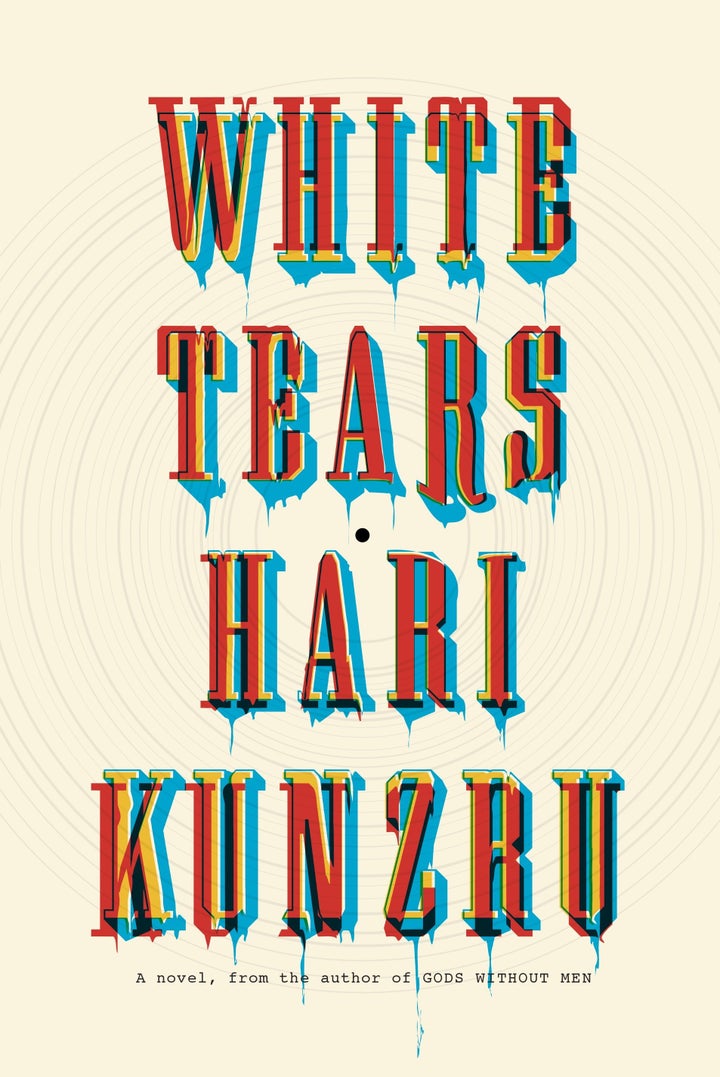 Despite dramatically failing to win Best Picture at the Academy Awards, "La La Land" was a film juggernaut of 2016. Audiences and critics thrilled to its romantic, yet melancholy, portrayal of an idealistic jazz fiend (Ryan Gosling) who privileges musical purity. Well, not universally ― some bridled at the positioning of white keyboardist Sebastian as the savior of jazz music; his foil, the sellout of the film, is played by John Legend. The white guy is the one who really cares, and by his caring he earns a certain ownership over the pure jazz tradition. He represents the best of jazz.
For filmgoers who chafed at seeing a bland hipster tap his way into a white savior role for an African-American musical tradition, White Tears will hit bookstores bearing inside a remarkably similar setup ― but also the comeuppance "La La Land" never gave to Sebastian. Where "La La Land" is a nostalgic musical romance, White Tears is a supernatural mystery, a horror story, and ultimately a tale of black Americans' historical exploitation by white profiteers.
The novel opens on Seth, the book's narrator, living in New York City and wandering the streets recording the ambient sounds he encounters. It's not long after college, and he lives with Carter, his best friend from the liberal arts school they attended together. Seth is awkward, nerdy and self-conscious of his tenuous position in life as a new graduate with little safety net, but Carter buoys the partnership with his careless charisma, his single-minded passions, and, perhaps most importantly, his seemingly endless supply of cash. Carter Wallace is a scion of an enormously wealthy family, and he uses his dough to fund his and Seth's shared pursuit: music.
The odd couple's friendship was forged over music ― specifically, their particular interest in how the sounds they love are created. Though Seth prefers new, shiny music like EDM (old music makes him feel uncomfortably unmoored from the present, as he slips deeply into what he listens to), Carter's ideal is the early, unpolished era of musical recording. Such is the strength of his personality, and the depth of Seth's naive admiration for his new friend, that the obsession with vintage records, specifically the blues, becomes a shared one. Carter's place, and later their apartment, fills up with expensive mixing boards and rare vintage microphones; he pays top dollar for blues records, the older the better. They begin collecting 78 RPM records, which were common in the gramophone era but were mostly phased out by mid-century ― 45s are too close to modern audio recording for their taste.
In college, Carter is a typical white Rasta; by the time they've moved to the city, he's savvier, a hipster in an old-fashioned haircut and suspenders. "We really did feel that our love of the music bought us something, some right to blackness, but by the time we got to New York, we'd learned not to talk about it," Seth recalls. "We didn't want to be mistaken for the kind of suburban white boys who post pictures of themselves holding malt liquor bottles and throwing gang signs." Of course, the blues buddies aren't any different from those suburban white boys, save for their tact about flaunting their self-perceived ownership of black musical tropes. Their love for the music convinces them that the music is for them. They set up shop as a boutique production company, pursuing the crackling, analog sound that Carter deems authentic.
Instead of triumph, however, what ensues is dizzying mayhem. The pair becomes fascinated by a blues song Seth picked up while recording chess players at Washington Square Park. Carter convinces Seth, the skilled one of the operation, to rework the recording ― playing it through a feeble vintage speaker to re-record it, layering it with fuzz and distortion: "By the time I'd finished, it sounded like a worn 78, the kind of recording that only exists in one poor copy, a thread on which time and memory hang." Carter fakes a record label and calls the mysterious singer Charlie Shaw; he dates the song to 1928 and releases it on a file-sharing site. Blues collectors clamor over this precious discovery, bidding to buy the record.
Then one commenter posts a series of all-caps queries, insisting that they meet in person to discuss their finding. "Now I will tell you something," he types, once the meeting has been arranged. "Before you posted that song, I had not heard Charlie Shaw since 1959."
They're dismissive, certain that Charlie Shaw is a figment of their own masterful imaginations and encyclopedic 1920s blues knowledge. Then tragedy strikes Carter, leaving Seth panicked and at odds with his friend's wealthy, insular family, who are already suspicious of their son's trust-fund-free friend ― except for Leonie, Carter's older sister and an aspiring artist. Together, Leonie and Seth journey South in hopes of saving her brother and locating the real Charlie Shaw ― if the real Charlie Shaw exists. In the process, Seth is confronted with police brutality against black men, the roots of the prison-industrial complex in slavery and Jim Crow, and the exploited, unrecognized work of black musicians ― which become closely intertwined in the narrative.
The book is moody, threatening, and profoundly dark; Kunzru's prose has a Delilloesque density, constructing settings and atmospheres so charged and vivid they seem to envelop the reader in a miasma of mise-en-scène. Carter and Seth's work, and the idealistic gloss they layer over a creeping sense of historical guilt, receives no artistically optimistic reading from Kunzru. "He respects the music," Seth tells Leonie, defensively. "That doesn't make them like you any better," she replies. "It's theirs. They'd rather you left it to them." It's a glib reading of a complex dynamic, offered by an insulated daughter of privilege, but there's a kernel of truth: The boys can't buy authenticity and ownership of the blues tradition with the strength of their interest. It belongs to someone else.
Kunzru, a British writer of Indian descent, is here taking on a dynamic somewhat outside his direct experience. When it comes to the black blues tradition, he's taking an outsider perspective: the reader comes along with him on Seth's journey, one defined by historical naivety and self-absorption. White Tears isn't exactly a re-centering of black experience, but a collapsing of the white hero mythology that often guides American movies, books and TV shows that nominally address black culture. It zeroes in on an impulse that yearns to be pure, uncompromising and compensatory, finding the nasty worm of entitlement and exploitation that's burrowed at the heart.
By the time White Tears resolves, it's still tricky to assign a single genre to the novel: It's a story about ghosts, about sounds reverberating not just through space but through time, about grievances leaking through the fabric of decades, and about retribution, violence and hatred. At every turn, Kunzru's words concoct a dreamlike world where the past isn't dead, nor even past, and the boundaries of reality flicker at the margins. For a nation seduced by a fantasy of white appropriation, maybe a horror story of white appropriation is exactly what we need.
In hypnotic style, White Tears punctures the fantasy of a white male musical hero championing black artistic traditions, uncovering a dark and ugly underbelly.
What other reviewers think:
Publishers Weekly: "The excellent new novel from Kunzru (Gods Without Men) opens as a coming-of-age yarn and ends as a ghost story, but its real subject is a vital piece of American history: the persistence of cultural appropriation in popular music."
Kirkus: "Record collecting turns dangerous in a smart, time-bending tale about cultural appropriation."
Hari Kunzru is a British novelist. He has been recognized as one of Granta's 20 Best Young British Novelists (2003) and awarded a Guggenheim Fellowship (2014). White Tears is his fifth novel. Fun fact: Kunzru is married to Katie Kitamura, whose well-received novel A Separation came out in February.
Fans of gritty literary genre fiction and racially provocative novels.
"That summer I would ride my bike over the bridge, lock it up in front of one of the bars on Orchard Street and drift through the city on foot, recording. People and places. Sidewalk smokers, lover's quarrels, drug deals. I wanted to store the world and play it back just as I'd found it, without change or addition. I collected audio of thunderstorms, music coming out of cars, the subway trains rumbling underfoot; it was all reality, a quality I had lately begun to crave, as if I were deficient in some necessary vitamin or mineral."
"The first thing he told me after he unbolted the door was that I should prepare to cry. He'd cried. He'd been crying for two hours straight. He told me to just sit and listen ― I wouldn't be the same after. He turned to the desk, and through the studio speakers came the sound of a New York street. Traffic, the sound of footsteps. My footsteps. I quickly recognized Tompkins Square in the East Village. I could hear barking from the dog run, skaters panhandling by the benches. He turned up the volume. I heard myself walk past the skaters into a sort of aural dead zone. The street noise faded, the dogs too. The only significant signal was the sound of a guitar, someone fingerpicking in a weird open tuning that made the instrument seem to wail and moan. It was mesmerizing, the performance of a musician struggling with inexpressible pain and loss. The recording was completely clear, unmarred by voices or traffic."
White Tears
By Hari Kunzru
Knopf, $26.95
Publishes March 14, 2017
The Bottom Line is a weekly review combining plot description and analysis with fun tidbits about the book.
Support HuffPost
The Stakes Have Never Been Higher
Popular in the Community