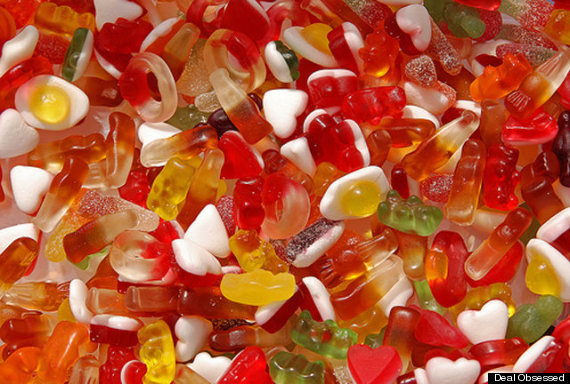 Last week, the candy community mourned the passing of Hans Riegel, the Haribo mastermind who made the gummy bear empire what it is today. In honor of Riegel's many contributions to the confectionery world, we combed the Haribo archives for some of the craziest and most enviable gummies that aren't available to us Yankees.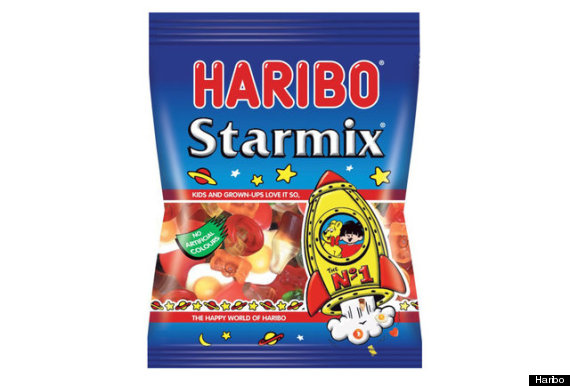 It's the most popular Haribo bag in the UK, and is available in Europe, but you won't find this eclectic mix in the States. Despite the rocket ship on the packaging, the gummies aren't comet- or chest-bursting-alien-shaped. Instead, the Starmix has ring, heart, cola bottle, bear, and -- best of all -- fried egg candies. Sadly, they don't taste like real fried eggs, because some dreams will never come true.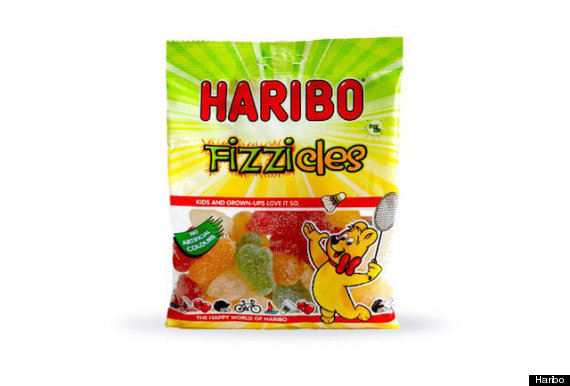 Fizzicles are basically like Sour Patch Kids, except you don't have to feel weird about eating a tiny green gummy child. These guys are sports-themed instead -- as you can see from the Haribo bear's questionable badminton game -- so it's bikes and boxing gloves that'll make you pucker, instead of little Timmy.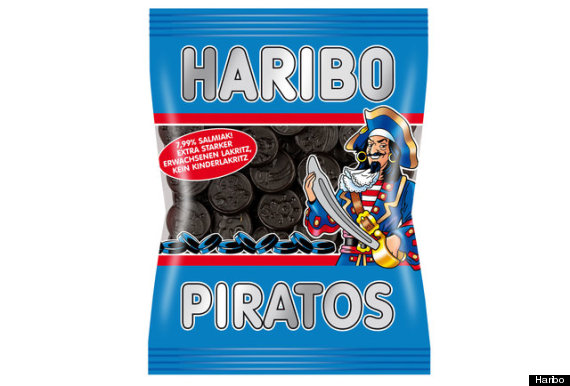 Perfect for your buddy who takes Talk Like a Pirate Day way too seriously, this German variety features licorice "coins" presumably plundered from a haunted, sunken chest of booty ('cause they're apparently mad salty.) Some of the stuff featured on the doubloons include guns, skulls, swords, and cannons. Also, they're "adults only", so the Germans are just as weird as you suspected.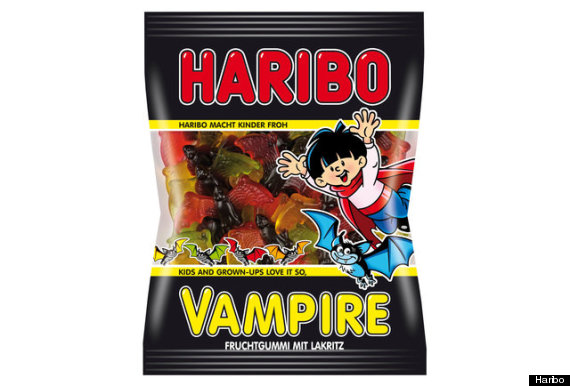 Another pick from Deutschland that's more kid-friendly, these Halloween-themed gummies feature orange, strawberry, and raspberry bats, making them the ultimate fruit bats. Nice try, Chicago folk band and actual animals.