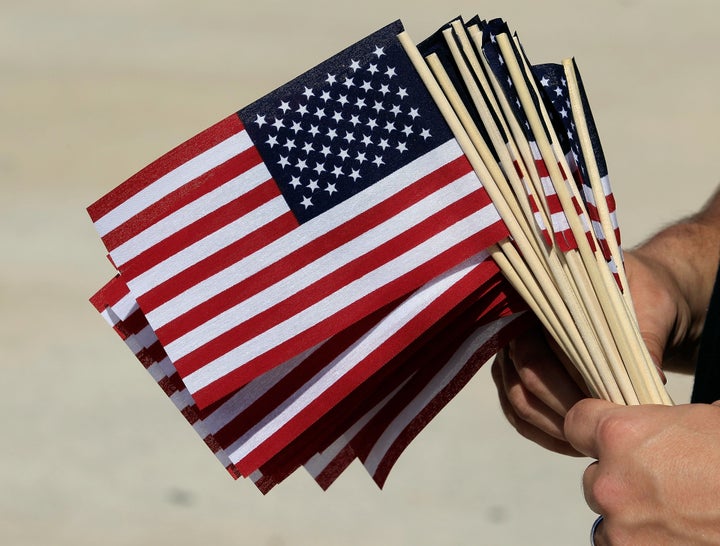 Over the next five years, more than a million military service members will return to civilian life. In the years immediately following World War II, the successful reintegration of veterans into our communities and civilian workforce was a key factor in the remarkable post-war growth of the U.S. economy and expansion of the middle class. Our challenge is to repeat this success story. As today's veterans make the transition from fatigues to professional attire, by all means we should welcome them home as heroes. But we also must recognize that they have skills, experience, and values that can help reinvigorate our communities and economy.
Less than one percent of Americans have served during the wars in Iraq and Afghanistan. According to the Pew Research Center, 84 percent of those service members do not believe the public understands the issues that they and their families are facing. Seventy-one percent of the civilian population agrees.
This divide is a challenge, but also represents an opportunity. The anxiety facing veterans as they return to their communities is matched by an overwhelming sense of uncertainty back home. Our history and our American heritage demonstrated that we are at our best when we overcome adversity together. In spite of pressing challenges on the home front, we rise to the occasion as a people.
Last year, nearly 65 million Americans volunteered their time in service. Service and simple contributions to others -- to our neighbors, our towns, and our nation -- is at the heart of what it means to be American. Through shared service, we can welcome home this generation of veterans in a way that recognizes their true potential.
The thousands of men and women returning home from battlefields have an incredible amount to teach us -- and even more to offer our communities. They are leaders, proven problem solvers, and critical resources in a time of need. Their return is not a problem but an opportunity.
Our communities are about to inherit a generation of warriors and civic leaders, willing to serve again if given the chance. This includes wounded warriors who want to live full lives in their communities and continue to contribute to their country.
As Americans, we must ensure that the door is open for our returning veterans to continue to serve their country. We are so proud of the challenges they overcame while wearing our nation's uniform. Now let us see what they can accomplish at home as teachers, firefighters, youth mentors, and entrepreneurs. Bear in mind, too, that the successful reintegration of our veterans is critically important to rebuilding America's middle class, one of the great challenges of our time.
Earlier this month, we saw the launch of the Got Your 6 campaign, a new private initiative to connect civilians and veterans. As every veteran knows, "Got your 6" means "I've got your back and, in return, you've got mine." "Got Your 6" will empower civilians and expand opportunity for veterans. We believe this campaign can lead to a new conversation in America, one that reaches across the civilian-military divide to develop a new sense of understanding for and engagement with our veterans and military families.
The entertainment industry has also united to broadcast this message far and wide. In addition to raising awareness, the campaign will work to jump-start veteran reintegration.
Over the next three years, Got Your 6 will aim high -- with a goal of 500,000 veterans hired; 600,000 hours of shared community service; 10,000 chronically-homeless veterans with a roof over their heads; 1,000 college campuses identified as especially accommodating to veterans, 100,000 mental health professionals available to train and reorient our veterans, and thousands of school teachers trained to work with the unique needs of military children.
They have fought to defend our country, and now it is our country's to return the favor. As, respectively, a Navy veteran and a Senator proud to represent U.S. Army Alaska, which until recently provided 12 percent of Army forces deployed to Afghanistan, we have fought to strengthen mental health services for our veterans, to protect and support their families, and to provide quality educational and employment opportunities. But more must be done. Empowering veterans is a key part of America's future success. That is why we have made veteran reintegration a key part of our work in Washington, and it is why we are supporting the private Got Your 6 campaign.
By Senators Tom Harkin (D-IA) and Lisa Murkowski (R-AK)
REAL LIFE. REAL NEWS. REAL VOICES.
Help us tell more of the stories that matter from voices that too often remain unheard.