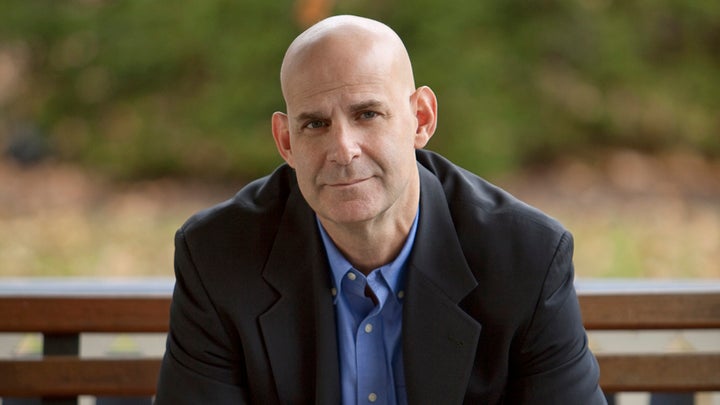 Television Review- Jackie K Cooper
"Harlan Coben's The Five" (Netflix)
One of the biggest secrets and surprises on Netflix is a ten part series titled "Harlan Coben's The Five". This show has not yet been discovered by many in the general public and that is a shame because it is a solid entertainment treat from beginning to end, and it is pure Harlan Coben all the way.
Coben has a way of setting up a tragic event early on that impacts a large number of people. Then he uses the rest of his time to dig into this event and solve its mystery. In this show a five year old boy wants to tag along with his older brother and some of his friends. They go to a wooded park to play and quickly tire of having the younger brother around. His older brother tells him to go home and finally the boy does, but he never reaches that destination. He goes missing.
Twenty years later the family of Jessie Wells (Alfie and Harry Bloor) is still reeling from this tragedy. His older brother Mark (Tom Cullen) has become a solicitor. The three friends - Pru (Sarah Solemani), Danny (O-T Fagbenle) and Slade (Lee Ingleby) have become a doctor, a police detective and a social worker. They are all still friends and they all still have guilt over Jessie's disappearance.
Things take an even more complicated turn when Danny catches a murder case. When assessing the crime scene it is discovered some blood found there belongs to Jessie Wells, the boy who has been missing for twenty years.
The show takes this startling fact and runs with it, winding it through the lives of Jessie's parents, his brother, and his brother's three friends. Together and separately they work to find out if Jessie is really alive, and if so where is he. This search involves other murders and mysteries that pop up along the way.
The series was filmed for British television so most of the cast are unknown to American audiences. This makes the acceptance of each character easier. Plus the acting calibre is high throughout the cast. They dig deep into their roles and make each and every scene believable.
Coben's plot is like a magnet for attention and audiences will find themselves streaming through all ten episodes as quickly as possible. Of course you could draw it out and watch one episode a day or a week, but the story is so intensely compelling this is unlikely.
Set aside a few hours and tune into this dramatic and fulfilling series. Just like potato chips you won't be able to stop with just one episode. You are going to go for a bunch and maybe the whole bag.
Once you haver watched this show, tell your friends. I don't want anyone to be left out. It is that good. Coben has found a new niche with this method of storytelling and he will probably use it as a way to tell other stories. It allows him a rare depth of plot revelation.
Take it from me "Harlan Coben's The Five" is exciting television viewing at its best.
Jackie K Cooper www.jackiekcooper.com
Related
Popular in the Community