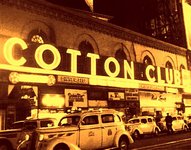 Not since the original Cotton Club, where a young and lovely Lena Horne got her start, closed in 1936 as Harlem's ultimate in-place have there been so many chic spaces uptown in which to make the scene.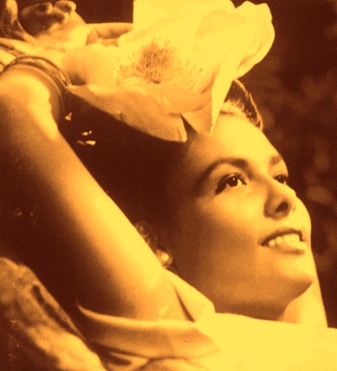 Just recently, the average price of a new Harlem condo was $900,000, with some brownstones selling for over $3,000,000. Many locals found such extravagant prices unbelievable in a community long mired in poverty. Today a revived Harlem is still emerging. The Great Recession, long-term neglect and despair, and the worst speculative frenzy of the turn of the century, have all receded enough to allow residents to regain a sense of proportion. Spacious, gracious and elegant apartments and houses alike are available now for a mere fraction of the cost of comparable housing downtown,far less by far than they cost even a year or two ago.
It's that way as well with great new restaurants offering high style, local flavor and plenty of good food. When one's usual frame of reference is tony neighborhoods like the East Village, Carnegie Hill or Park Slope, fulfilling the promise of earlier stylish eateries, Harlem's newest, make for a pleasing and transporting experience that's still a bargain!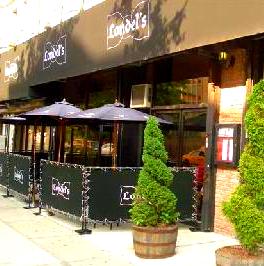 Londel's Supper Club and Jimmie's Uptown showed all that it takes to make an eating place something more, a compelling destination. Each restaurant among this latest crop embodies a valuable lesson that's been well-learned.
The lilting samba of a rhythmic combo and seductive aromas promising pleasures to come greet one long before one enters the discrete entrance. Golden-brown fried oysters, juxtaposing a crispy, granular, light outer crust with a suggestively smooth interior, piping hot, in distinction to a slathering of piquant, chilled celery-mayonnaise offered at Mojo indicates, naturally enough, that food comes first in any restaurant's order of importance. Forsaking even the delectably succulent lamb chops or aromatic roast chicken, one could, in an indulgent mood as I have, contentedly make a wonderful meal of a double or triple order of fried oysters alone, accompanied by champagne!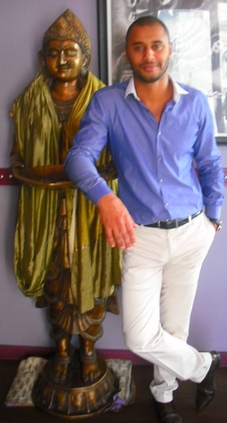 Only, could they possibly taste as exceptional in some more ordinary environment? It's hard to imagine that they could, and Mojo's welcoming proprietor, Mounir Jabrane, who was born in Morocco, agrees. "In the right surroundings, anything tastes better!" he says.
It is a subtly designed, serenely glamorous space, this intimate candle-lit dining room at Mojo, featuring floor-to-ceiling windows, sandblasted with a leaf pattern, a subdued color palate of lavender, mauve, and plum, with silvered furniture, This collaborative conception was devised by Monsieur Jabrane along with Marine Malcoe and Bettino Bourgeois. Here as well, thanks to an ideal setting, patrons surely look better than they might otherwise. The luxuriant, beautifully-colored flowers come from Harlem's newest florist, Harlem Flo, which is owned by new residents Louis and Stephan. "I live here," explains Jabrane. "Downtown is okay, but I wanted a nice place to go out close to home. People oughtn't to have to pay forty dollars for taxis every time they venture forth to eat. My place is an homage to the fabled allure of yesterday's Harlem. Our menu and our commitment to the highest quality are a tribute to the diverse and vibrant Harlem of here and now."
"Which spot is better?" asked my friend Sally Ede the other night, comparing Brian Washington Palmer's Native, where we suped on incredible shrimp and grits three weeks ago, Mojo, where we dined two weeks ago, Covo, where we ate outside last week, and Chez Lucienne, where we were now, looking over the wine list and waiters. "The owner at Native is so cute. The owner of Mojo is so cute, and his white pants -- wow! But our waiter, the Latino guy at Covo, he was cute, too, and the calamari and my Pollo Limone was very nice, as well. But did you see the owner's arms here, Tony?"
"I hadn't noticed. What's wrong with them?", responded Sally's boyfriend Tony Victoria with patient nonchalance. "They're fantastic, that's all," said Sally, as I agreed.
Sally and I, like so many others, were easily impressed by the Frenchman who owns Chez Lucienne, Jerome Bougherdani, by his physique and looks, as well as by his authentic bistro. But delicious offerings by Chef Matthew Tivy were hardly less appreciated. What could be simpler to prepare and simpler to ruin than tuna tartare? Chez Lucienne's was superb and so were my plump, pearl-white scallops, Sally's expertly-prepared salmon and Tony's hearty Coq Au Vin, which followed.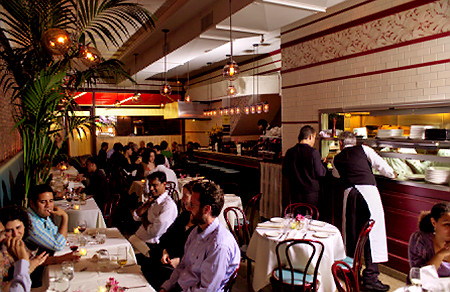 In a building that was once the headquarters of the Communist Party; the unpretentious dining room at Chez Lucienne is adorned by potted palms and mirrors. It might well be from the Paris or Harlem of a century ago. This makes the loss of the stained glass and mahogany tavern interior, located here from ca.1910 to 2000 and removed for a pizzeria, all the more lamentable.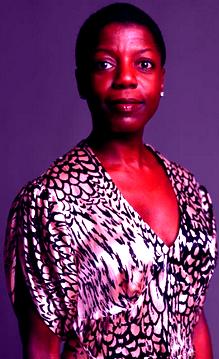 The night we were at Chez Lucienne, we spotted the delicate-looking Thelma Golden, who heads the Studio Museum nearby. Seeing celebrities, the Governor, Danny Glover, movie maker Al Maysles and his son Philip, choreographers Bill T. Jones, Sylvia Waters and George Faison, acclaimed and beautiful actresses Marcia Gay Harden, Tamara Tunie, and Bette Midler , people who despite their fame live or work in Harlem, is no big thing. Personalities of this stature once never lived uptown. Now that they do, exciting encounters are just another one of the delights of going out.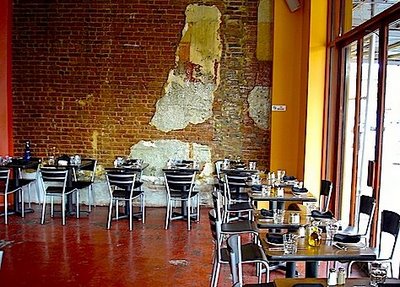 But Sally's earlier question persists: Which is better? Native, a neighborhood joint with distressed masonry at 161 Lenox @ 118th Street, Chez Lucienne at 308 Malcolm X Blvd (Lenox between 125th and 126th Street,) Mojo at 185 St. Nicholas Avenue @ 119th Street, or Covo Trattoria, situated along a row of posh hot spots on 12th Avenue, beginning with the Hudson River Grill, and including
well-designed Tai-Latin Tally and sleekly-modern Body. In its waterfront enclave, Covo has the best food, with sidewalk dinning and a commodious lounge, both overlooking the rustic grandeur of Riverside Park and its fantastic arcaded viaduct spanning the Harlem Valley. Accessed overall for cuisine, service, décor, value and élan, Mojo is tops! But if grading for the relative attractiveness of owners and their staffs, that's a judgment you'll just have to make for yourself.
Calling all HuffPost superfans!
Sign up for membership to become a founding member and help shape HuffPost's next chapter