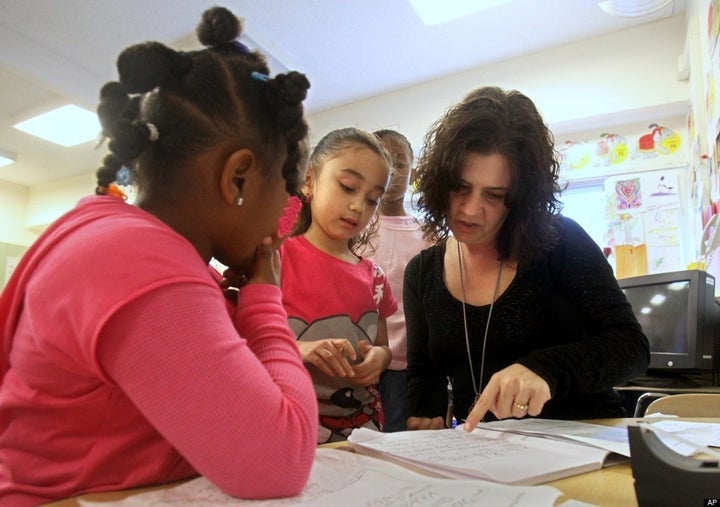 Geoffrey Canada looks to be taking on one the greatest and most unusual challenges of his career. The founder of the Harlem Children's Zone is in serious discussions to bring his cradle-to-college educational formula to the Roma children of Hungary.
The Roma, commonly referred to as Gypsies, are Eastern Europe's most oppressed minority. In Hungary, the Roma suffer from high unemployment, pervasive poverty and low educational achievement, with only about 10 percent of their children finishing secondary school.
Roma children suffer from de facto segregation, and tend to wind up in special education classes and low-quality vocational schools. Much of the Roma story is a familiar tale to African Americans, a circumstance that prompted the Hungarian government to contact Canada. His Harlem Children's Zone has become a national model for creating academic success in neighborhoods where educational failure was the norm.
"Everything in my professional, academic and personal lives has pointed to the same thing: that the key to breaking the cycle of generational poverty is creating a comprehensive education strategy," Canada said. "While the Roma have a very different history than the population served by the Harlem Children's Zone, I believe that the basic principles of our work can carry over to Hungary."
It will be a huge challenge for the 58-year-old black educator. According to the New York Times, at least seven Roma in Hungary have been killed in racially motivated attacks over the past two years. The Roma, who make up 5-7 percent of Hungary's population, have also emerged as an issue in that nation's election later this month, with the right-wing Jobbik party blaming "Gypsy crooks" and "welfare spongers" for Hungary's economic woes.
In June, the HCZ will hold a two-day workshop in Washington D.C. in partnership with the Hungarian government and the Woodrow Wilson Center for Scholars. The idea is to give the Hungarians all the information they'll need to replicate Canada's model with Roma children.
"We have done workshops for groups before, and had a national conference last November, but this is somewhat unprecedented for us in terms of doing such a large-scale workshop, particularly for a foreign country," said HCZ spokesman Marty Lipp.
Canada's educational model is certainly getting a workout. The Obama administration is putting up $10 million in matching funds to repeat the Harlem program in 20 neighborhoods around the U.S. The national (and now international) excitement stem from Canada's achievement in Harlem.
Promise Academy, the charter school run by Canada, appears to have achieved the holy grail of public education: closing the achievement gap between black and white students, according to a study by Harvard economist Roland Fryer and a colleague, Will Dobie.
Canada's formula includes a long school day and year (only three weeks off) for Promise Academy students. Students also get free medical and dental services, as well as a nutritious breakfast and lunch. (Brown bags are banned.) Students who do well can earn incentives that include cash and trips. Canada has striven to attract talented teachers and to remove those who fail to measure up. There is also a pre-kindergarten program and even a "Baby College" where expectant moms and dads are taught parenting skills.
Will it work in Hungary? Canada will certainly give it the old Promise Academy try.
"I am thrilled at the possibility that the Harlem Children's Zone Project can have an impact on children as far away as Eastern Europe," Canada says. "It also must be said that this work is neither easy nor short term, so the Hungarian government and organizations involved should be applauded for having the foresight and determination to take on a project like this."
Related
Popular in the Community