 DONATE FUNDS TO THE HERNANDEZ BARRIOS FAMILY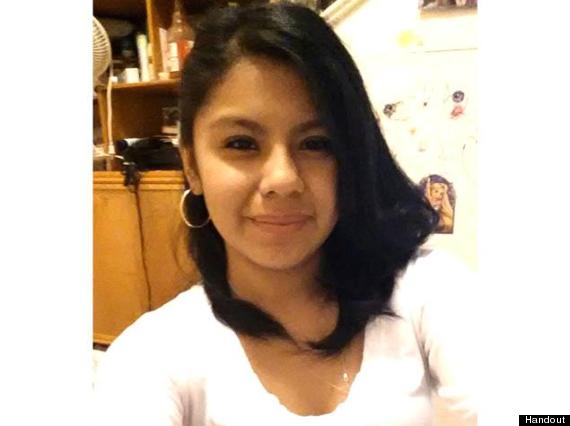 22-year-old Rosaura Hernandez was killed in last week's explosion in Harlem near Park Avenue and East 116th Street.
Cecilio Hernandez -- a Mexican immigrant whose family lived above and attended the destroyed Spanish Christian Church -- lost both his daughter and his wife in the March 12 explosion. Hernandez had already gone to work that fateful morning. His wife, 44-year-old Rosaura Barrios-Vasquez, and his daughter, 22-year-old Rosaura Hernandez, were still inside the apartment when the building collapsed. Hernandez's son, Oscar, was also seriously injured.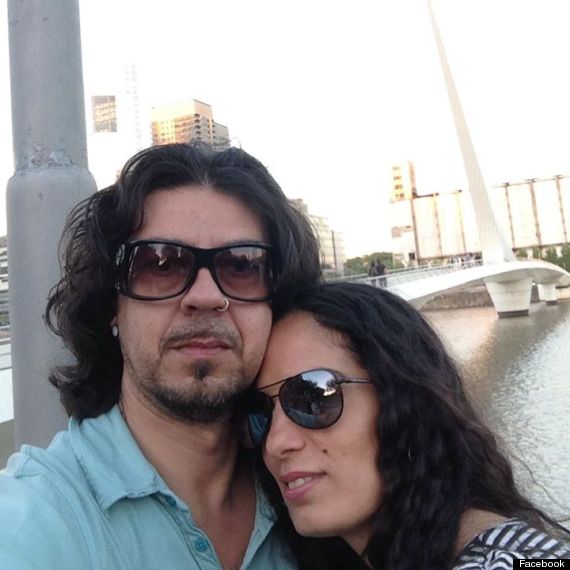 Andreas Panagopoulos and Liseth Pérez.
"No more hopes... he is gone," Liseth Pérez wrote in a Facebook post after a night of searching for her husband in New York City hospitals.
Her husband, Andreas Panagopoulos, had been killed in the explosion. Pérez, a Life and style editor for El Diario, also lost her apartment and all of her possessions. The New York and New Jersey chapter of the National Association of Hispanic Journalists is raising money to help Pérez. You can donate here. As of this writing, the group's raised over $35,000 towards their $40,000 goal.
HELP THE FAMILY OF GRISELDE CAMACHO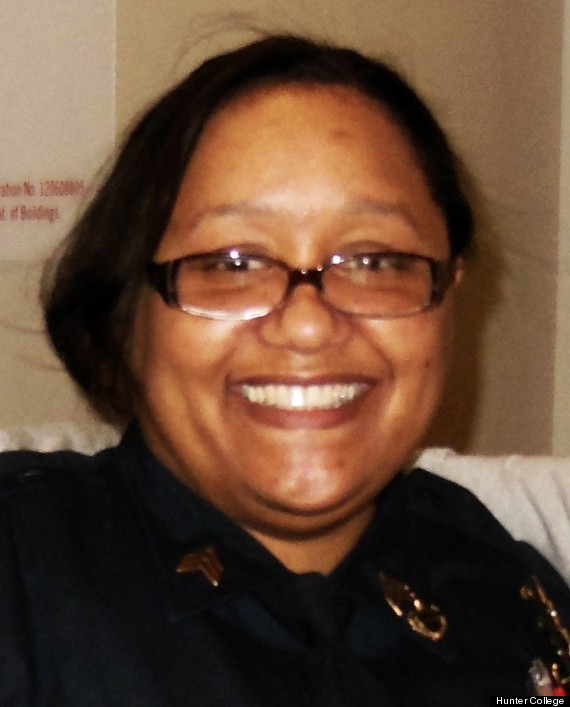 Griselde Camacho is survived by her 15-year-old son and her mother, who was seriously injured in the Harlem explosion. The community at Hunter College, where Camacho was a well-liked public safety officer, has started a fund to help her family after the tragedy. You can donate here.
HELP SAVE THE SPANISH CHRISTIAN CHURCH Mayor Bill de Blasio speaks as a translator assists below him during Sunday services at the Church of God of Third Avenue as the congregation welcomed members of the Spanish Christian Church that was destroyed by Wednesday's explosion in the East Harlem neighborhood of New York, Sunday, March 16, 2014. (AP Photo/John Minchillo)
The only artifact that wasn't singed by the explosion inside the Spanish Christian Church was an intact, 80-year-old Bible. Although it was an inspiring find for the church's pastor, Rev. Thomas Perez -- who lost five of his parishioners in the blast -- it won't pay for funeral arrangements, or help the families who lost loved ones, their apartments, and their possessions.
"What we need is money," Public Advocate Letitia James said on Sunday while announcing a fund to help the surviving church members get back on their feet. You can donate here. As of this writing, $12,000 has been raised towards a $250,000 goal.
DONATE TO THE MAYOR'S FUND
Mayor Bill de Blasio's wife Chirlane McCray announced Sunday that $250,000 from the Mayor's Fund To Advance New York would be allocated to help victims of the Harlem explosion. As of Monday, another 200-plus New Yorkers pitched in to raise an additional $15,000. You can donate to the mayor's fund here or by calling 311.
La Casa Azul Bookstore, which is located 13 blocks south of the Harlem explosion, is still collecting food and other items for the victims. You can drop items off during store hours, between 12 p.m. and 8 p.m. Staff will bring the items to Assemblyman Robert Rodriguez's office for disbursement.
Related