Nailing a basketball trick alongside a Harlem Globetrotter calls for a celebration, and this kid knew just the way to do it.
"I told you you could do it!" Law told the boy.
Seconds later, the two started jumping up and down and busted out in a happy dance, clearly unable to contain their excitement. As of Tuesday, the video has been viewed more than 3 million times and has been covered by ESPN and SB Nation.
Law also posted about the video on Instagram on Tuesday, writing that he never expected to see himself on national TV because he was being his "everyday self." He also called his little basketball bud in the video "amazing."
"Whoever this kid is ... we thank you and your family for helping bring a few more smiles and joy to the world," he wrote.
There's no doubt Law helped put a smile on his face, too.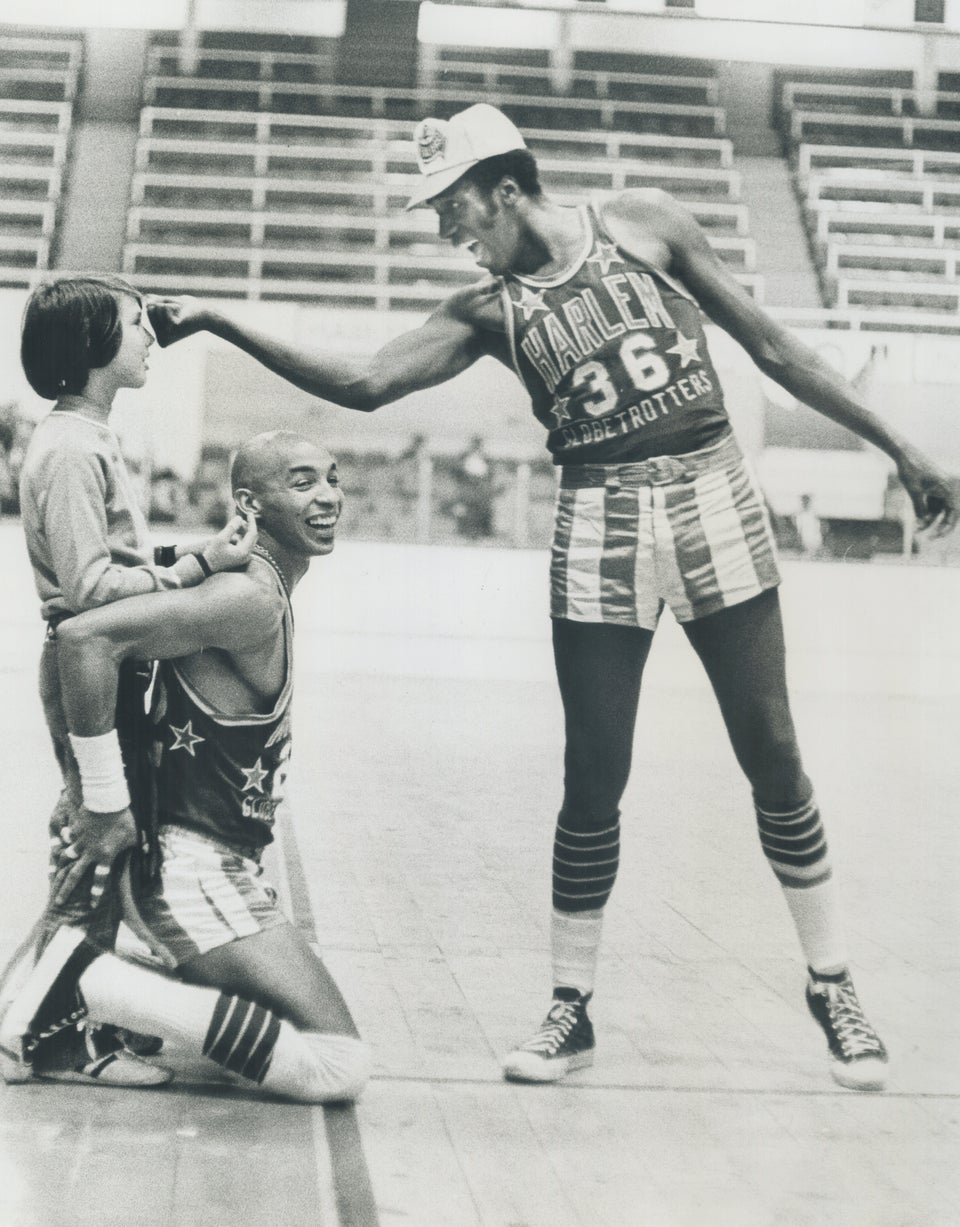 Harlem Globetrotters Through The Years