I am proud that this summer a delegation of Harlemites led by The Greater Harlem Chamber of Commerce (GHCC)'s President Lloyd Williams and Council member Inez Dickens returned from their successful mission to Havana, Cuba, where I helped arrange their meetings with senior officials of the Cuban government regarding trade, business and tourism and our anticipated first annual cultural exchange program in 2016 -- Harlem Meets Havana. As they advance the planning and implementation of this important international cultural exchange, I am urging Congress to take action that will allow communities like ours to benefit from the current policy changes taking place between U.S. and Cuba.

As a veteran and a Member of Congress, I have known many proud moments when I stood to see an American flag raised high. We as a nation can take great pride in the moment on August 14th when Secretary of State John Kerry presided over the raising of the first American flag in the U.S. Embassy in Havana since 1961. That moment raised hopes not just for Americans, but for thousands of Cubans, many of whom now proudly display the American flag across the island. Just nine months ago, President Barack Obama changed the course of U.S.-Cuban relations from a policy of fear and recrimination to a policy firmly grounded in our national interests. While we rejoice over our breakthrough in advancing ties with our Cuban neighbors, we should work on lifting the trade embargo and opening up trade with Cuba to expand opportunities for the American and Cuban people.

Back in 1993 and in every subsequent Congress, I introduced the Free Trade with Cuba Act (H.R. 403 in the 114th Congress) to end the embargo and begin a new chapter in our relationship with Cuba. Unfortunately, at the time Congress still held belief that we could force change in Cuba through the Cuba Democracy Act of 1992 (which imposed sanctions) and the Helms-Burton Act of 1996 (which reinforced sanctions). We have now moved away from a flawed strategy of trying to bring about positive change through chaos and collapse in Cuba, towards a smarter strategy of empowering the Cuban people to determine their own destiny.

We have removed Cuba from the U.S. list of state sponsors of terrorism, where it no longer belongs, so that we can better focus on more imminent terrorism threats. While serious problems in areas such as human rights abuse remain, Cuba has been making improvements on curbing forced labor, child prostitution and related challenges, according to the State Department in its annual human trafficking report. Our new policy will greatly increase the chances that Cuba will continue to make progress on human rights, extradition of fugitives, combating narco-trafficking, property claims, and other key issues.

As we applaud the Obama Administration for charting a new path in history, let us not forget that the trade embargo is still in place against Cuba. Sanctions on Cuba affect the everyday economic and social well being of 11 million Cuban citizens. The embargo also hurts American companies which have been losing businesses to foreign competitors, costing the U.S. economy an estimated $1.2 billion annually. Once restrictions are further liberalized, the number of Americans expected to travel to Cuba is projected to increase dramatically, enhancing cultural and economic exchanges, and advancing change in Cuba through the power of people-to-people connections and expanded U.S. business ventures.

According to a recent Pew Research Center poll, 73% of Americans support lifting the trade embargo. However, a hardened minority remains committed to shortchanging immense opportunities for the people of our two countries to capitalize on the new diplomatic frontier. The planned cultural exchange and trade between Harlem and Havana will help spur local economies and create new businesses. We should allow free trade between all of America and Cuba. Congress must carry out the will of the American people to end the trade embargo now.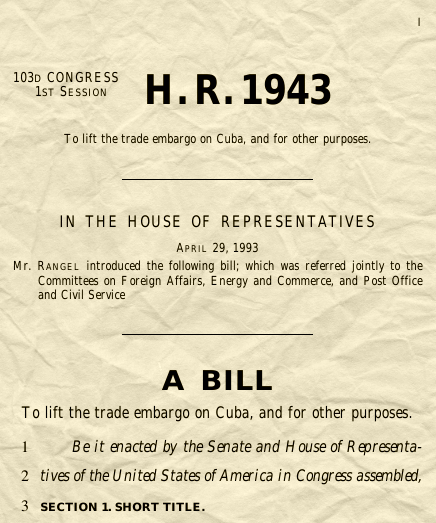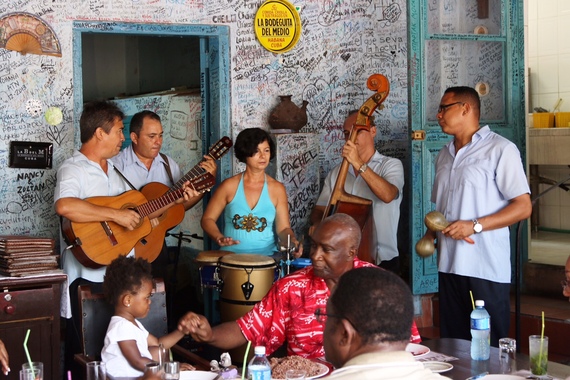 Calling all HuffPost superfans!
Sign up for membership to become a founding member and help shape HuffPost's next chapter