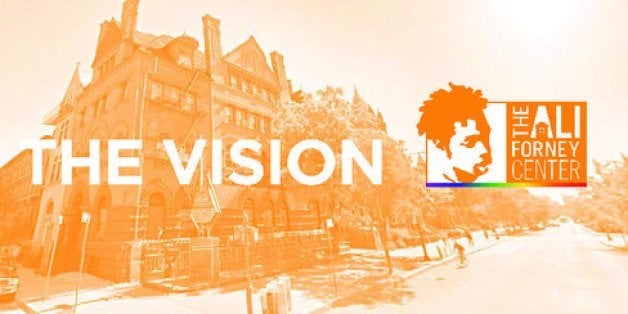 A week and a half ago something remarkable happened. It was announced that the ATLAH church, home of Rev. James David Manning, one of the nation's most strident anti-LGBT bigots, had been foreclosed and was being put up for auction on February 24th. The members of the local community, who have protested against Manning and his sign outside the church where he promoted hatred against LGBT people, and called for violence against us, immediately approached me. They wanted the Ali Forney Center to acquire the building to provide housing and support to the homeless LGBT youths in our care. We decided to launch a campaign to acquire the building. Here are the reasons why:
1. Homeless LGBT Youths Desperately Need Housing.
Many of the youths in our care sleep in the streets at night. Many ride the subways. In NYC there are fewer than 450 shelter beds designed for homeless youths. The last comprehensive census of NYC's homeless youth found that there were 3,800 young people enduring homelessness, with 1,600 identifying as LGBT. To be an LGBT youth with nowhere to stay in NYC is terrifying and dangerous. The Ali Forney Center averages about 200 youths per night on the waiting list for our beds. What they tell us about the fear, exhaustion, and violence they endure in the streets is heartbreaking. As an organization, we have no obligation more urgent than to increase our capacity to provide housing to these vulnerable youths.
2. The ATLAH Site Is a Few Blocks From the Hub of Our Supportive Services.
Since 2012 the Ali Forney Center has provided a drop-in center in Harlem, the only 24/7 drop-in center for homeless LGBT youth in the nation. We provide care to over 1,000 youths per year at this site. The youths residing in our housing program utilize this center for a whole host of services, including medical care, mental health treatment, hormone replacement therapy, HIV education, testing and treatment including PEP and Prep, and educational and vocational training and placement services. AFC currently has 12 residential sites scattered across NYC, however none are within walking distance of our drop-in center. Having the ability to provide housing in such close proximity to the hub of our supportive services is a remarkable opportunity.
3. The ATLAH Site Is an Ideal Location to Launch Our Catering Business.
At AFC we want to do more than just house homeless LGBT youths. We want them to escape homelessness; we want them to be able to be strong, proud and independent. In order to achieve this we must help our young people find employment. Over the past two years our drop-in center has provided an intensive work training and placement program. The food service industry has proven to be the field in which the greatest numbers of our young people have gained employment. Seeing this, we are determined to launch a catering business that would be owned and operated by our young people, enabling them not only to learn cooking and food handling skills, but also the host of skills that come with managing and implementing a business. To be able to provide a space for this catering business within waling distance our our vocational training services would be ideal.
1. The Justice of Transforming a Place that Promotes Anti-LGBT Hatred and Violence Into a Space of Compassion and Healing.
Manning has spent the last few years utilizing the sign in front of his church to promote hatred against our community and to incite violence against us. This is very much a direct attack on the youths of the Ali Forney Center, as well as upon all the LGBT people of Harlem (as well as all the straight residents who don't want ongoing hate crimes in their neighborhood!). The calls for violence against us are vicious and reckless; they are an atrocity. It has been gruesome for us to endure this, especially as the homeless LGBT youth we serve are so much at risk of anti-LGBT violence. Ali Forney, who inspired our founding, was murdered in Harlem in 1997, only 12 blocks from ATLAH. In 2013 Islan Nettles was beaten to death in Harlem only one mile from ATLAH. Could there be a more just outcome to the ATLAH foreclosure than that the young LGBT people most endangered by the hatred and contempt Manning promotes would take over his building?
2. The Need to Win a Battle Against Religion-Based Bigotry.
When we ask our youths why they were forced to leave their homes, the reason they give most often is that their parents rejected them because of their religious beliefs. Many of our youths have suffered the trauma of being told that they are condemned, shameful, that they are abominations, that God is against them. I wish that Manning was isolated in his use of Christianity to condemn our community. But his expressions of anti-LGBT hatred as representing the truth of God, while often extreme and bizarre, mirrors the same condemnation that poisoned our youths' homes... I find much consolation in the growing acceptance of LGBT people in more and more religious communities; we see it directly in the many congregations who volunteer at AFC, showing kindness and support to our youths. But nothing would better demonstrate to our youths of the wrongfulness of the religious hostility that has so shaped their lives, than for us to take over a space that became a most loudly belligerent symbol of that hostility.
3. Our Youths Are Homeless; Housing Them in Harlem Is a Stand Against Gentrification.

Manning has repeatedly vilified LGBT people as agents of the gentrification of Harlem. Harlem is without a doubt experiencing gentrification. Gentrification is often a devastating experience for the poor of a neighborhood who are displaced from their homes and communities. But Manning's narrative is distorted. While some in the LGBT community are affluent, many are not. Homophobia, transphobia and racism continue to diminish the opportunities of many in the LGBT community. LGBT youths are eight times more likely to experience homelessness that heterosexual youths. The young people we serve come to us in utter destitution. I am delighted that ATLAH's neighbors, in advocating that AFC take over the ATLAH site, give their desire to avoid another luxury condo as among the reasons they want us. If we are able to obtain the site at auction, the building will house poor youths, mostly of color. This will demolish Manning's one-dimensional narrative.
One Very Personal Reason:
ATLAH's block lets out on Marcus Garvey Park. In the months before being murdered, Ali Forney slept in the park, on top of the hill. This was during a time when there was no Ali Forney Center, when the homeless LGBT youths of NYC were forced to sleep in the streets as they had no safe shelter. I can only imagine how lost and alone Ali must have felt there. I cared about Ali very much, and Ali's murder devastated me. I cannot envision a greater triumph, a greater sense of closure, than to be able to provide our youths a beautiful home 50 yards from the site of Ali's last lonely space on this earth.
On January 29th, we launched the #HarlemNoHate campaign with an initial goal of reaching $200,000 towards the purchase of the building at auction. In 10 days we reached that initial goal, with over 2,600 people making donations in support of our bid. But the starting bid at auction will be the $1.02 million owed by ATLAH, and given the real estate market in Harlem we anticipate the bidding will go significantly higher. We hoped that in launching this campaign we would attract the attention of major donors and real estate developers who might partner with us in seeking to acquire the building. At this point we are in discussions with several such potential partners and are optimistic that we will be in a viable position to put forth a winning bid. We will continue fundraising through the #HarlemNoHate campaign until the 24th, making every effort to be in as strong a position as possible to acquire the building.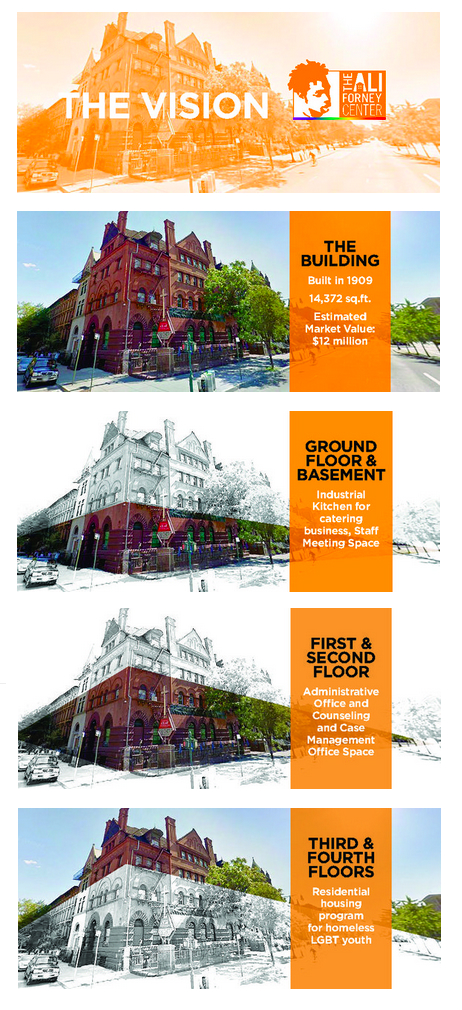 Calling all HuffPost superfans!
Sign up for membership to become a founding member and help shape HuffPost's next chapter