"Wow, recession or not, Harlem's bouncing back and racing forward!" commented a friend the other afternoon. Soon enough she was countered by another friend, who was born and raised here. He exclaimed to us, "yes finally Harlem is becoming the place, with new housing, great restaurants and all the other amenities other places enjoy, that we always dreamed of...except the nightmare is, the apartments that cost hundreds of thousands of dollars mean that now we can't live here!"
Oddly enough, both are on the money in their assessment. Walking along the boulevard one sees plenty of people whose existence and condition have hardly been materially improved by a spate of luxury condominiums. Today, in every stage of completion, with varied levels of occupancy, much as with the bars and store-front churches of yesteryear, they appear on almost every block.
Many of Harlem's long-suffering residents are indeed likely to view such changes here in a rather dubious light. Not long ago a group of youth, fashionably sporting State Senator Eric Adams' dreaded drooping trousers, related their thoughts on a renovated park. "You see," one 14-year-old, as tall and slender as a bean-pole, insisted, "I told you they didn't plant those trees for us!" Responding with such prescient suspicion, even to trees in a park, such teens know for damn sure, that fancy high-rise flats, trendy boutiques and chic bistros are not meant for them.
Indeed they easily appreciate that each new improvement and every deluxe amenity, even to the extent of charter schools crowded into renovated sections of their failing public school buildings, will only hasten the day that they, and those like them, from families with perilously low incomes, will be forced to live somewhere else.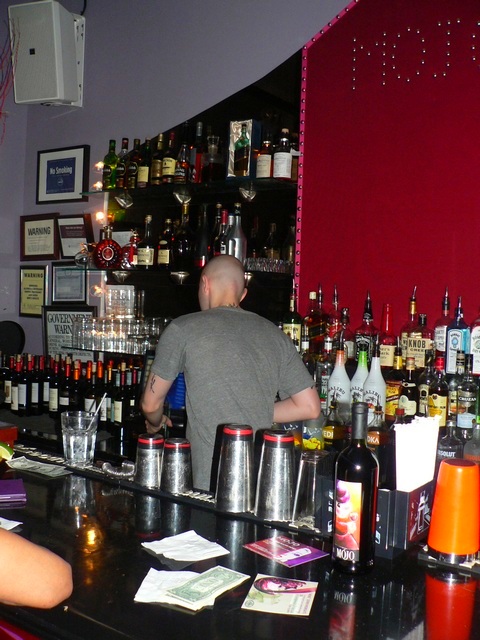 One ought not to be deceived, imagining that merely because I, too, have long been "perilously poor," because I'm African American, that I'm deluded. My circumstances, however modest, hardly put me in the same category as long-term Harlemites fearing displacement from gentrification. As poor as I was, my moving here was still a part of the narrowest tip of the blade that seeks to separate more profoundly poor and ill-equiped people from their Harlem homes, to say nothing about the unintended consequences of my book, Harlem Lost and Found.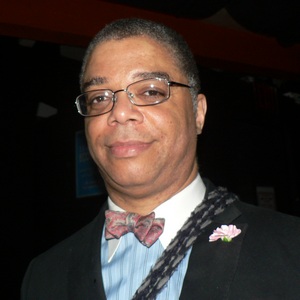 Certainly there were Pilgrims and pioneers who were pitifully in need, Europeans who had faced persecution or endured oppression where they were born. But this still can't justify their destructive displacement of Native Americans. Only acting assiduously to secure truly affordable housing and to combat re-zoning, charter schools and other public policies deliberately deployed to displace workers with the well-off, can even I justify my place uptown. And it's ironically enough, actually the prescription of the Christian faith of my youth, that's imperative, that to the greater glory of God, we do what we can to aid the least of those among us.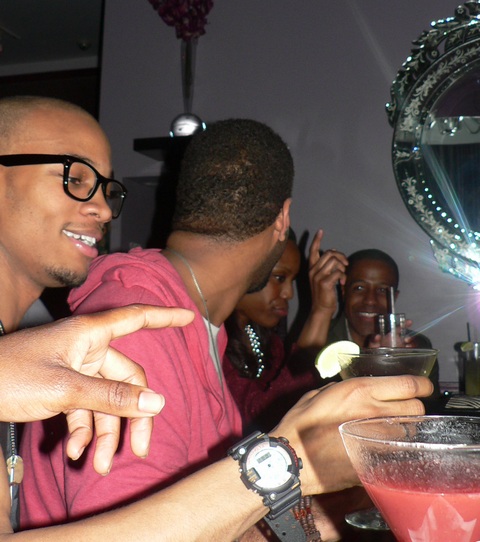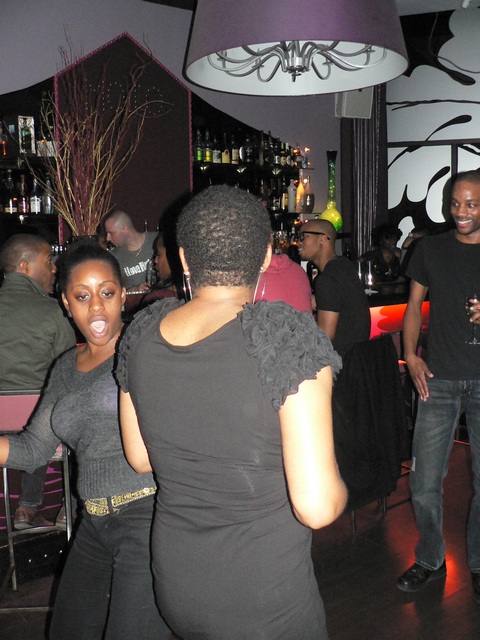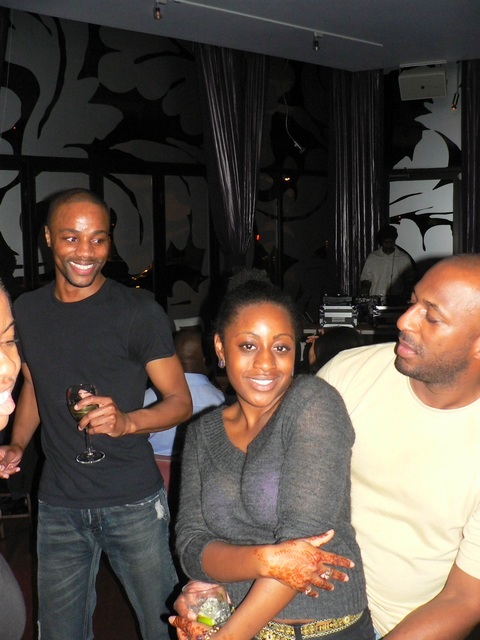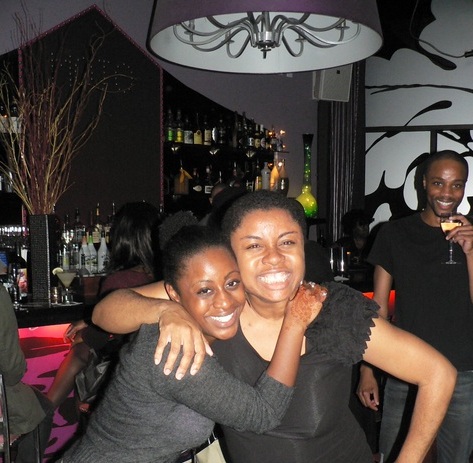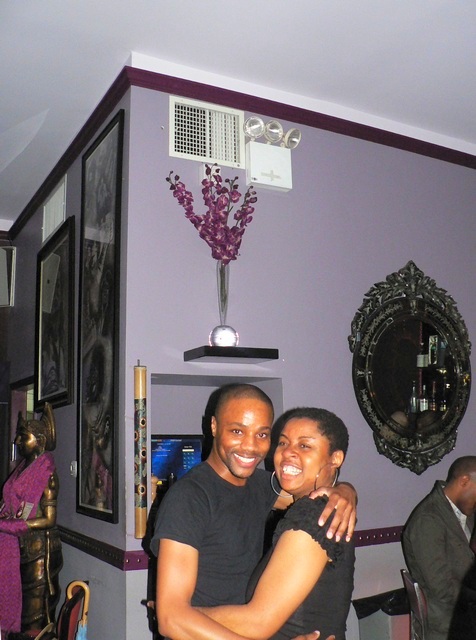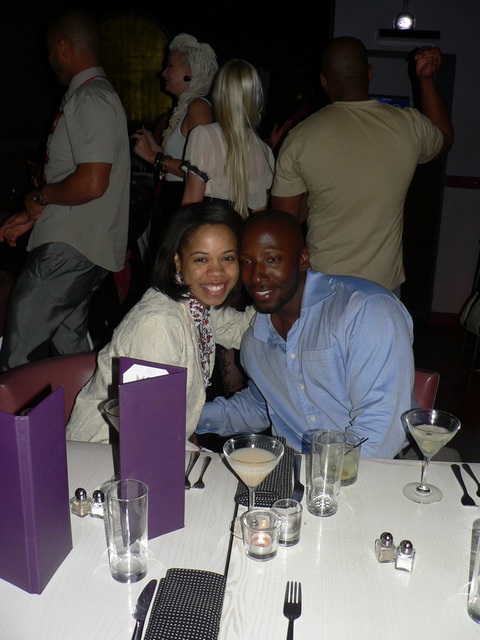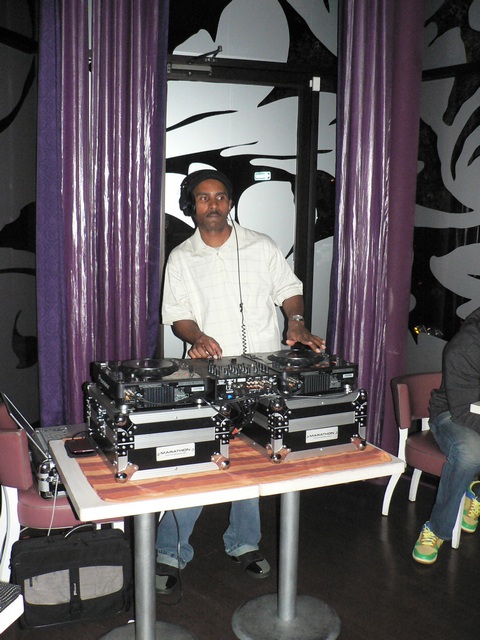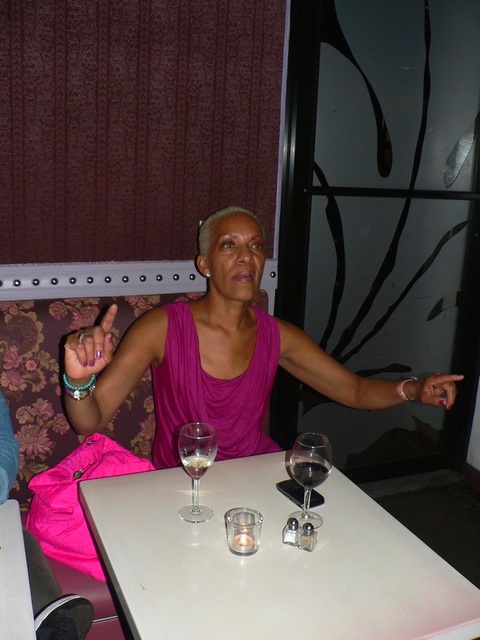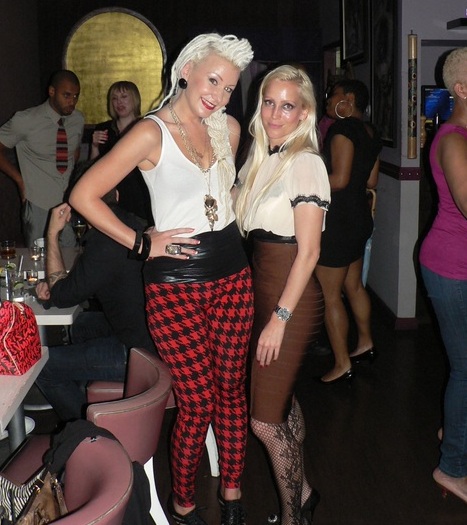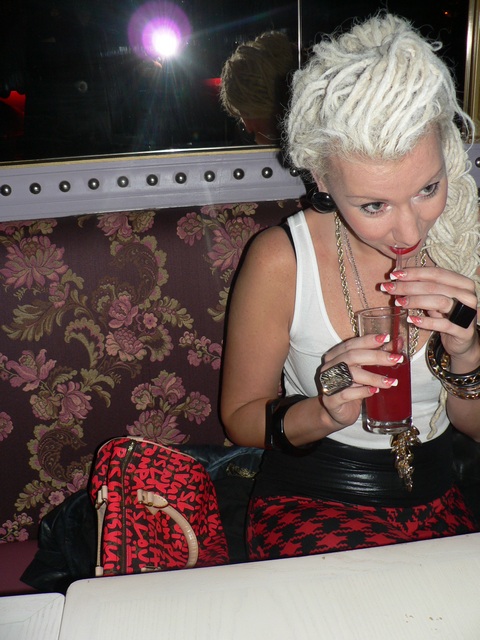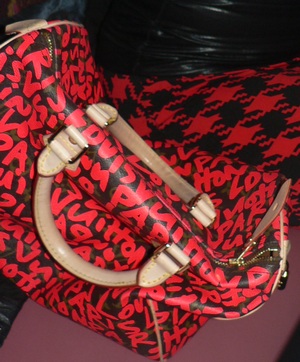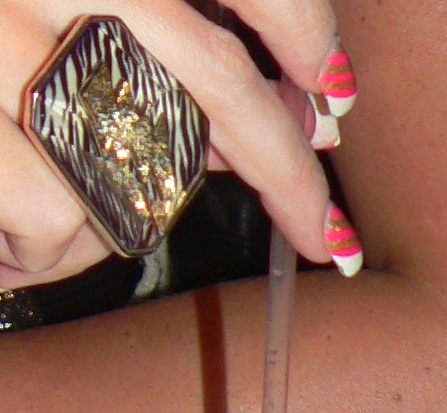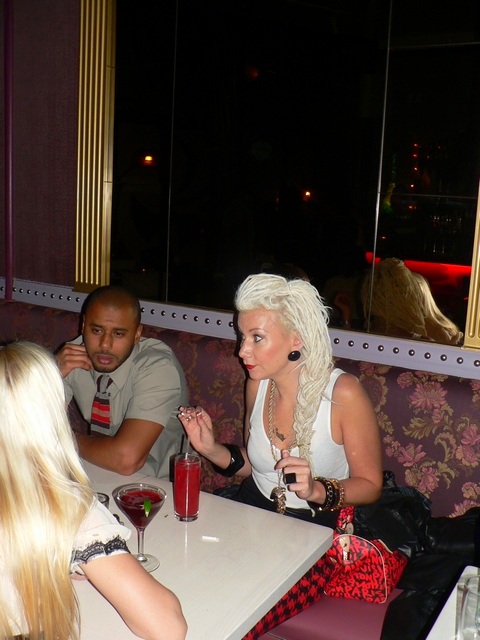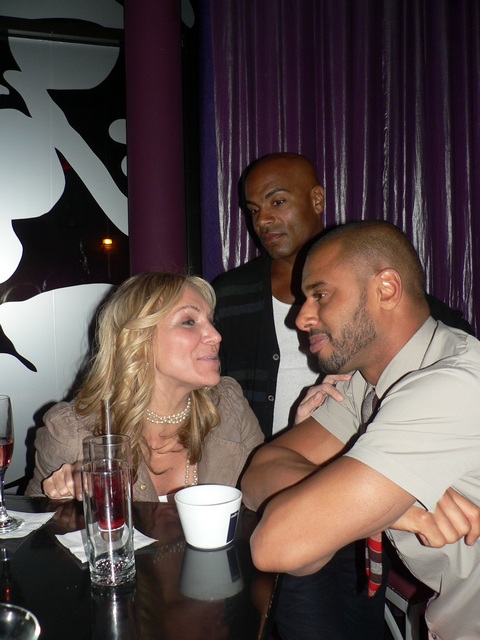 The utterly attractive and always attentive Moun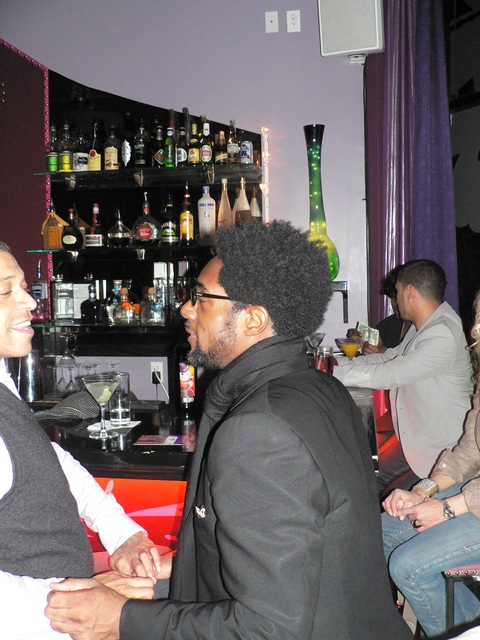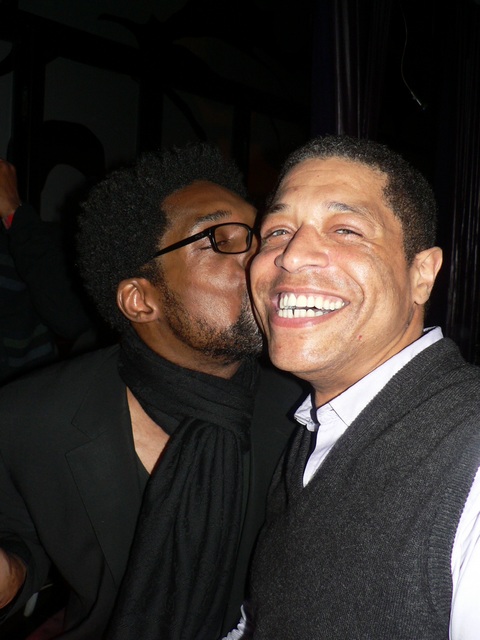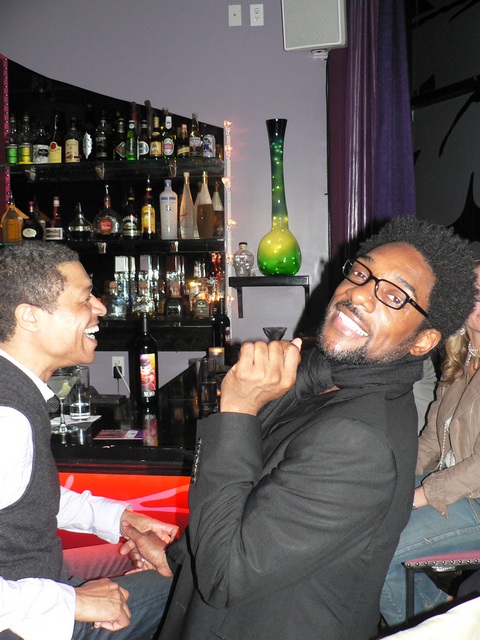 Ever affectionate, Rodney Leonard
So, contented and grateful, I live in Harlem attempting to do the best for myself and my neighbors. Guilt free, I relish new restaurants like Mojo. Here one is always assured, not merely of a great meal and drinks, but of seeing people you know, good friends, starting with Moun, (pronounced 'moon'), the owner.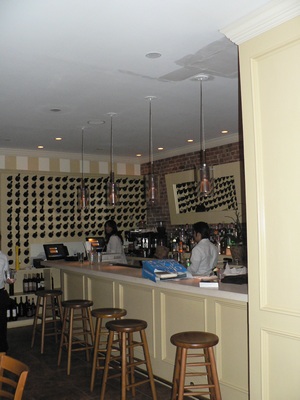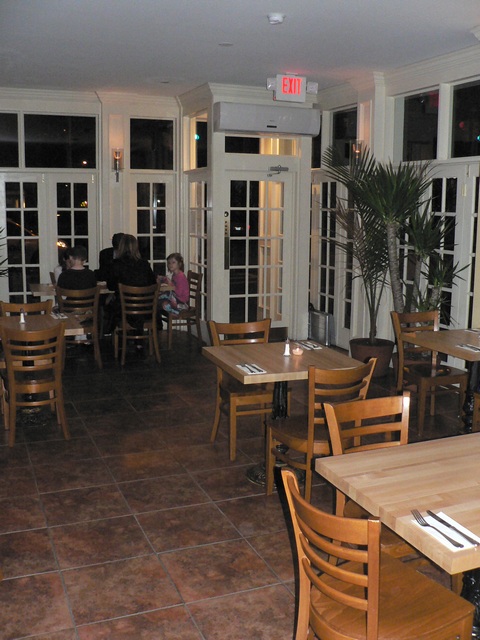 Frizzante, Harlem's finest Italian restaurant
I also like Frizzante a lot. Confronted by Columbia University's greed, his rent tripled, the owner abandoned a thriving business on Morningside Heights, a great restaurant where people came from across the country to hear young opera singers perform for the joy of it.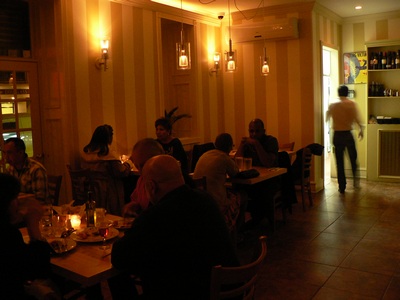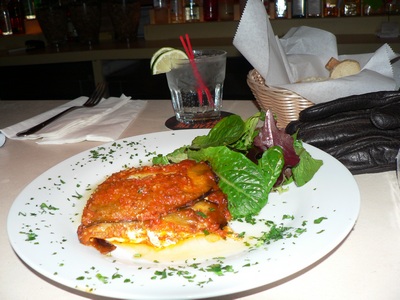 Columbia's loss is Harlem's gain. How remarkable, given East Harlem's venerable Italian-America heritage, that it's taken so long for an Italian restaurant of this caliber to make it to Frederick Douglass Boulevard and 117th Street's south-east corner, minus the singers. Whatever else you do, try the eggplant appetizer there!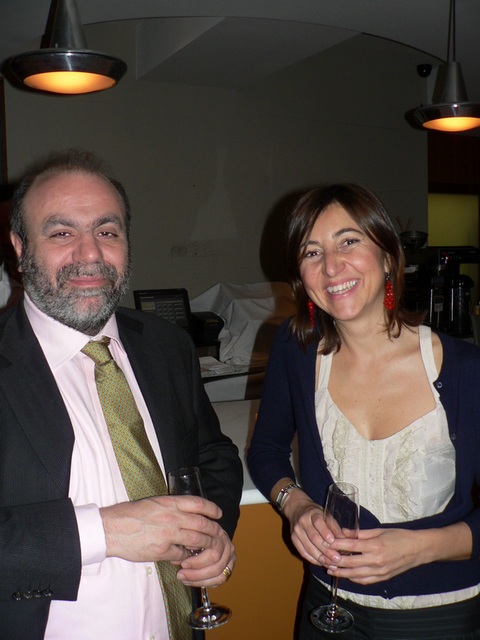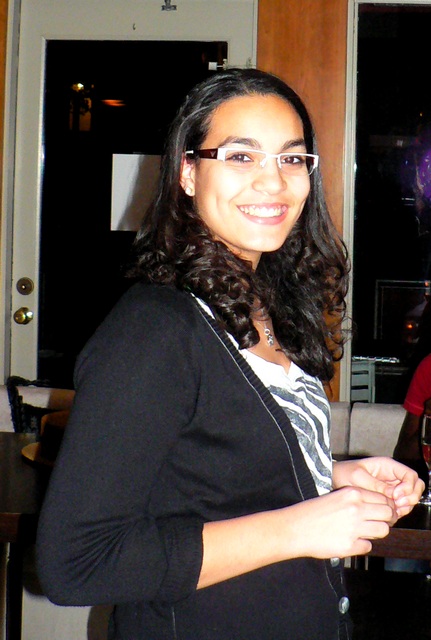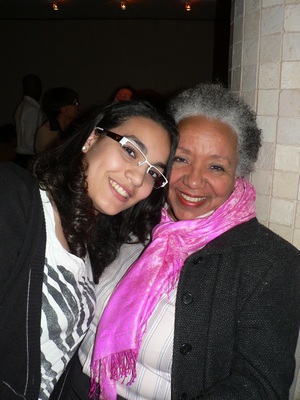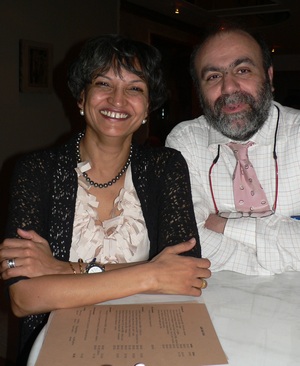 Leah Abraham and her husband Nino Settepani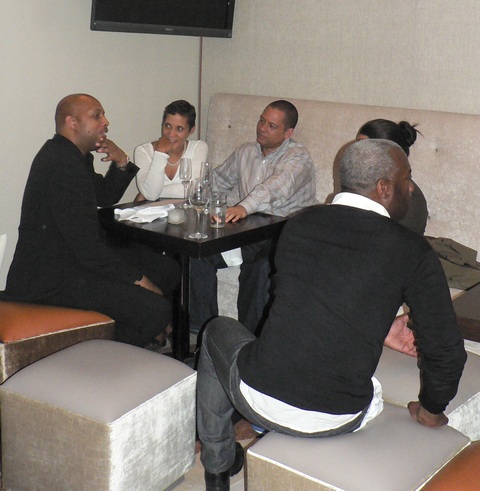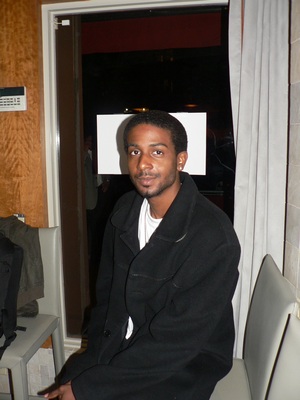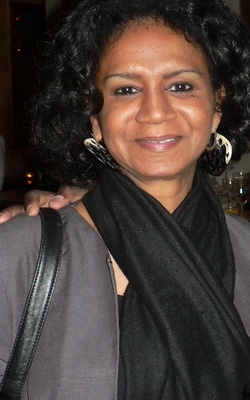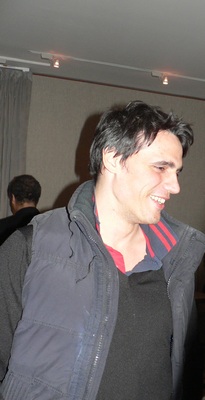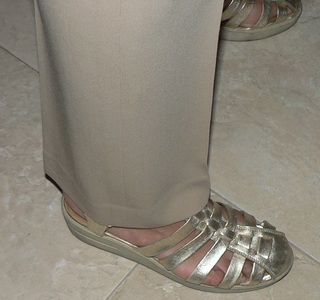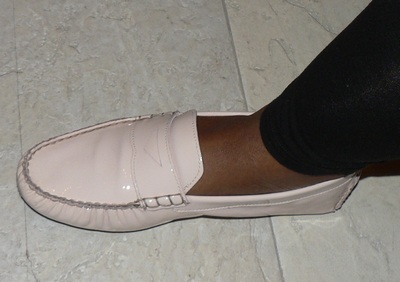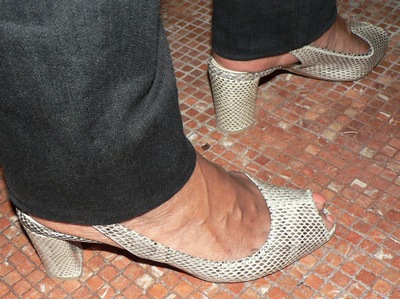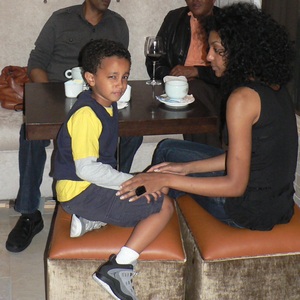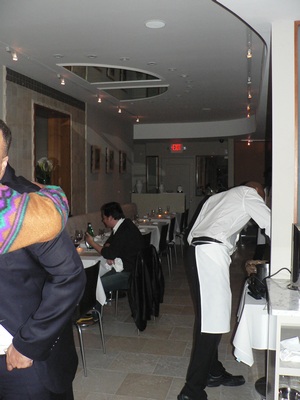 As good as it was, cuisine was never the draw for Café Settepane's innumerable loungers.
"It became our home away from home," remarked Larry Ortize of fashionable N boutique across the way.
Reincarnated as a proper restaurant, Ristorante Settepane with a subtle décor and elegant flowers, its food offerings are more wonderful than ever before. Hoping desperately that it can retain its local following, it was reassuring to see so many people one knew, including dashing Brian Washington Palmer of nearby Native Restaurant and distant No Parking.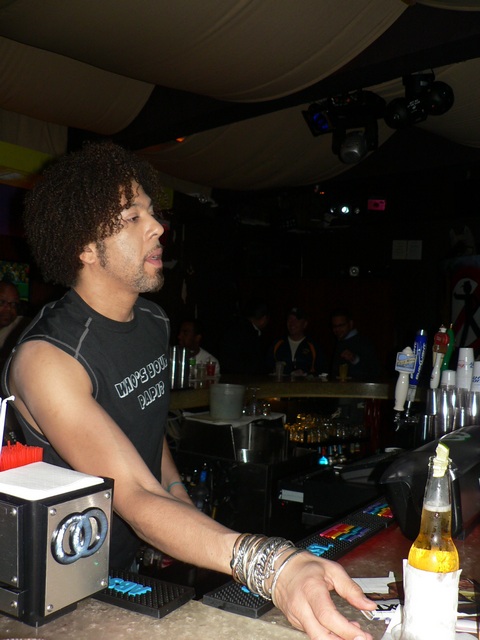 Pretty Peter, our favorite bartender, followed by folks out at No Parking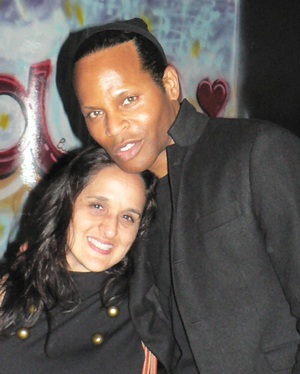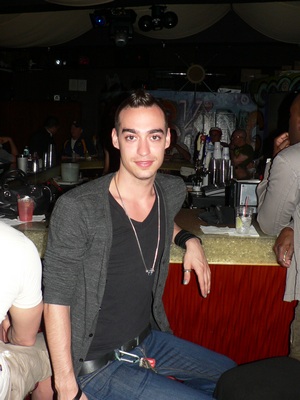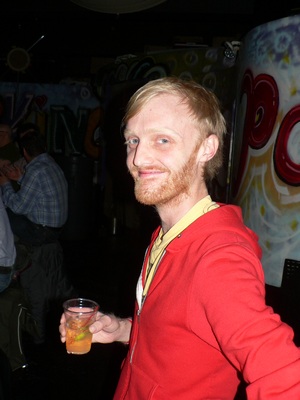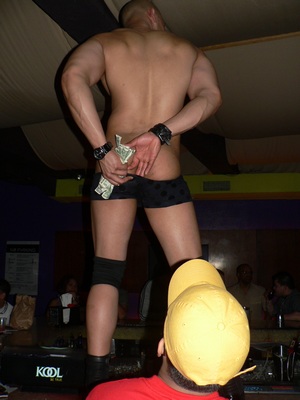 When I arrived in 1985 six gay establishments flourished in Harlem. No Parking, on the outer frontier at 177th and Broadway aside, there are no gay bars in Harlem any longer. At least that is, until last night. The name of the spot at 128th Street, off Amsterdam Avenue, is immaterial. I recall the place when Chris-is-Bliss operated it as a successor to Berlin and his famed Lenox Lounge Tuesday nights. Hosted in a Victorian commercial stable, this Friday night party is primarily black, young and, to a certain extent, DL. The go-go dancers are most muscular and engaging. The throbbing music is au-courant and skillfully mixed.
All the same, however enjoyable it was to observe the next generation in their element, the fast pace, the enormous crowd, the whole drama-driven scene, was a bit much for those of us of a certain age. Having finally been able to dance, in place, when the DJ played I Love New York, I was about to dash. Then, quite near my mostly deserted observatory on the stage by the DJ booth, clad in a sensuous silvery bodice, Estelle appeared. The crowd of some of her most ardent fans, was ecstatic. "I'm not going to perform," she said pleadingly, "I'm here to enjoy the vibe," she explained, and they applauded anyway. Then she watched as four Voguers had an old-school cutting contest. After that, like me, she was off.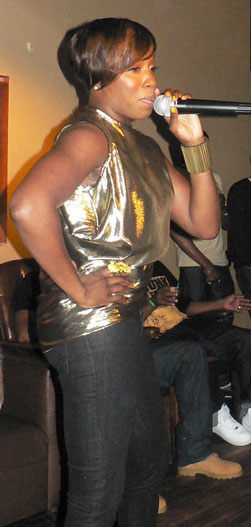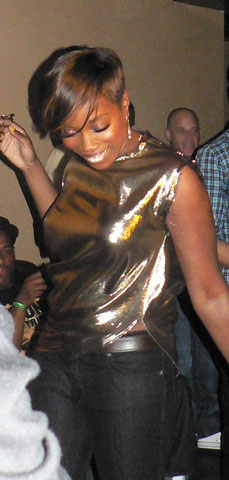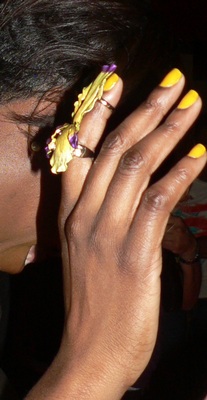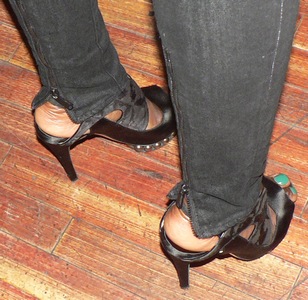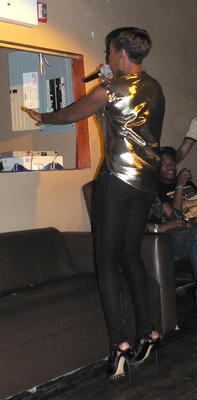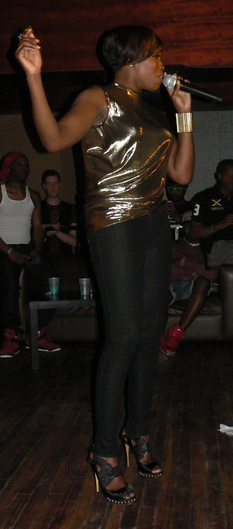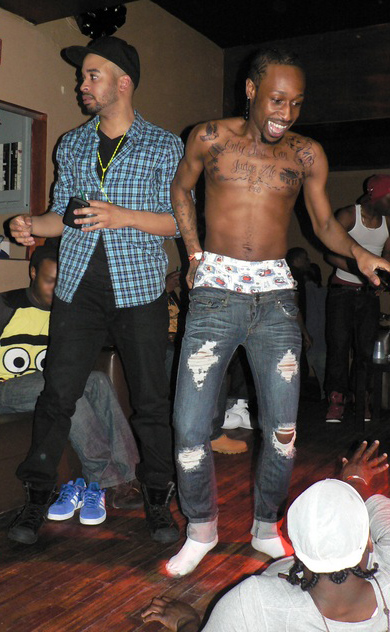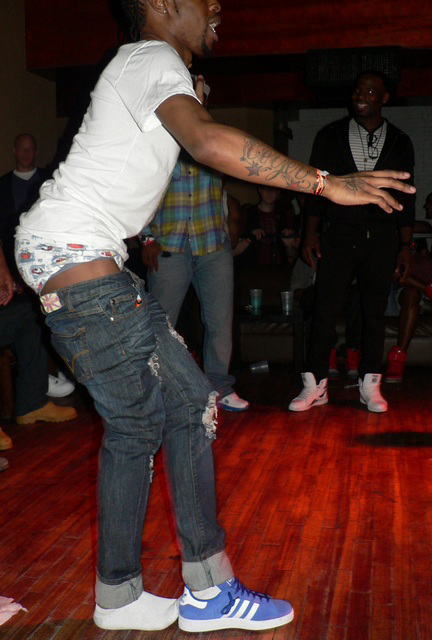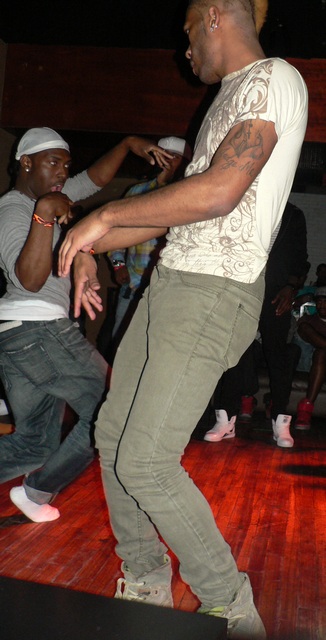 <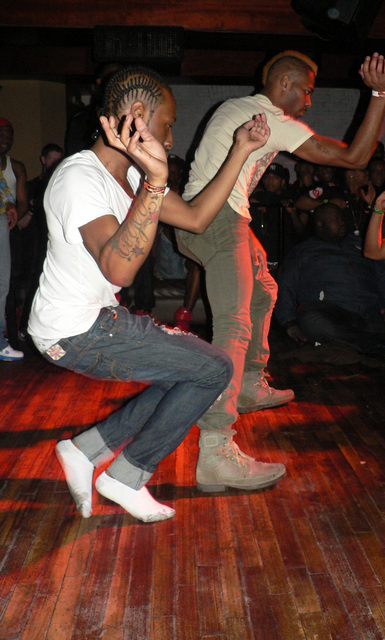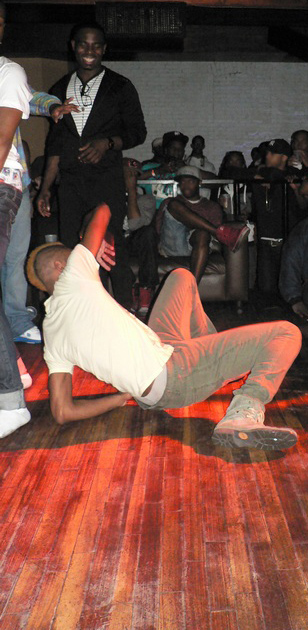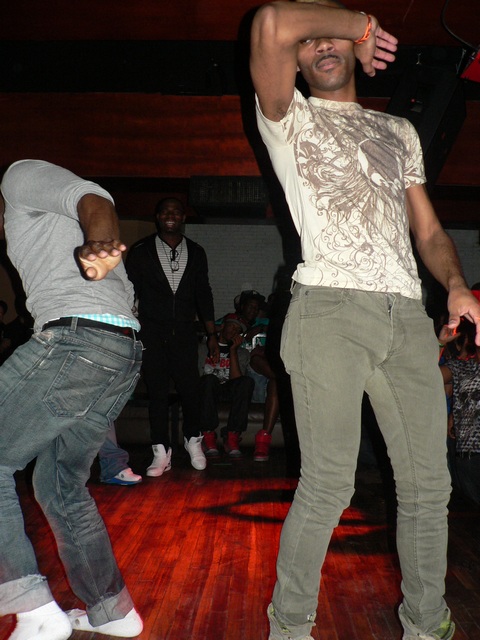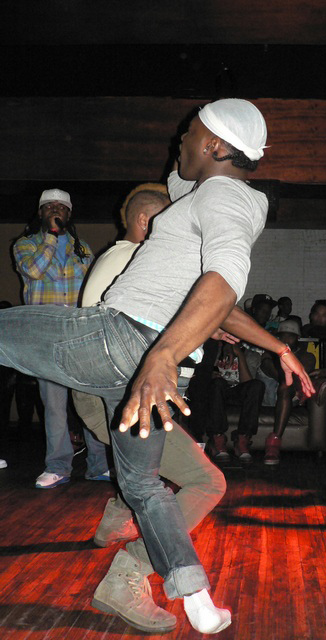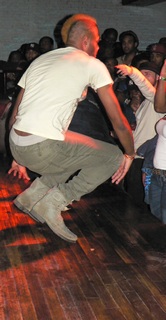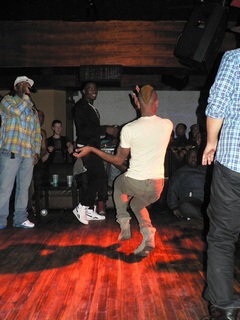 <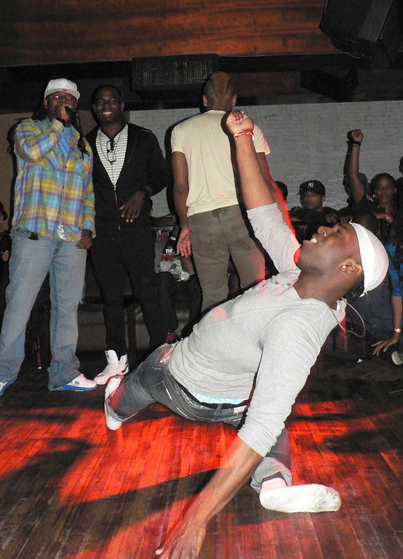 Outside, where the temperature had dropped noticeably, I was pleasantly greeted with, "Hello! You don't remember me?" So said one of the most divine looking 21-year-olds one could hope to see. His taller, slightly older companion was odiously his boyfriend, but still most friendly. "We met at a banquet given by the Studio Museum of Harlem," he said, to refresh my memory. "Yes, it was a party for Kehinde Wiley. You danced, beautifully," I responded. Dwayne Garner, like a young man Lincoln Kirstein once met at a party in the Village, is indeed a superb dancer, "of the beauty and gift of Nijinsky...lacking only imperial patronage...", said Kirstein, touchingly of Dwayne's 1920's predecessor.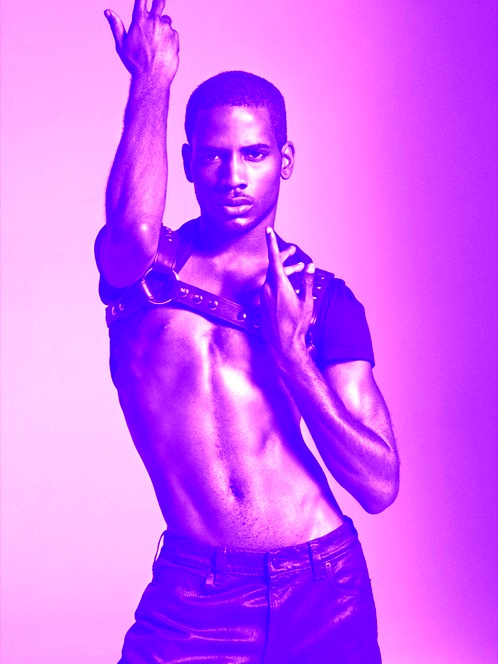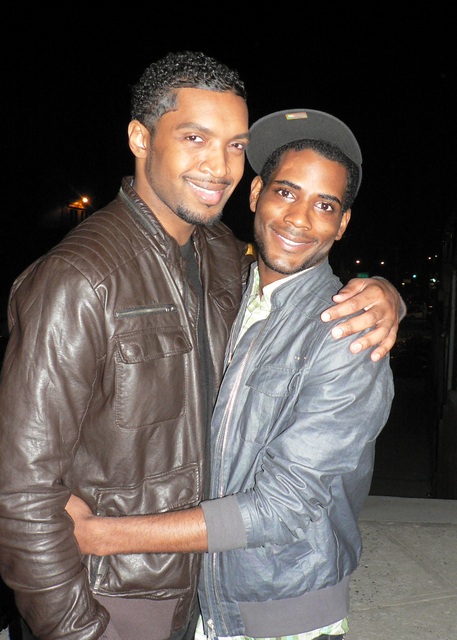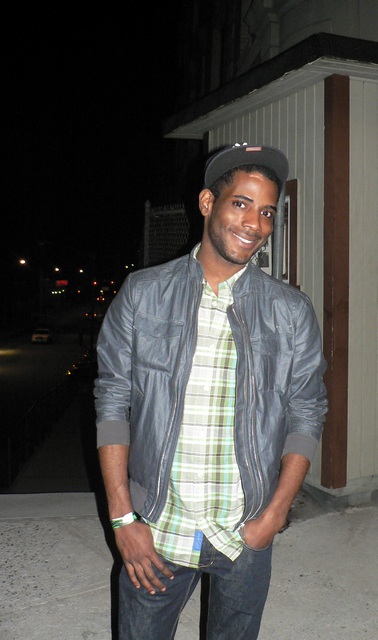 Sure to achieve great things in a Harlem changed beyond imagining, one wonders, a little apprehensively, not only what's in store for Dwayne, but for his successors to come. Not likely to be around much longer by the time he reaches my age now, I can only hope that the evolution Dwayne Garner witnesses, brings about happier, better educated, better housed and better served residents, a good portion of whom are descended from people living in Harlem now.
REAL LIFE. REAL NEWS. REAL VOICES.
Help us tell more of the stories that matter from voices that too often remain unheard.