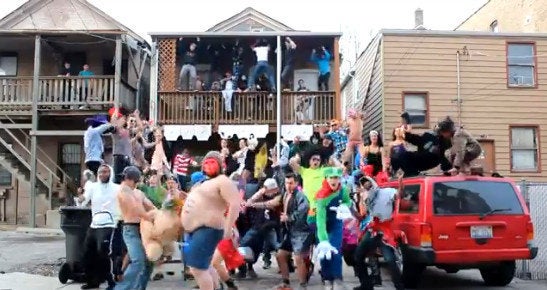 By now, you're probably already familiar that "Harlem Shake" is the "viral dance craze" "sweeping the " world, and it will probably come as no surprise that droves of Chicagoans have been getting in on the fun.
While none of these videos have quite the oomph of, say, Al Roker in a Cupid costume, we rounded up seven of our favorite Chicago-centric submissions, taking into consideration the quality of the production, the quantity of video views and the number of men going shirtless outdoors amid a Windy City winter.
Scroll down to watch the nominees -- it won't take you long, the song is only 30 seconds! -- and let us know which Chicagoans you think took the cake below: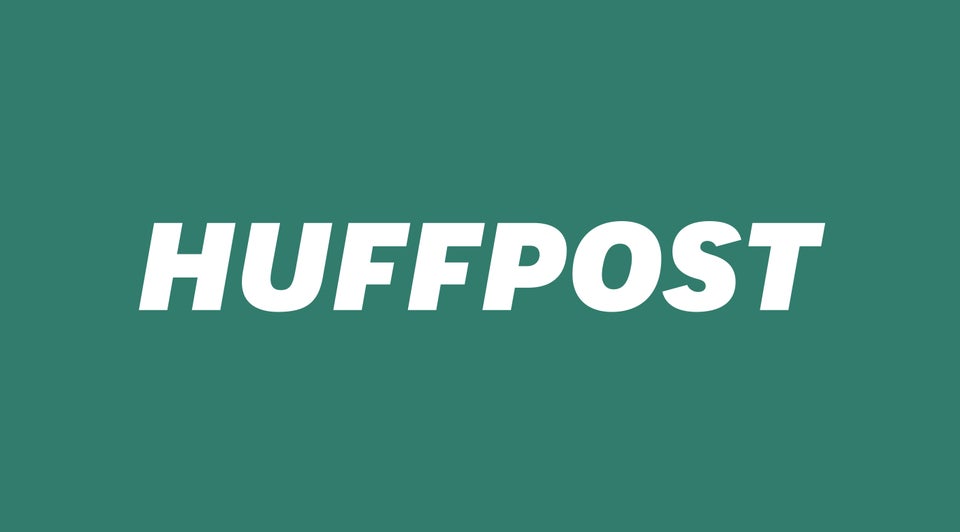 Best Chicago 'Harlem Shake'?
Voting has closed. Congrats, UIC Tau Kappa Epsilon!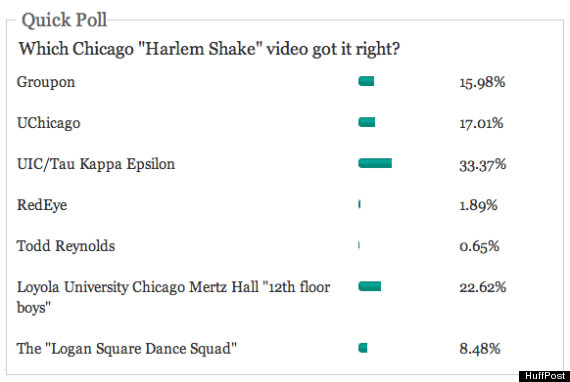 Popular in the Community