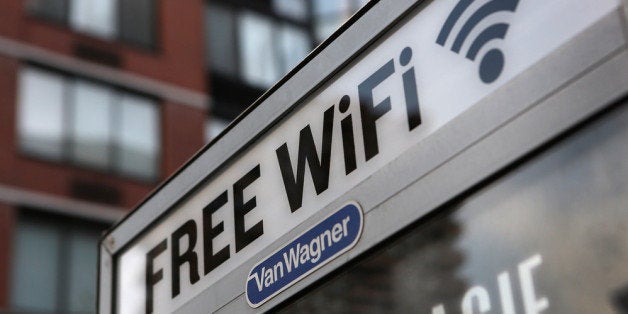 A large donation will transform Harlem into America's largest free Wifi zone by this May. Mayor Michael Bloomberg announced Tuesday that Glenn Fuhrman, formerly of Goldman Sachs, and his wife, Amanda, have donated $2 million to construct the wiring for a free, 95-block hotspot, from 110th Street up to 138th, and from Frederick Douglas Boulevard over to Madison Avenue.
The program is set to increase access to the internet for some 80,000 residents, including 13,000 living in public housing, according to a press release.
"Our new Harlem wireless network brings critical connectivity to residents and visitors, giving them 24/7 access to everything from education materials for kids, to information about Harlem's rich history and attractions, to everyday needs like paying bills, checking library hours — or even just keeping tabs on the Knicks and Nets," Bloomberg said in a statement.
As The Daily News notes, the Wifi service is zoned for outside use, and those trying to connect indoors might have trouble.
The first phase of the project, from 110th Street to 120th, will be completed this month. The second phase, from 121st street to 127th will be completed in February. The entire project is set for completion by this May.
Related