Another New York Fashion Week has come to an end, and while we're now hip to the trends we'll be wearing come spring, we can't help but notice how few black designers there are each year. And as the fashion industry keeps asking the question "where is the diversity?" thankfully, there is one organization that is shouting the answer.
For the past eight years Harlem's Fashion Row has dedicated itself to shining the light on talented black designers who are often overlooked and grossly underrepresented in the fashion world -- especially in the retail space.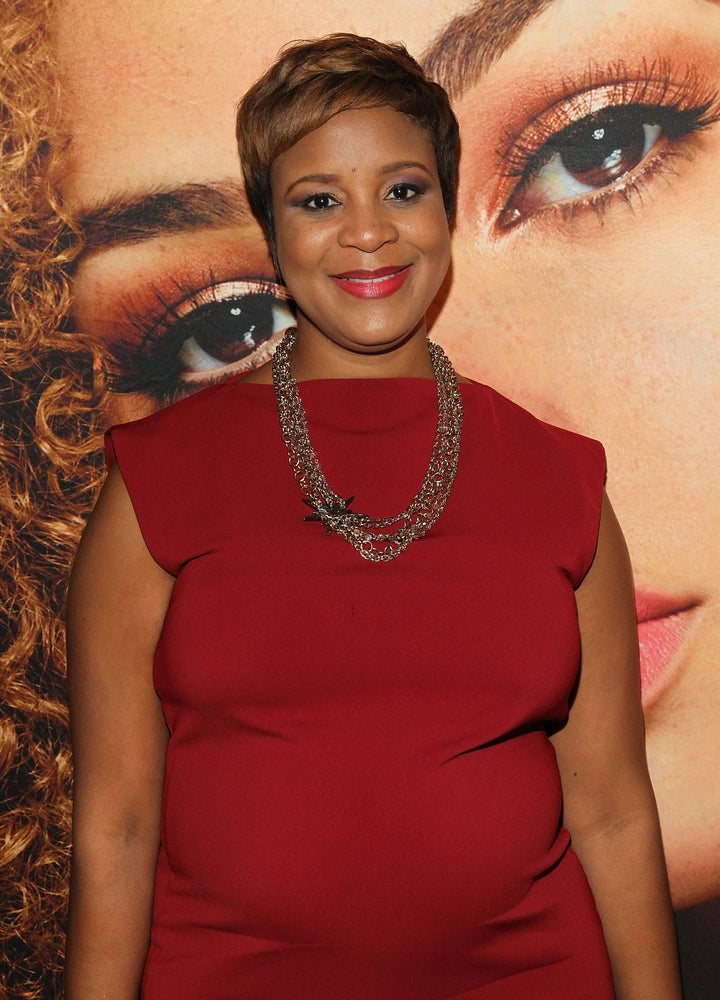 Over the course of nearly a decade, HFR has championed a number of designers, and Daniel counts several of them as success stories for her organization. New York-based designers Kimberly Goldson, as well as Omar Salam of the label Sukeina, are two of them. In fact, Salam is currently signed with a management agency and is now selling his high-end designs at several boutiques. Goldson, who starred on "Project Runway," is still working on getting her designs into stores, but has had great success in garnering brand recognition.
While African-American designers will always be a priority for Daniel, she's now also open to working with other minority groups, such as Latinos, Asians and beyond. Daniel explained the shift was inevitable. "With the way the world is we really wanted to expand and make it multi-cultural designers."
Even so, Daniel has not abandoned her initial mission. "We will always be a huge resource for designers of color. That never, ever changes. We're just expanding."
This past Fashion Week she started that expansion by including Thulare Monareng, who is from Africa, but owns the retail platform and showroom The Fashion Deli, which represents designers -- including white ones -- who hail from the continent of Africa.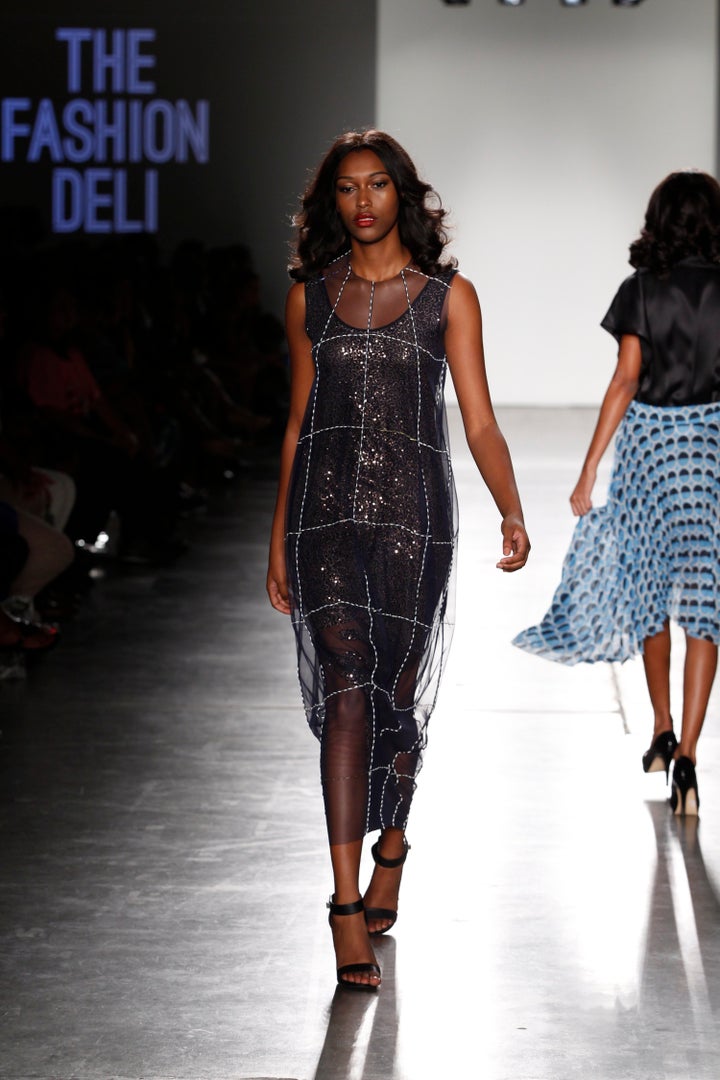 (A model wears a design from The Fashion Deli)
The other two selected designers for the 2015 HFR show were Meagan S.E. Wellman of M-SEW, a Bermuda-born designer is based in London, and Fe Noel, who produces her eponymous collection in Brooklyn at her own factory.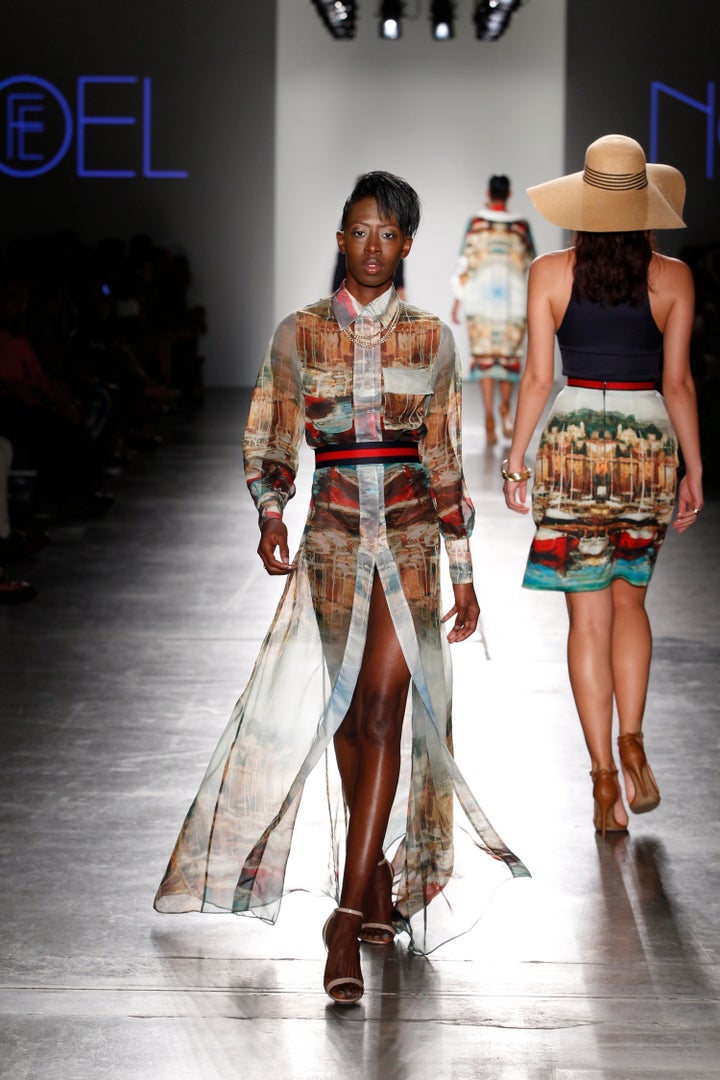 (A model wears a Fe Noel design)
"The reason why I joined Harlem's Fashion Row is that they are a group and they're family," Noel told The Huffington Post. "And maybe if we had more of that -- more groups like that --trying to get us up, we are creating our own roadway and trying to create the same access that everyone else has access to."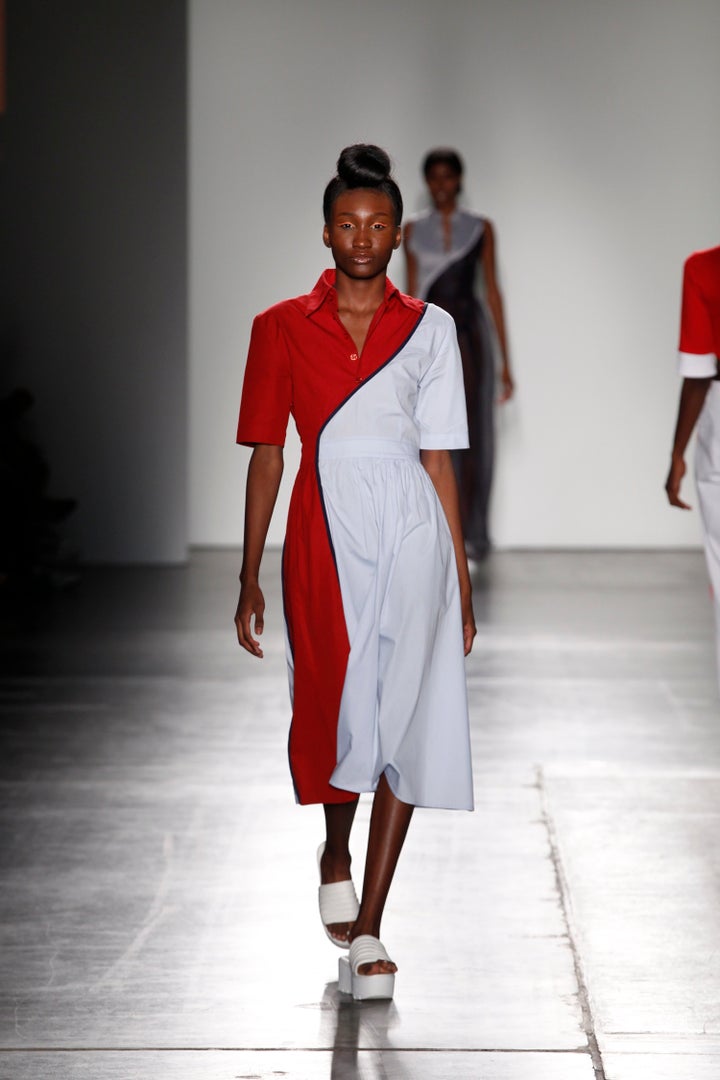 (A model wears an M-SEW design)
In addition to presenting the creations of the selected designers, Daniel also uses the event to honor people who she calls "fashion industry power players." This is the second year she has incorporated the awards into the fashion show. Here's a look at this year's recipients.
The Icon 360 Award: Tracee Ellis Ross, "Blackish" actress
Designer of the Year: Azede Jean-Pierre
The Editor of the Year Award: Kahlana Barfield, Instyle's fashion and beauty editor at large
The Trailblazer Award: Bevy Smith, host of Bravo's "Fashion Queens"
The Maverick Award: Misa Hylton and Groovey Lew
Stylist of the Year Award: Rachel Johnson
The Vanguard Award: Shawn R. Outler, fashion retailer at Macy's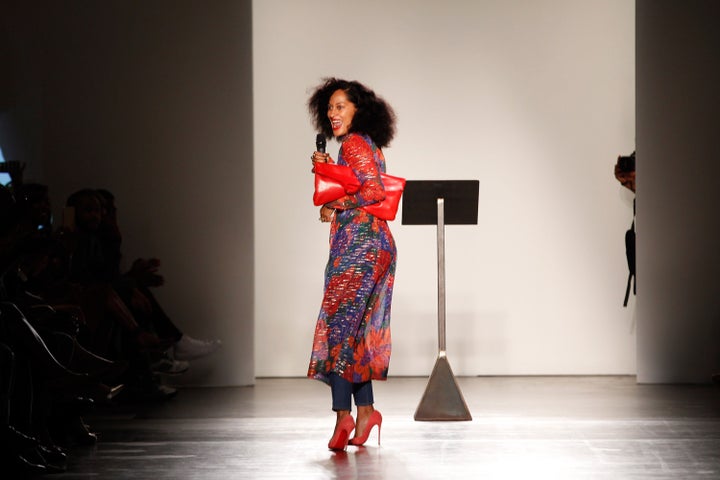 In her acceptance speech for the Trailblazer award, Smith remarked on the importance of diversity throughout all sectors of fashion. "In fashion it's a fickle business, especially for people of color," she said. "And I am a true advocate for making sure we diversify this business. And not just from a modeling standpoint, not just from styling, but also from the business side."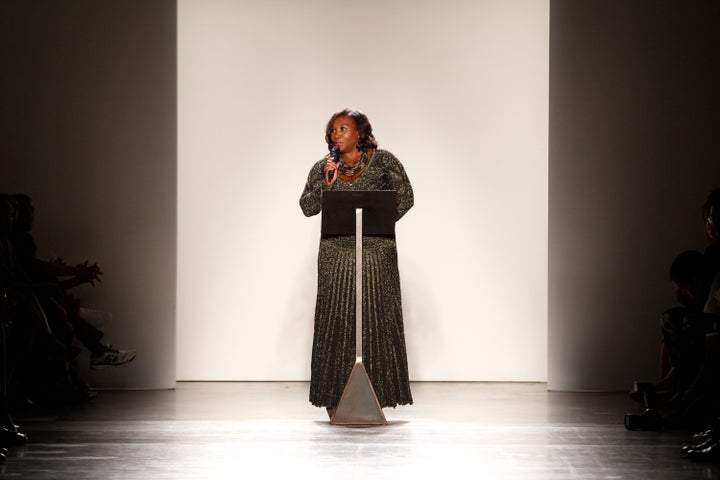 And speaking of business, that's exactly what Daniel has in mind for the future of HFR. She hopes to launch an HFR clothing label, which will be designed by various designers of color that she handpicks.
"We've been a really great platform for exposure in terms of press and media, but I think the way that we round that out is telling people how they can support HFR. The natural next step is to buy into the label," Daniel expained to HuffPost.
The line will launch in the next two years and work as a revenue share model with the designers that are picked.
"After that I really feel like my purpose will be fulfilled," Daniel said with a chuckle that acknowledged the movement will never really be over.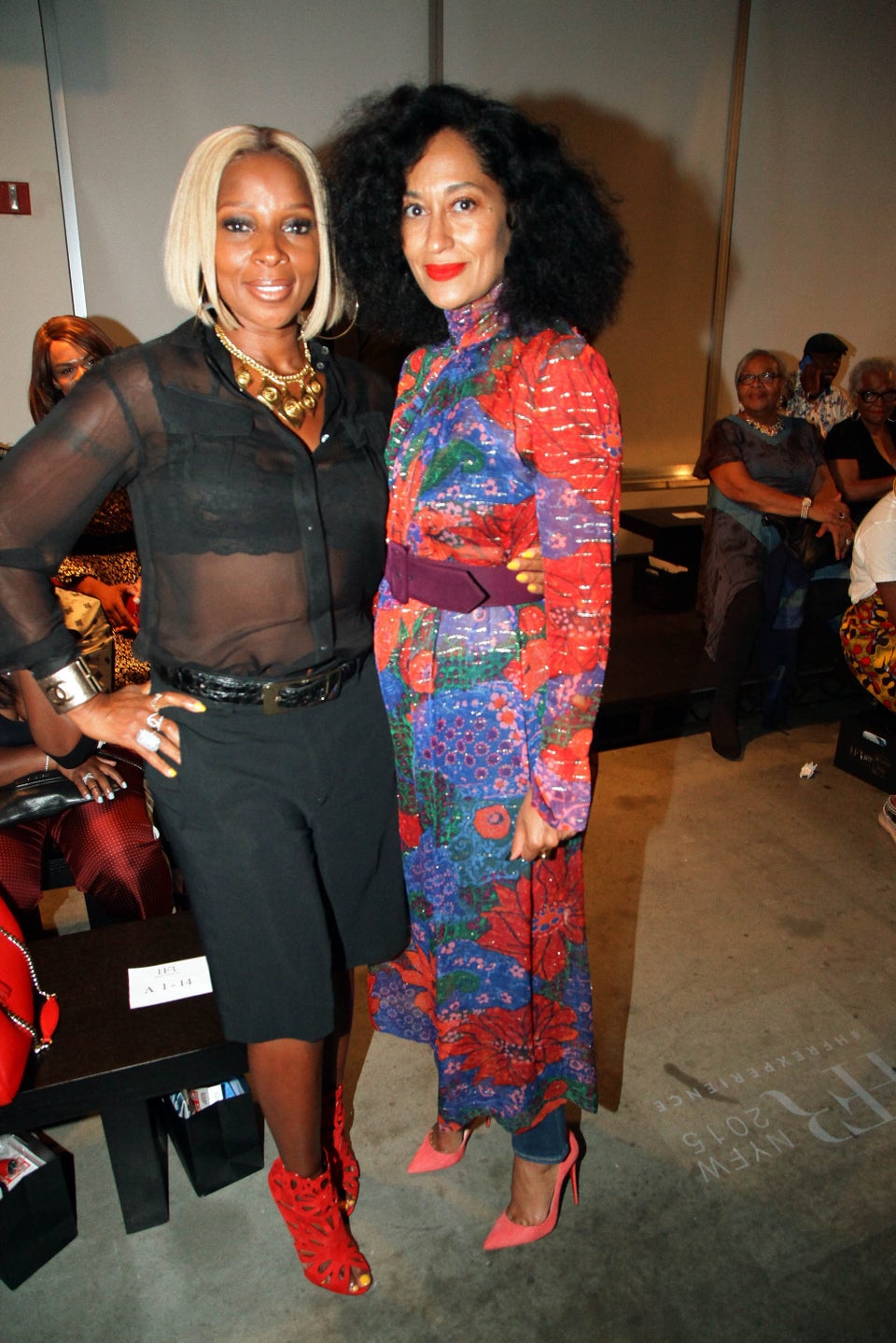 Harlem's Fashion Row Spring 2016 Show
This season, HuffPost Lifestyle will disrupt New York Fashion Week to ensure that it is an inclusive event for people of all skin tones, genders, sizes, shapes and personalities. Over the next week, we'll be highlighting designers, models and runway shows that are working to democratize NYFW. Help us make fashion week an event for EVERYONE by spreading our hashtag #NYFW4ALL and be sure to check out all of our coverage.
Related