Harley, the tiny one-eyed Chihuahua who saved hundreds of dogs from puppy mills, was remembered in a beautiful and moving tribute during the American Humane 2016 Hero Dog Awards. Although Harley is no longer with us, his legacy lives on and the resolve to bring an end to the cruel commercial dog breeding industry has only strengthened.
The sixth annual American Humane Hero Dog Awards took place in Beverly Hills on Saturday September 10, 2016. As in previous years, it was a star-studded red carpet event; nothing but the best to honor dogs who have performed heroic deeds and made a difference in their communities and in the world.
In 2015, top honors went to a tiny one-eyed Chihuahua name Harley, who saved the lives of hundreds of dogs that had been suffering abuse in puppy mills. American Hero Dog Harley passed away in March of this year and he was honored during Saturday's gala. The tribute began with the beautiful and talented Katharine McPhee singing "Somewhere Over The Rainbow," honoring Hero Dogs who have passed away over the years, and ending with a tribute to Harley. She then talked briefly about Harley's life and accomplishments, "Harley sadly passed away in March at the age of 15, but his legacy lives on. Millions have been touched by his story of being rescued after ten years of abuse, living in a cage in a Midwestern puppy mill. But he not only found a loving home; he also found a mission. His journey of emotional and physical healing inspired a campaign called 'Harley to the Rescue', which still raises the funds to save and provide medical care for hundreds of dogs in puppy mills."
Katharine McPhee then introduced Rudi and Dan Taylor, who adopted Harley in 2001 and who are carrying on his mission.
Photographs of Harley were displayed on three large screens while Dan and Rudi Taylor each spoke to the audience. "It was one year ago when Harley was announced the American Hero Dog," Rudi said, "and I couldn't control the tears that were streaming down my face. I could only think about where he had come from, and all those years he had suffered in the puppy mill ... and then look how far he had come, and everything he had accomplished. A lot of people would say that I spoke for Harley, but the truth is ... Harley spoke through me. I was only lucky enough to be the mom of a very, very special little dog. And I'm tremendously grateful for that. His beautiful, forgiving spirit shines and inspires me and I will continue his fight to bring an end to puppy mills."
Harley's dad, Dan Taylor, followed with his own heartfelt speech. "Harley was always known as the Little Dog with a Big Dream ... and that dream was to bring an end to puppy mills. We are dedicated now more than ever to making that dream come true. It's something that we don't do alone; we have a lot of help and are so thankful to all of Harley's fans. We're extremely thankful, too, to American Humane, Hallmark Channel and especially Lois Pope, because they all have the vision and the understanding that it's so important to deal with this issue [puppy mills]. Most of all I am personally thankful to Harley, because he did for me what only a dog can do ... Harley made me a better person. He helped me see the goodness in people everywhere. Harley had another tag-line and it was 'Love Like Harley,' and I think we all should practice that a little bit more. Everybody should 'Love Like Harley'. Thank you very much."
The 2016 American Humane Hero Dog Awards, sponsored by the Lois Pope LIFE Foundation, took place on September 10th took place at the Beverly Hilton. During this posh event, eight dogs were honored for their efforts in eight different categories: Service Dog - Gander, Military Dog - Layka, Arson Dog - Judge, Therapy Dog - Mango, Law Enforcement Dog - Edo, Search and Rescue Dog - Kobuk, Guide/Hearing Dog - Hook, and Emerging Hero Dog - Hooch. Toward the end of the program, it was Hooch won top honors and was named the 2016 American Hero Dog of the year! Hooch is a French Mastiff with badly cropped ears, a broken tail, no tongue and the brightest spirit you'll ever encounter. Zach Skow of Marley's Mutts Dog Rescue saved him from a shelter and the rest is now history. Learn about Marley's Mutts and Hooch.
"Harley's beautiful, forgiving spirit, it shines and inspires me and I will continue his fight to bring an end to puppy mills." -Rudi Taylor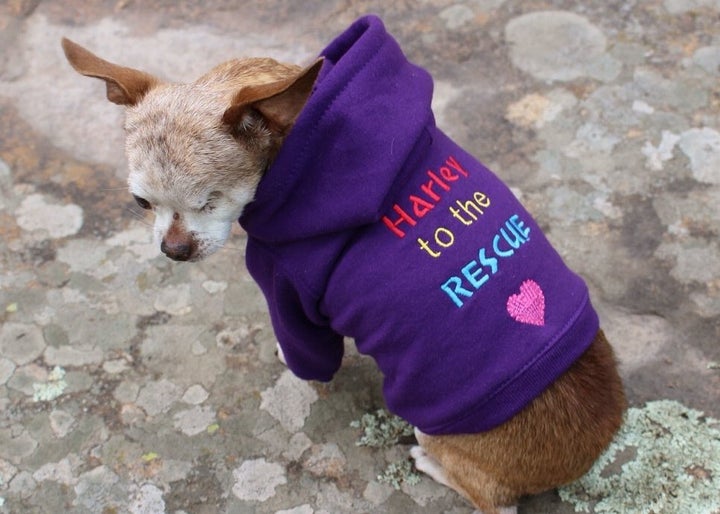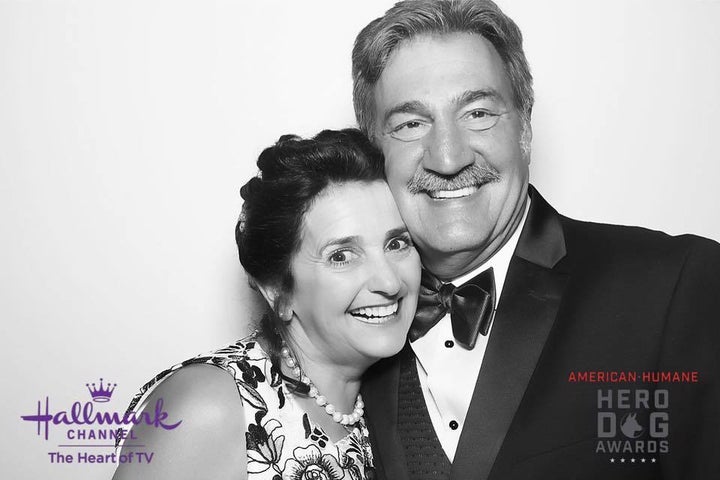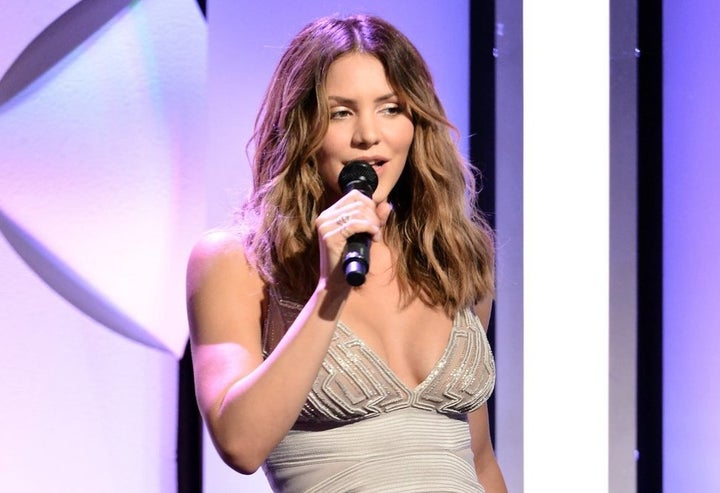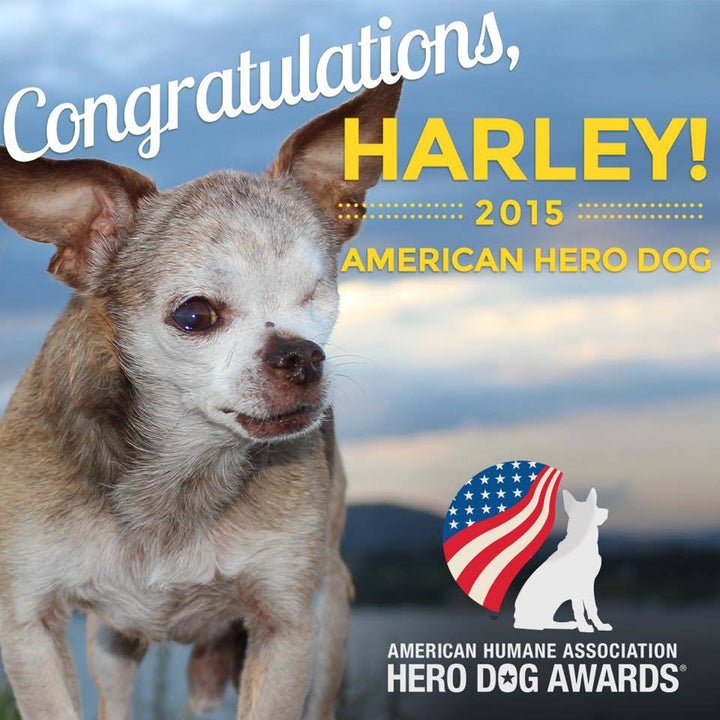 Popular in the Community