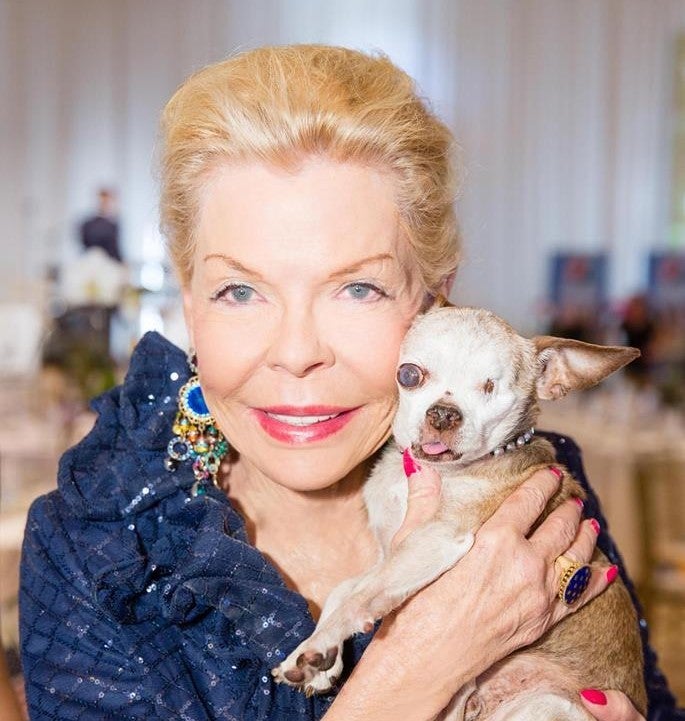 The ten years Harley spent living in a small, filthy wire cage in a puppy mill were not in vain. The breeder meant for him to die there, but Harley had a dream ... and that dream would guide him on an extraordinary journey.
After his rescue, Harley spent the next five years educating the world about the cruel realities of the commercial dog breeding industry, also known as puppy mills. He traveled the country visiting schools and attending events, and even personally participated in rescuing 700 puppy mill survivors. His remarkable ability to "speak" to people of all ages and all walks of life gained him worldwide fame, and last year he was awarded the top honor of 2015 American Hero Dog by American Humane Association.
"Heroes are not judged merely by their size, but by the size of their hearts. We hope that Harley's story will inspire people to shut down puppy mills once and for all." -Dr. Robin Ganzert, president and CEO of American Humane Association
Sadly, the "Little Dog with a Big Dream" passed away March 20th of this year, but his legacy lives on. Thousands of people all over the United States and Canada are continuing the fight against puppy mills, not only in Harley's honor but in honor of the hundreds of thousands of dogs living in puppy mills today.
The 2016 American Humane Association Hero Dog Awards, sponsored by the Lois Pope LIFE Foundation, will take place on September 10th during a star-studded red carpet gala in Beverly Hills. During this posh event, eight dogs will be honored for their efforts in eight different categories: Service Dog, Military Dog, Arson Dog, Therapy Dog, Law Enforcement Dog, Search and Rescue Dog, Guide/Hearing Dog, and Emerging Hero Dog. One dog will win the top honor and will be named the 2016 American Hero Dog of the year.
During this grand event there will be a tribute to Harley, honoring his life and accomplishments, presented by Lois Pope LIFE Foundation and American Humane Association, and nobody will be more proud than his adoring fans and supporters worldwide. Through them, Harley's work continues and his voice is still being heard.
"Ten years in utter misery did not break this little dog's indomitable spirit. Once rescued, Harley quickly taught his family the deepest meaning of resilience and forgiveness and soon became the 'little dog with a big dream' - to end puppy mills forever. Harley's personal appearances and educational efforts through social media and beyond, have taught thousands of people around the world the truth about pet store puppies. Harley truly was an outspoken voice for mill dogs everywhere and one American Humane Association's most remarkable Hero Dogs." -Theresa Strader, Founder and Executive Director of National Mill Dog Rescue
"For while Harley had but one eye, he saw, and experienced, atrocities that none of us could even conjure up with full sight. Harley was a Chihuahua, a mere six pounds in weight, but his impact was the stuff of Herculean legend.

"A few months before he died, Harley was recognized for his courage and fortitude by the American Humane Association, which conferred upon him the 2015 Hero Dog Award of the Year. My foundation, the Lois Pope LIFE Foundation, has been privileged to be the presenter of the Hero Dog Awards since their inception.

 "It is my hope that while he has now passed on, his spirit will continue to guide us, and inspire us, to do the right and just thing: We need our communities, our cities, our states, and our country to demand of all our legislators to draft and pass stringent, enforceable laws that would shut all puppy mills in America – for good! For Harley!" -Lois Pope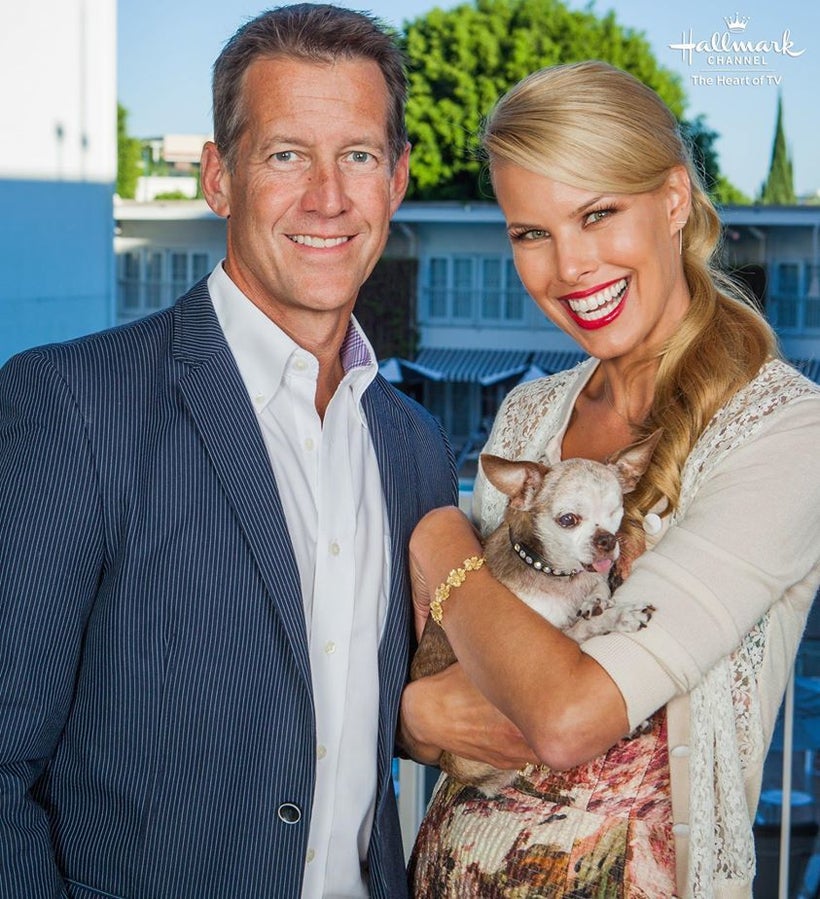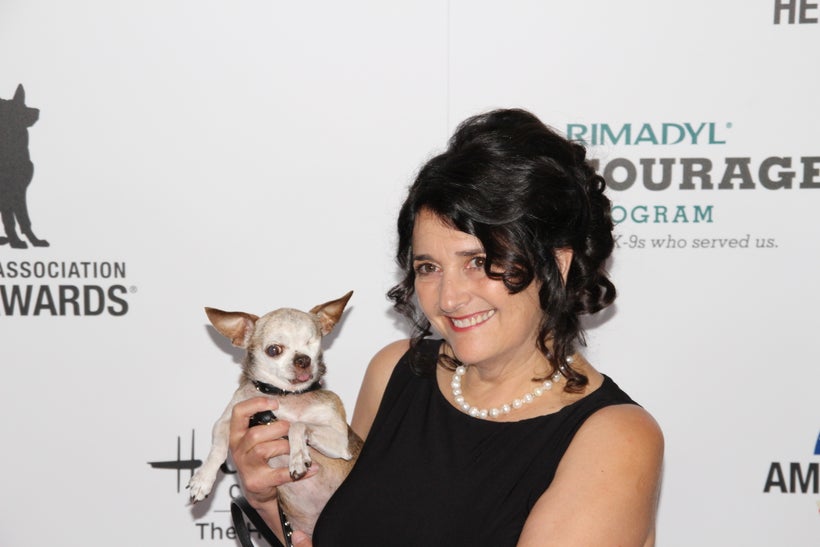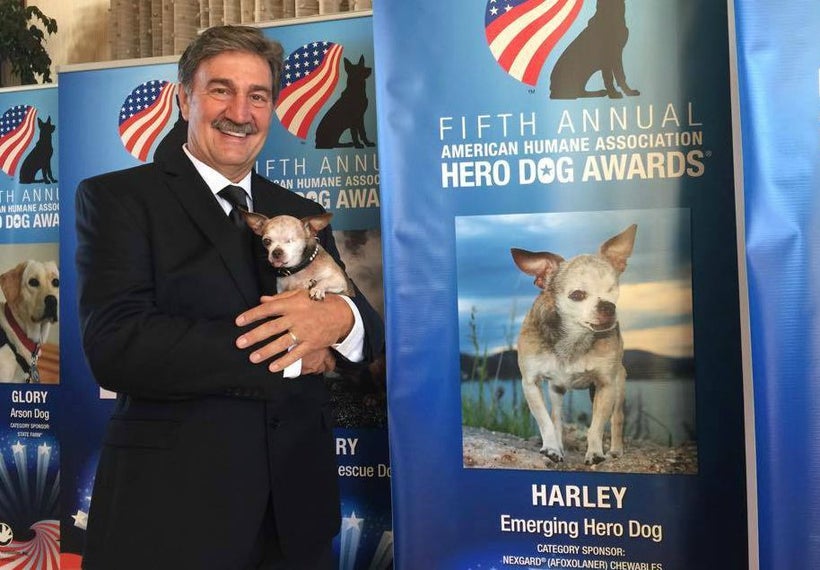 Calling all HuffPost superfans!
Sign up for membership to become a founding member and help shape HuffPost's next chapter
This post was published on the now-closed HuffPost Contributor platform. Contributors control their own work and posted freely to our site. If you need to flag this entry as abusive,
send us an email
.