We've all seen "Stop Smoking" ads everywhere – on television commercials, on billboards, or in magazine and newspapers for years. But after Public Health England determined that the smoking-cessation advertising was not effective – as 79,000 people have died from smoking in England (with 5,500 in Wales, 13,500 in Scotland and 2,300 in Northern Ireland), they decided to switch gears and concentrate on harm reduction instead.
Anyone who's ever tried breaking a bad habit knows that going "cold-turkey" is a very hard thing to do. So instead of aiming for a complete cessation (which remains the best solution when reachable), the Stoptober initiative is concentrating on a phasing out approach to quitting smoking.
Even though this health campaign called "Stoptober" is over, their services are still available and viable. They concentrate on smoking alternatives such as non-traditional cigarettes (e-cigs, heat not burn…), gum, patches, and other medical alternatives to ease out of the smoking habit. They also offer an App, daily e-mails, face-to-face support as well as Facebook Messenger support.
Their goal is to wean smokers off the habit over 28 days.
What are the harm reduction alternatives?
There are several alternatives to traditional cigarettes:
E-Cigarettes and "Heat and not Burn" – These alternatives allow the smoker to inhale a nicotine vapor instead of smoke. The advantage of this is that the vapor doesn't contain carbon monoxide or tar which are the two most harmful elements of traditional cigarette smoking. There is also no risk of second hand smoke either.
Nicotine Gum – Nicotine gum contains about 2 – 4 milligrams of nicotine (the equivalent of 2 cigarettes). The user chews and absorbs the nicotine slowly and can have 1 piece of gum per hour with the idea of increasing the time in between pieces until they're weaned off.
Nicotine Patches – Nicotine patches are adhesive bandages that contain a layer of nicotine. You adhere the patch to your arm and go about your day while the patch releases nicotine slowly over time. The goal is to reduce wearing the patch over time.
Other Prescription Alternatives – Other nicotine alternative that require a medical prescription are inhalers, nasal sprays, and medication. Discuss these with your primary care doctor to see which one is a good fit for you.
Along with these nicotine alternatives there are also various support services such as:
An App – Use this App to track your progress, see how much money you're saving by not buying cigarettes, and get support. The Stoptober App can be downloaded on Google Play and iTunes.
Daily e-mails – Users receive daily e-mails of tips on quitting and supportive advice during the campaign.
In-Person Counselling – Stoptober offers an online search for local face-to-face counselling for anyone seeking extra support.
Facetime Messenger Counselling – For those who are uncomfortable with in-person counselling may seek help on Facebook Messenger chat program.
Who is involved in this program?
The various organizations that are involved with Stoptober's harm reduction smoking alternatives program are:
Public Health England
ASH – Action on Smoking and Public Health
British Lung Association
Cancer Research UK
Healthier Futures
NHS Health Scotland
And many more anti-tobacco agencies and pharmacies
All these organizations have collaborated and released a joint statement saying that e-cigarettes are significantly less harmful than traditional cigarettes. They've determined that over 1.3 million UK e-cigarette users have completely stopped smoking altogether.
The Benefits of having Harm Reduction Alternatives
The benefits of quitting smoking are more than just "better health". Other benefits are protecting your family members from second hand smoke and saving money – where else would you like to spend £250 a month instead of on cigarettes?
So, if you're wanting to feel better, look better, get more energy, save money and feel happier overall, contact Stoptober today for help with easing your way to quitting.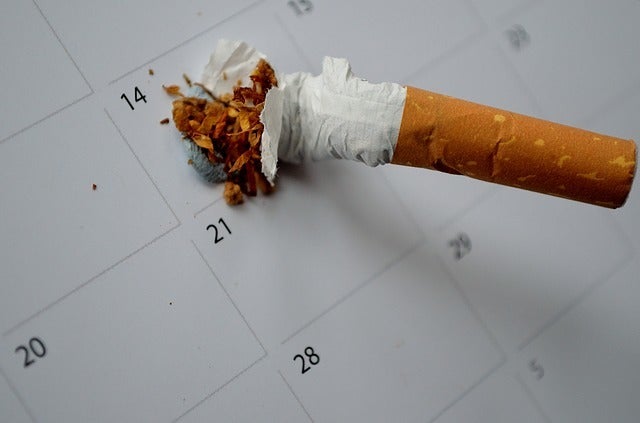 Related
Popular in the Community