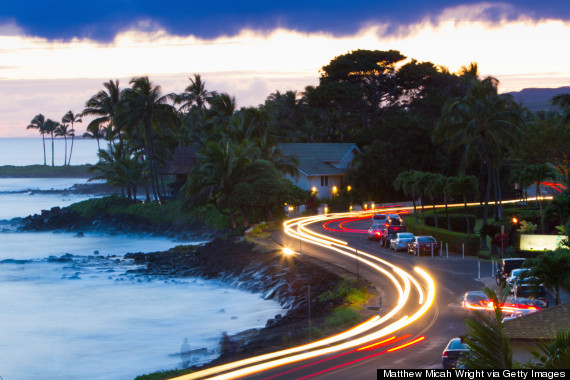 Each time you drive, your car's carbon emissions spread into the atmosphere and the oceans absorb a quarter of the world's carbon dioxide emissions annually. Here's another way of putting it: As atmospheric carbon dioxide rises, so it does in the ocean. This is bad, because lower pH levels make it hard for shelled organisms, such as clams, oysters, corals and some plankton, to live. When these backbones of the ocean die, the repercussions carry throughout the whole ecosystem (if coral reefs are unable to recover from, say, pounding storms, it would affect the million-or-so species that depend on them). Add that to present estimates of future carbon dioxide levels indicating the ocean could be nearly 150 percent more acidic by the 2100s.
2. Buying seafood obliviously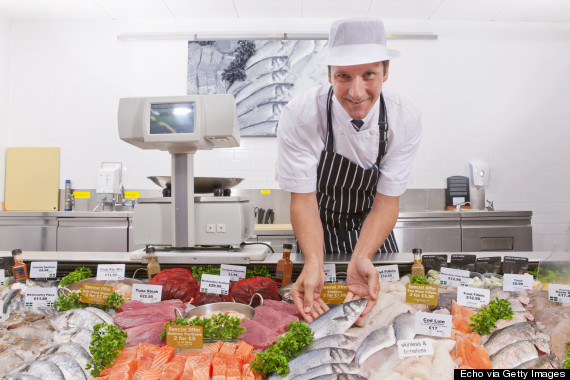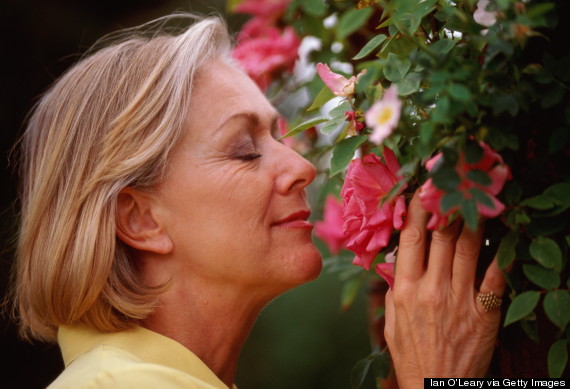 Even something as delightful as your rose garden can be bad for the ocean. According to the U.S. Centers for Disease Control, 75 million pounds of synthetic chemicals such as fertilizers and pesticides are put on our crops and gardens every year. The extra nutrients run off into creeks, streams, rivers, lakes, and the ocean. Algae dies and decomposes, sucking the oxygen out of the water and creating "dead zones." Fish also ingest the chemicals, which make them sick. We eat those fish, and we get sick. It's nature's irony.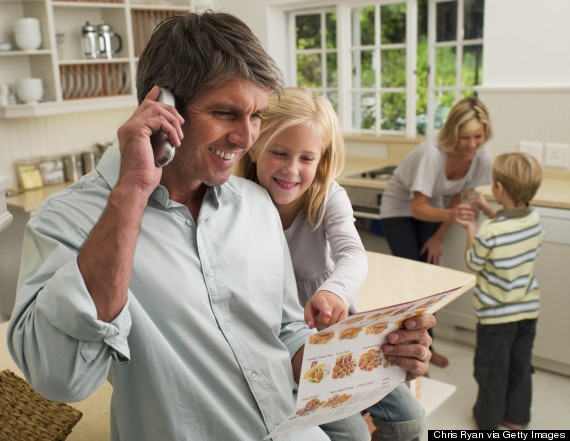 Although more and more cities restrict the commercial use of styrofoam containers and plastic bags at restaurants and grocery stores, plastic is still a huge threat to marine life. Plastic bags can take one to two decades to decompose in the ocean, and plastic bottles? A century. Polystyrene, on the other hand (the plastic most commonly used in utensils and Styrofoam), breaks up much faster, but releases the toxic bisphenol A into the waters, endangering sea and land life (basically, all life).
What you should do about it: Instead of buying bottled water, carry a stainless-steel reusable bottle. Use canvas tote bags when you shop, and frequent restaurants that use biodegradable or recycled containers, or have them package your food in your own containers.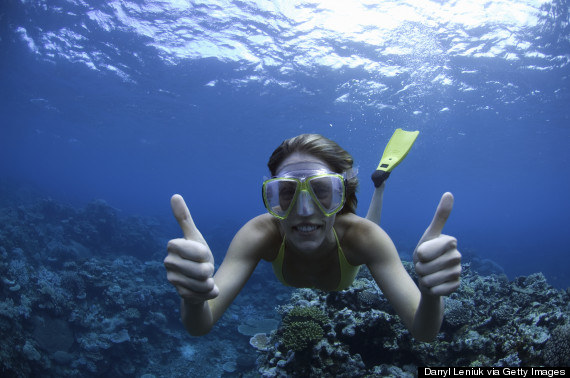 OK, observing the ocean isn't inherently bad for it, but if you stand on a reef to get a better look at that parrot fish, for example, you damage the reef. And because the ocean's acidification level is rising at unprecedented rates, it will be that much harder for the reef to bounce back. So you know that old hikers' saying of "leaving only footprints"? Not when snorkeling.
What you should do about it: This one's easy -- look, but don't touch.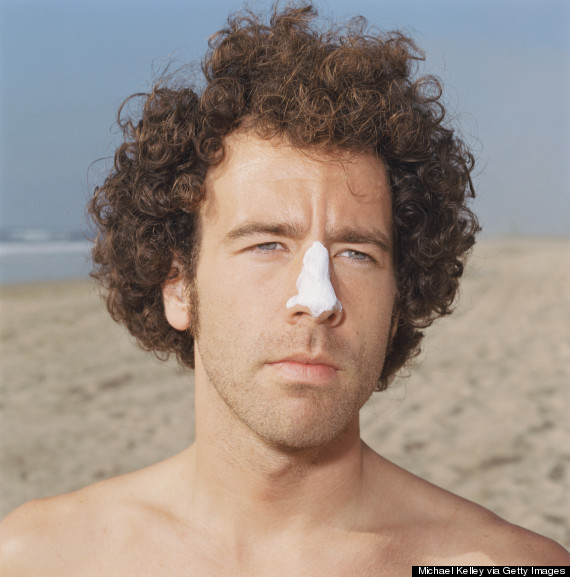 There's no such thing as waterproof sunscreen. And using sunscreen incorrectly -- slathering it on and immediately jumping into the ocean -- will wash it off and send it into the waters. Scientists have recently found that a common chemical used in cosmetics and sunscreens, benzophenone-2 (which blocks ultraviolet rays), can cause corals to bleach, change their DNA, and kill young coral.
What you should do about it: Use these tips on sunscreen application. A golf ball-sized amount is a good measure, every 2 hours, and after you sweat a lot or swim. In addition to sunscreen, wear a hat at the beach, sit under an umbrella, and recycle those plastic sunscreen bottles when you're done.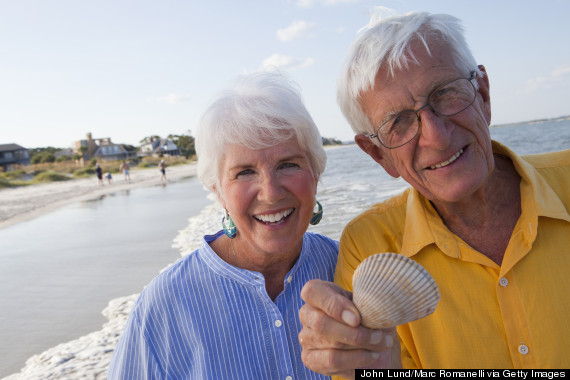 When you take a shell away from the beach, you have a nice keepsake to glue to a picture frame or put on a necklace. But when millions of tourists do it with you, the ecosystem suffers. Beaches can erode and biodiversity drops when the crabs, small fish, and algae that depend on the shells leave or die.
What you should do about it: Leave them alone. Also, join a local beach cleanup to pick out the cigarette butts, food wrappers, and other trash from the shells so that animals pick the right thing to live on.
8. Stopping at this article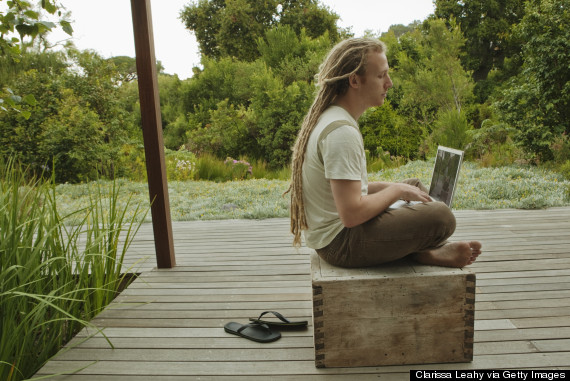 We're grateful you've made it to the bottom of the article, but merely reading something on the Internet isn't enough to help the oceans.
Calling all HuffPost superfans!
Sign up for membership to become a founding member and help shape HuffPost's next chapter
BEFORE YOU GO
PHOTO GALLERY
Evolution of Green Activism