A newly unsealed document sheds light on the police investigation into the alleged death of 5-year-old Harmony Montgomery, the New Hampshire girl whose disappearance in 2019 made national headlines.
The 48-page probable cause statement, which was unsealed Tuesday by a judge after a motion by WMUR-TV in Manchester, New Hampshire, outlines for the first time the disturbing events that Manchester police investigators say led up the girl's beating death by her father, Adam Montgomery, on Dec. 7, 2019, as well as how he allegedly hid her body.
Montgomery was found guilty in June of a gun charge, receiving stolen property and theft in an unrelated case. He has pleaded not guilty to second-degree murder, falsifying evidence, abuse of a corpse and witness tampering in connection with his daughter's death and has yet to go on trial on those charges. The girl's body has never been found.
Montgomery's attorney did not respond to HuffPost's request for a comment on Tuesday.
According to the court documents, Montgomery took Harmony in July 2018 after her mother, Crystal Sorey, lost custody because of a substance abuse issue. In the following year, the Manchester Police Department would receive at least 29 calls from neighbors who were concerned about the welfare of Harmony and her siblings, WMUR reported.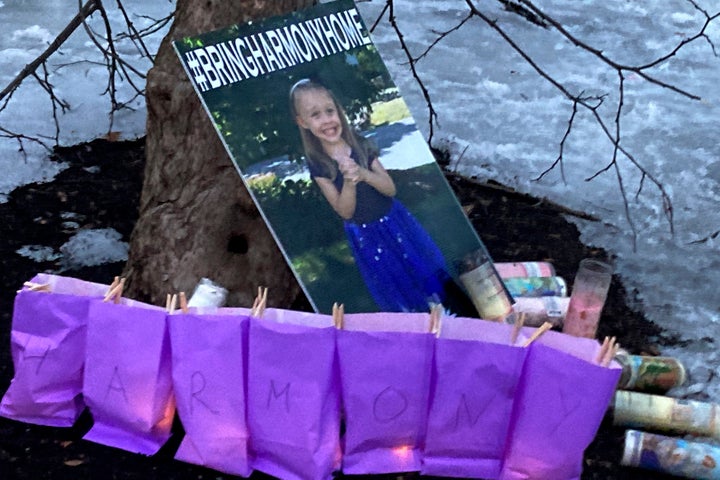 According to the affidavit, Kayla Montgomery, Adam's wife at the time, told investigators that the family, including Harmony, were evicted from their home in November 2019 and forced to lived in their car.
Kayla told investigators that Adam was "extremely upset" that Harmony would not tell her father when she needed to go to the bathroom and was having frequent accidents in the car, after which he would hit her in the head with a closed fist, the affidavit said.
On Dec. 7, 2019, Adam Montgomery was driving the family to Burger King with Harmony in the backseat when she had an accident.
While driving, Adam turned his body and struck the girl three to four times over the course of a few minutes, the affidavit said. After the final strike, Kayla told investigators, Adam said, "I think I really hurt her this time. I think I did something," the affidavit said.
Kayla allegedly told officers that Harmony moaned for roughly five minutes, then stopped, but they didn't realize she was not breathing until their car later broke down. Adam Montgomery then placed his daughter's body into a duffle bag, which would stay inside the trunk for days and was sometimes brought out in the snow to slow its decomposition, the affidavit said.
Two years later, on Nov. 18, 2021, Harmony was reported missing by her mother.
Sorey had told investigators that since she had regained sobriety in 2021, she made several attempts to locate her daughter through local school systems and by driving by addresses associated with Montgomery, according to the affidavit.
On Dec. 28, 2021, when investigators first interviewed her stepmother, Kayla, she told officers that she had last seen Harmony in November or December 2019 and that she believed Harmony had returned to her mother, the affidavit said. Kayla added that she had not seen Adam in two months and that he had moved to Maine with a girlfriend.
When investigators spoke to Adam several days later, they said he showed no reaction to the report that his daughter hadn't been seen in over two years and refused to provide additional information, allegedly saying, "Either arrest me or I'm leaving."
Police arrested him on Jan. 4, 2022.
Kayla Montgomery was arrested six months later and charged with perjury, accused of lying to police about her whereabouts when Harmony was last seen. As part of a plea deal, she was sentenced to 18 months in prison and agreed to cooperate with prosecutors in Adam's case.
Kayla told investigators that in the months after Harmony's death, her body was moved to various locations. At one point, Harmony's body was stuffed into a red cooler and taken to Kayla's mother's apartment, the affidavit said. Kayla's mother told a grand jury she was unaware what was in the cooler.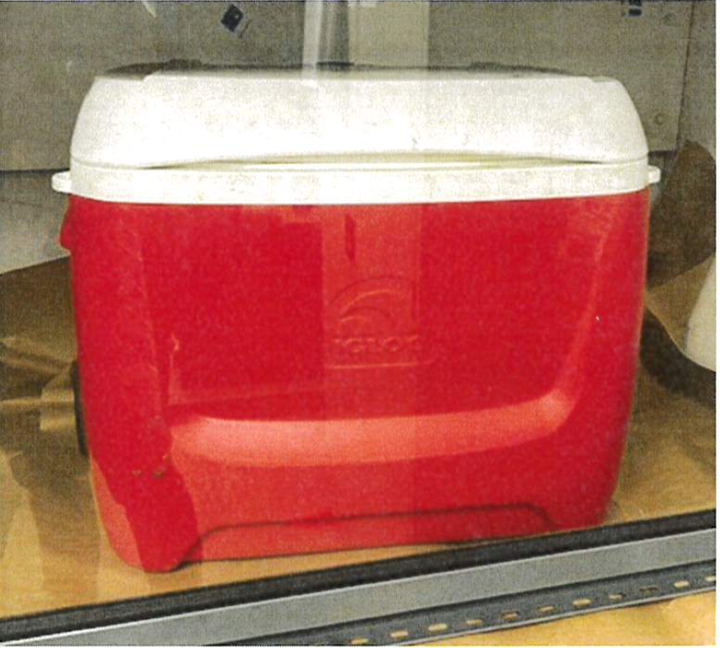 When the family moved into a shelter on Dec. 30, 2019, the girl's body was placed in a trash bag and hidden in the ceiling, Kayla Montgomery told officers. According to the affidavit, detectives later searched the shelter's ceiling area and found a stain and noted a smell of decomposition.
Adam then moved the body into a plastic bin in an apartment they rented, then a tote bag, then a refrigerator at the Portland Pie Co., where he temporarily worked as a dishwasher and cook, according to the affidavit.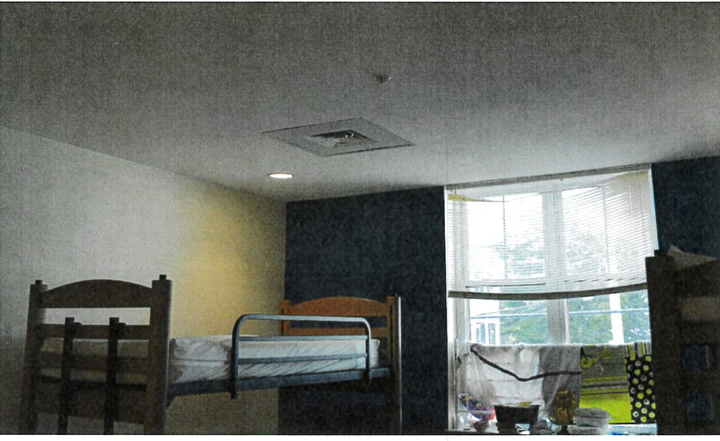 According to the affidavit, in March 2020, Montgomery had a friend rent a U-Haul so that he could once again move his daughter's body in the middle of the night.
"When he returned, he seemed very tired, and he said words to the effect of 'it's done,'" the affidavit said, quoting the friend.
Adam Montgomery is scheduled to go on trial in November.
Subscribe to our true crime newsletter, Suspicious Circumstances, to get the biggest unsolved mysteries, white-collar scandals, and captivating cases delivered straight to your inbox every week. Sign up here.
CORRECTION: An earlier version of this article said the trial was scheduled to begin in August. It has been scheduled for November.
Support HuffPost
The Stakes Have Never Been Higher
Popular in the Community