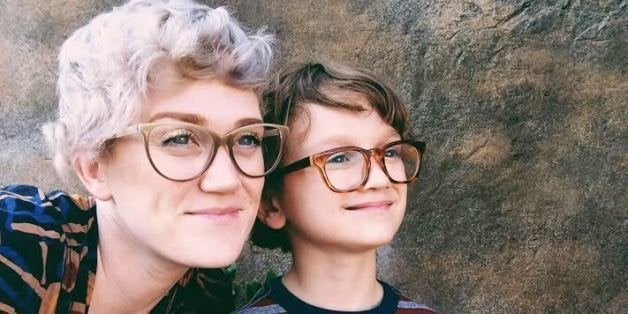 Harmony Smith and her 8-year-old son Elliott are kind of a big deal on Vine.
The mom-and-son duo are the creative forces behind a Vine channel with more than 396,000 followers. Sure, having Katy Perry tweet out Elliott's "Dark Horse" rendition ("She's a beast … I call her Mama") gave them a good bump, but if you saw any one of the videos chronicling their everyday adventures, you'd understand why their follower count continues to grow.
Take this Vine, for instance, where the Los Angeles-based duo take a trip to the laundromat and actually makes it fun:
Or this video, which perfectly captures how judge-y people can be when you're a single parent:
Or that one time they got down with their bad selves (actually, busting a move is a recurring theme in their videos):
Clearly, they're cute. But beyond that, Smith, who divorced Elliott's father at 21, does a pretty compelling job of capturing modern single parenthood in all its silly and wonderful glory. Yes, having full custody of your kid can be exhausting, but it can also be a lot of fun.
It's a message Smith -- an aspiring comedienne who works as a barista at Starbucks -- hoped to get across when she first started uploading the bite-sized videos to Vine.
"I had in mind that I wanted to represent the single parent that is trying to get back into the dating world, but really just get her life together with her unexpected wingman, her son," Smith, 27, told the Huffington Post via email
"Being a parent, even if you aren't single, puts you under pressure -- our kids are watching our example of right and wrong! But sometimes that just doesn't work out," she said. "Life happens and I think it's more important to be an example of how to deal with things, and have a good sense of humor while you are still figuring it out."
Elliott's own sharp sense of humor shines through in all of the Vines -- and Smith said the third grader is constantly pitching skits, especially ones that involve a little fancy footwork.
"He loves to dance and has always been very musically inclined," the proud mama said. "And if there is a wig around, he's sure to put it on and instantly find a character for it then ask me to film him."
All this Vine experience has definitely paid off; Elliott just wrapped up filming his first commercial and both he and his mom were recently signed with a talented agency.
"Elliott says the Vines have given him practice," Smith told us."But looking toward the future, we don't have any huge plans as of right now. We're just constantly going with the flow, and thankful for each new day."
We're expecting big things from Smith and Elliot, but until then, we'll keep our eyes glued on their Vine channel and wait for new videos on topic such as...

The all-too-real struggles of single parenting:
New ways to scare the crap out of your kiddo:
The joys of a little mom-and-son sing-a-long:
And the inherent awkwardness of Ginuwine's "Pony" playing when you're out with your kid (shudder):
Before You Go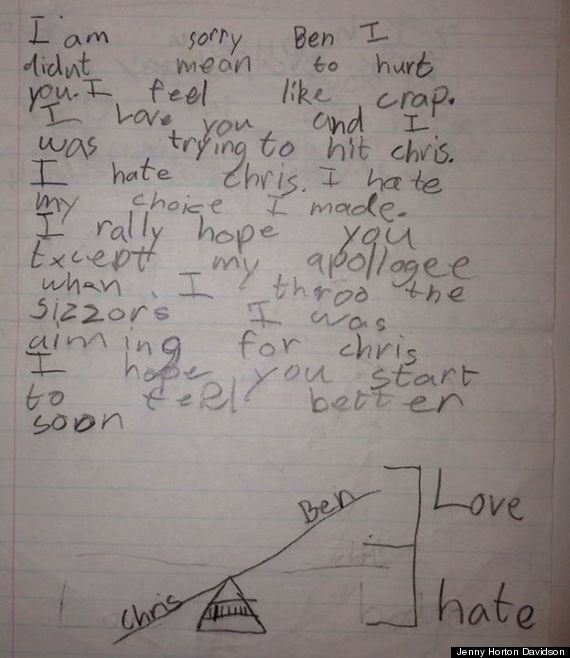 Cute Kid Notes
Popular in the Community