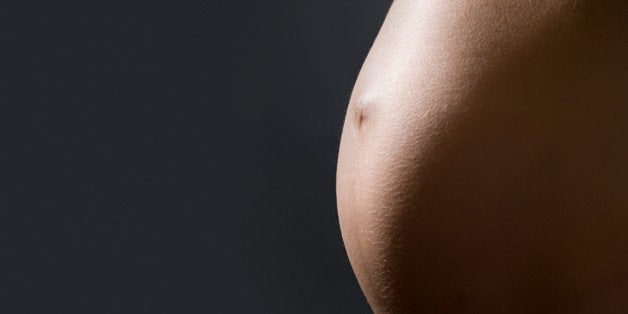 A few weeks ago, I participated in the Lions Health Festival in Cannes, a two-day celebration of life-changing creativity in healthcare communications. The United Nations Foundation and McCann Health invited me to join a panel discussion around the importance of innovative communications in women and children's health in order to drive better global health outcomes.
I was honored share the stage with two extraordinary leaders, Dr. Raj Shah, former administrator of USAID and Dr. Naveen Rao, who heads Merck for Mothers, a $500 million initiative to save women's lives during pregnancy and childbirth. Moderated by UNF CMO, Aaron Sherinian, the session focused on how creativity and innovation can help bend the curve and change what we're able to accomplish in the world.
Every year, nearly 300,000 women and girls die due to complications of pregnancy and childbirth, 6.3 million children do not survive to see their 5th birthday, of which 3 million are newborn babies who perish before reaching their first month of life. Shockingly, the majority of these deaths are preventable. In other words, we know and have the power to end untold loss, suffering and wasted potential, as Dr. Rao said, we just have to "decide women's lives are worth saving".
Our audience in Cannes has a vast and largely untapped power to do just this, save lives. Marketing and advertising executives, creative directors, social media experts, young professionals who spend their careers thinking outside the box to create powerful and emotional messages to drive demand for products and services. Messages that explode or creep into our everyday lives make us think and act differently, change our behaviors, and ultimately drive our desire for new products.
Incredibly, in every setting, some of the simplest behaviors and interventions can achieve the most massive health impact: hand washing, access to clean water, early and exclusive breastfeeding, sleeping under a bed net, HIV testing and treatment, attending an antenatal clinic, immunizing a child, or delivering in a clean environment by a skilled birth attendant can prevent the loss of millions of lives. Simple changes in behavior or decisions to access health services can mean the difference between life and death.
As I was interacting with this fascinating group of people, I was struck by the dynamic and catalytic power of the advertising industry to create change, empower people to make purchasing decisions, and to tap into the emotions and aspirations of diverse and disparate consumers across the globe.
Could the same approaches these marketing professionals apply to the commercial world be used to change behaviors in the developing world? Of course! Could the global health community harness the creativity and rigor of the marketing and advertising world to empower women to make decisions for themselves and their families, resulting in better and healthier outcomes? We would be crazy not to!
In September, the Every Women Every Child movement - as part of the Sustainable Development Goals - will launch a new Global Strategy for Women and Children's Health, a 15-year commitment to improve people's lives and allow them to survive and thrive. We as a global health community should think how to better engage with the healthcare advertising and marketing industry to drive uptake of life-changing products and services and reverse unhealthy habits. And the creative community must help us design and deliver more effective, powerful, and impactful messages that will drive the uptake of health products and behaviors that we know save lives. We know how to do this. Now we must do it. The creative advertising and marketing world can help us ensure that no woman dies while giving life, no child dies from preventable causes, and prove that all lives matter.
Related
Popular in the Community