Ten years ago, I was paid the most money I have ever been paid for a magazine article (still). The payer was Vanity Fair magazine; the subject was the composer Harold Arlen; the occasion, the centennial of his birth. My story was bought, paid for and then killed just before the issue went to press; bumped by the editor-in-chief Graydon Carter himself to make last minute space for late breaking coverage of some scandalous something in the dominion of gossip. I no longer remember what.
Recently, my ten-year-old daughter Sara and I were talking about Harold Arlen while paging through a CD booklet about The Wizard of Oz. "I once wrote a very long article about Harold Arlen," I told her, reminded of it suddenly. "But nobody ever read it. I should publish it one day," I went on, heedlessly, "in the Huffington Post. On Harold Arlen's birthday, maybe."
"Papa," Sara said, pointing to the CD booklet. "Harold Arlen was born in 1905. "This is his 110th birthday!" Sara looked at me. "You should do it now."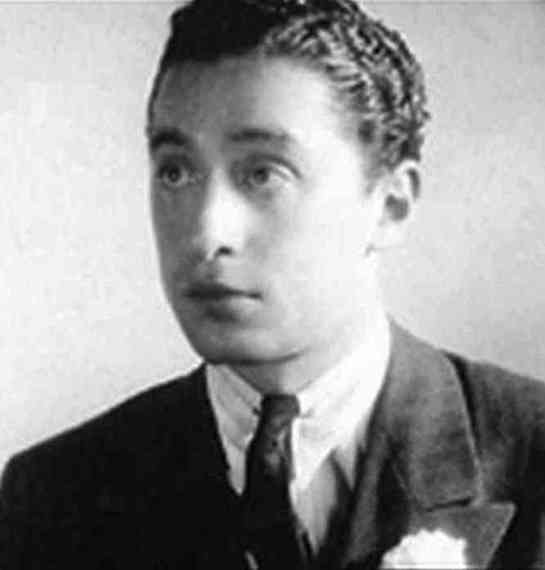 For just a moment there early in the 1960s it almost became fashionable to rediscover Harold Arlen. Barbra Streisand rediscovered him, though she was still just in her teens, an unknown kid from Brooklyn worshipfully singing Arlen's "A Sleepin' Bee" on Manhattan nightclub stages all over town. Ella Fitzgerald rediscovered him, anointing Arlen with an album in her epochal "Songbook" series for Verve Records, alongside the Gershwins, Cole Porter, Rodgers and Hart, and Irving Berlin.
NBC rediscovered him with an all-Arlen special starring Peggy Lee in 1961; CBS rediscovered him too, with a full-scale Arlen profile on The Twentieth Century, its Sunday night precursor to Sixty Minutes, hosted by Walter Cronkite himself. Even Judy Garland ostensibly rediscovered him, championing Arlen songs on her soon-to-be-canceled CBS variety show. In fact, Garland never had remotely lost contact with Harold Arlen, not since Arlen and lyricist "Yip" Harburg had first made Garland a star in 1939, writing "Over the Rainbow" for her in The Wizard of Oz.
Arlen, by the 1960s, had been writing unforgettable songs for often forgettable Hollywood and Broadway musicals for over thirty years. To the public, his name was an afterthought, though most people could probably hum at least one Arlen song; if not "Stormy Weather" then "Blues in the Night" or "That Old Black Magic" or, surely, "Over the Rainbow." Arlen had spent the 1950s writing three underachieving Broadway musicals -- House of Flowers, Jamaica and Saratoga -- after abandoning his longtime Hollywood business address to return to New York City. The extraordinary quality of music he'd supplied for each of these shows did leave an impression, making it a mark of sophistication in Kennedy-era smart circles to at least know Harold Arlen's name.
The arrival in America of The Beatles, however, put an end to all of this. Harold sings Arlen (with friend), a hard-won solo album recorded in 1965 for Columbia Records (the "friend" being Streisand, by now a Broadway star in ascendance) also proved a stunningly abrupt coda to Arlen's momentary mini vogue. By decade's end, Harold Arlen was just one more name from a dead civilization that the Woodstock Nation had buried.
He was born Hyman Arluck in Buffalo, New York, on February 15, 1905 and his 110th birthday this year is merely the latest chance for Harold Arlen to be rediscovered. Celebrated in his own lifetime for being uncelebrated, Arlen died in 1986, eclipsed by a music culture that had abandoned him. For many singers, however -- including Streisand, Frank Sinatra, and Tony Bennett -- Harold Arlen was, alongside George Gershwin, the greatest American composer of the century.
"He certainly is my favorite," Bennett acknowledged. "He was more of a jazz artist than any of the others, even Gershwin. And unlike Richard Rodgers, who insisted that his songs be sung exactly as written, Harold told me his were just 'tools for the performer. Change them any way you want,' he said. Was he under-appreciated? I think his biggest problem was his humbleness, which was genuine. Whenever someone tried to tell Harold how great he was, he'd say: 'No. Only George.'"
Arlen was quite the enigma. Behind his music were secrets that he rarely shared: of alcoholism, depression and -- at the root of both, perhaps -- a beloved wife in and out of psychiatric institutions. His back-story was a conjunction of incongruities: he was a Jew -- a cantor's son -- who found early success writing for Harlem's Cotton Club; an urbane New Yorker whose greatest achievement was the Hollywood score for a children's fantasy flick; an artisan who crafted brilliantly original songs for sometimes dopey, if not inane, B-movies; a Broadway aspirant who longed to write hit shows like Richard Rodgers but failed in this ambition, even while composing some of musical theater's loveliest individual songs.
Arlen's reticence defined him from the outset. His initial career breakthrough came almost entirely by accident. Landing in New York in 1926 as a 21-year-old piano player, vocalist and arranger for a hot outfit called The Buffalodians, he first pursued singing, not songwriting, as his profession. Cast as a singer in a Broadway-bound musical called Great Day in 1929, he self-effacingly filled in for the show's absent rehearsal pianist one day, cutting the tedium for everyone around him by improvising ever-more delightful variations on an endlessly repeated dance pickup, until it was pointed out that what he really had there was a song.
Arlen next found himself introduced to lyricist Ted Koehler, a Tin Pan Alley pro, who supplied Arlen's inadvertent tune with lyrics and a title that emphasized the music's innate rhythmic buoyancy: "Get Happy." The result, as Arlen himself later recalled, "was a very noisy song."
The noisy success of "Get Happy" propelled Arlen toward songwriting as a career. Fearful that his unexpected hit would prove an unrepeatable stroke of luck, he began studiously setting down melodic ideas -- "jots," as he called them -- in pocket notebooks, pursuing inspiration with what can be termed Talmudic zeal. "Harold would write a tune," recalled one of his early collaborators, the veteran lyricist Jack Yellen, "then stand in the corner and pray for the next one."
Prayer was, in fact, at the heart of "Get Happy"'s appeal. Arlen's melody was a clarion call to a different kind of prayer, one of secular, hedonistic joy. Koehler's lyric captured this heady combination via an African-American spiritual's language of salvation: "Shout Hallelujah, come on, get happy."

"Get Happy" was significantly more sophisticated melodically than any actual spiritual. It nevertheless typecast Arlen and Koehler as a white writing team who wrote "Negro." Which was nonsense. But highly lucrative nonsense in 1930.
The myth of the "White Negro" dominates American pop music culture. Elvis, Gershwin, Harold Arlen, Janis, Eminem -- each have been said, respectively to rock, write, sing the blues, or rap just like black folks. It was Arlen's odd fortune in 1930, with his partner Koehler, to be offered a plum job as "White Negroes," writing black-sounding songs for black singers and dancers to perform in front of white audiences at Harlem's notoriously segregated Cotton Club. Arlen and Koehler, however, transcended this job description, creating over the next four years timeless songs that ascended beyond racial stereotype: "Between The Devil and the Deep Blue Sea," "I Love A Parade," "I've Got the World on a String," "Ill Wind," "As Long as I Live," "Stormy Weather."
Blossoming under the Cotton Club's deadline pressure, Arlen poured out melodies that far outlived their initial supper club setting. What defines them still is the young composer's adventurous instincts structurally, his poignant affinity for both cantorial and African-American blue notes (as opposed to the actual "blues" in form), an exhilarating, jazz-based syncopated rhythmic sense and, at bottom, a profound, sincere, soulfulness.
The Nicholas Brothers were still kids when they first danced at The Cotton Club in revues scored by Arlen. "I remember him coming in the daytime to rehearsals in the empty club and playing and singing for us the new songs he'd written," Fayard Nicholas recalled at the age of 91. "I remember Harold singing 'Stormy Weather' that way. Duke Ellington was there. Ethel Waters was there. Cab Calloway was there. Arlen sang so very beautifully. Were we uncomfortable with this white man writing all our songs? No. We were very comfortable. Oh, yes. It didn't bother anybody. Why? The man could write. He had a great talent and we knew it."
By the mid-1930s, Arlen was living like a prince in New York. Many of his Cotton Club songs had become hit parade smashes. On Broadway, he was realizing similar success with contributions to a handful of prestigious revues, plus one critically acclaimed musical of his own, written with Yip Harburg in 1937, called Hooray for What!. Still, when Hollywood beckoned, Arlen was ready to go. He and Koehler made an initial foray in 1933, spending a month writing songs for the film, Let's Fall in Love. A few years later, Arlen returned more or less for good, joining an expatriate community of N.Y. songwriters riding out the Wall Street Crash in swimming pool-centered, Southern California comfort, turning out songs for the major studios.
From 1934 to 1954, Arlen wrote over 150 songs for 29 Hollywood films. His lyricists on these jobs were quite simply the best: Koehler, Harburg, Dorothy Fields, Ira Gershwin, Lew Brown, Leo Robin, Ralph Blane and, most significantly, Johnny Mercer. The movies themselves were, with few exceptions, mediocre. The music, however, was a catalogue of greatness in an astonishment of styles. Jaunty Depression-era baubles? Arlen wrote some of the best: "Public Melody Number One" (with Koehler), "I Love to Sing-A" and "Fancy Meeting You" (with Harburg). Lilting World War II escapism? "Hit the Road to Dreamland" (with Mercer) can still make just about anyone smile nostalgically. Number-One hits? Take your pick: "That Old Black Magic" or "Ac-centchu-ate the Positive" (both with Mercer).
Then there were the ballads, a songwriter's ultimate test. "It Was Written in the Stars" (with Robin) remains an exceptional, nearly unsurpassable paradigm. It was Mercer, however -- the laconically erudite Southern good ole' boy -- who drew "My Shining Hour" from Arlen, "This Time The Dream's On Me" and "Out of this World," along with a pair of torch songs that rank among the composer's crowning song achievements in Hollywood: "One For My Baby" and "Blues in the Night."
Where "One For My Baby" was the thing itself as a torch song, a perfect shard of pain, "Blues in the Night" was an aria of loss, practically a multi-act opera.
Singer Margaret Whiting recalled the night she heard "Blues in the Night" for the first time. "I used to have a party at my house on Saturday nights and all the songwriters in town used to come. This particular Saturday, Martha Raye, Mel Torme, Judy Garland and Mickey Rooney were there for an early dinner before the rest showed up. When Johnny called and asked, 'Can I come over with Harold?' I said, 'Sure.'
"They sat at the piano immediately and played through the score of a picture they were working on called Blues in the Night. Great songs. We were eating and laughing. "Get me a plate later!" Johnny shouted -- you know, seven people just having a ball. Then suddenly they were singing this song. "My Mama Done Told Me," they called it - they would change it later to match the picture's title.
"Dead silence. We put our plates down. Our mouths were open, all of us. I heard Martha say: 'I can't say anything,' Mickey too. I heard Mel say: 'That's the best song I've ever heard.' And Judy just said: 'Play it again.'
"They played it seven different times. Really."
"Harold found a voice and he found it pretty early on," observed Jonathan Schwartz who, as composer Arthur Schwartz's son, knew Arlen from childhood. "Bits of that voice were Gershwin's and bits of it belonged to Irving Berlin but, in the end, the melancholy arc is all Harold. Doesn't mean he couldn't write joyfully. But Harold took that melancholy into the soul of the earth."
Or over the rainbow. One late afternoon in the summer of 1938, Arlen telephoned Yip Harburg to tell him he'd finally found a tune for the last piece of their Wizard of Oz score, the song that had eluded them; a ballad for the little girl from Kansas.
Harburg didn't initially appreciate Arlen's newest melody. He considered it too grandiose for Dorothy, and out of scale with the whimsical score he and Arlen had thus far written (a score of "lemon drops," as Arlen saw it).
MGM executives agreed with Harburg. They cut "Over the Rainbow" from the film's final print three different times, citing the song's gloominess, its inordinate length and melodic intricacy. It was Arthur Freed -- a former-Tin Pan Alley songwriter himself, and the ambitious executive force at MGM behind The Wizard of Oz -- who on each occasion battled for "Over the Rainbow's" restoration. In the end, the song would win the Academy Award and, in 2004, was designated the top American movie song of all time by the Academy of Motion Picture Arts and Sciences.
Beyond "Over the Rainbow," however, The Wizard of Oz proved that Harold Arlen was capable of writing a sophisticated, integrated musical score, creating songs that advanced the plot of a superior story, rather than songs that merely ornamented pedestrian scripts. Sadly, Arlen would never again manage to replicate on a theatrical stage the seamless narrative beauty of his Wizard of Oz score, despite returning to Broadway repeatedly.
Bloomer Girl, written with Harburg and produced in 1944, was about as close as he got. The show, a droll feminist period piece, boasted eloquent, earnestly integrated songs. Yet Bloomer Girl was viewed, just a year past Oklahoma!, as something of a homespun knockoff. St. Louis Woman, created with Mercer in 1946 for an all-black cast that included the Nicholas Brothers and Pearl Bailey, wound up even more cavalierly dismissed, despite an Arlen score that time has revealed to be one of the richest ever written for Broadway, including "Any Place I Hang My Hat is Home" and the incandescent "Come Rain or Come Shine."
Arlen's Broadway existence was so filled with marvelous music in musicals derided by critics or betrayed by bookwriters, it's hard to say which score stands today as the most egregiously misunderstood. A hell of a case, though, may be made for 1954's House of Flowers -- written with Truman Capote as librettist and co-lyricist.
"I went down to Philadelphia and saw House of Flowers before it got to New York," cabaret icon Bobby Short recalled. "The show was so meltingly beautiful it just blew my mind. I sat there thinking, 'This is too precious to go to New York, it should be for invited audiences only.'"
Based on a Capote short story, House of Flowers had begun as a long-distance collaboration between two strangers -- Capote in Rome and Arlen in California -- with Arlen sending tapes of his song ideas to the novice lyricist, complete with suggested lyrics.
"Those tapes contain a good deal of the lyric for "Sleepin' Bee' as we know it," notes the singer and song historian Michael Feinstein. Adds Jonathan Schwartz: "Harold always told me he wrote many of the lyrics for House of Flowers himself. He was very proud of that. Privately."
Set in Haiti, House of Flowers allowed Arlen to revisit black music from a new perspective: the lilting, steel drum percussiveness of the Caribbean. The result was a new Broadway sound of exquisite delicacy and heat. House of Flowers was, however, an all-star enterprise undermined by an across the board loss of artistic nerve; from its director, the legendary Peter Brook, on down.
As Bobby Short recalled: "They just doctored that show to death."
The experience almost killed Arlen, who'd arrived in New York already devastated by an ongoing domestic tragedy.
Anya Taranda was a showgirl when Arlen first fell in love with her in 1932. A blonde fashion model of quintessential non-Jewish beauty -- the advertising industry's original "Breck Shampoo Girl" -- Taranda was just 17-years old, and appearing in Earl Carroll's Vanities. Arlen, the composer of the Vanities' great hit, "I Got to Right to Sing the Blues," was 27.
The couple did not marry until 1937, after living together for at least two years. Arlen's disapproving orthodox Jewish parents did not attend the wedding.
Life as a Hollywood wife exposed fissures in Anya Arlen's psyche. Her husband's regimen of songwriting alternating with golf seems to have left her alone at home too often. His nights of socializing with other songwriters in their homes only caused her to withdraw further into herself. That the Arlens remained childless did not help. By the post-war 1940's, she was spending a good deal of time ill in bed, while he increasingly drank.
The arrival of the Arluck family in Beverly Hills around 1950 -- both parents and their younger son, Jerry -- seems to have put Anya Arlen over the brink. Her increasingly abusive outbursts persuaded doctors that she should be institutionalized. Arlen agreed, but could not bring himself to do it. In a pattern that would be repeated again and again, brother Jerry was enlisted to deliver Anya Arlen to a mental hospital in Malibu, and then to redeliver her after Arlen relented and kept checking her out.
Arlen's return to New York and the Broadway stage in 1954 was partly an attempt to distance himself from his adored but troubled wife. Arlen was himself hospitalized almost upon arrival in New York after hemorrhaging internally with an ulcerated liver. Capote recalled working on House of Flowers songs at Arlen's bedside while the desperately ill composer rapped out time with a hospital spoon.
Extraordinarily, not only did Arlen survive what he later called "The Year of the Transfusions," he managed throughout it all to carry on at least two affairs simultaneously -- one with the Broadway singer Lisa Kirk, the other with Marlene Dietrich.
He had met Dietrich the year before in Las Vegas. As Dietrich later described it to her daughter, Maria Riva, "I just stood there in awe, in front of him. But you know he looks white. How can the man who wrote 'Stormy Weather' be white? His hair is very kinky. I am going to ask Nat King Cole if Harold Arlen is black or white."
Dietrich at the time was juggling (again, according to her daughter) as many as ten other lovers, including Frank Sinatra, Kirk Douglas, Adlai Stevenson, Edward R. Murrow, Harry Cohn, Yul Brunner and Edith Piaf. Yet her devotion to Arlen could be singular. "I remember the two of them sitting on the back steps behind the Alvin Theater during House of Flowers run-throughs," recalled press agent Shirley Herz. "He was clearly not well and she was so attentive. One day I actually saw her down in the wardrobe room pressing clothes. She could be quite the hausfrau."
In November 1958, Arlen's mother, Celia Arluck, died. Shortly thereafter, perhaps not coincidentally, Anya Arlen came home. She and Arlen would live together for the rest of her life, a life foreshortened by the discovery of a malignant brain tumor in the summer of 1969. Surgery actually restored Anya Arlen briefly to her husband, "as they had been" -- he would tell his biographer, Edward Jablonski -- "at the beginning." In March of 1970, though, Anya died.
Arlen lived another sixteen years, increasingly in seclusion, wracked by grief and illness. His closest companion was his brother but, like so many of Arlen's intimate relationships, there were agonizing depths beneath the surface. Jerry Arlen had spent his life in his brother's shadow. A musician of some talent, he'd followed his older sibling to New York and had broken into the business in the 1930s with Arlen's help. Hired as conductor for the touring company of Bloomer Girl in 1946, Jerry Arlen had suffered the ignominy of being fired after cast complaints of incompetence. In the wake of Anya Arlen's illness, he increasingly came to function as a kind of Arlen employee.
"Our life revolved around Harold," acknowledged Jerry Arlen's widow, Rita, who became the younger Arlen's third wife in 1966. "Harold took care of Jerry financially, he made sure that he was okay. But Jerry worked for him, and this affected Jerry, who began to drink. And Jerry was not a good drinker. He could be very bitter."
Jerry Arlen had one son, Samuel, whose mother, Sherine Altman Arlen, had died of cancer in 1960, when the boy was only two. Extraordinarily, nineteen years later, Harold Arlen adopted Samuel as his own son, though Jerry Arlen was still alive.
"Harold did it for business," insisted Rita Arlen. "to protect his copyrights. When I asked Jerry why he would allow such a thing," he said, 'Because I want Sam to have a better life.'"
Sam Arlen today sees it otherwise. "Jerry abused me my whole life, mostly verbally," he maintains. "Harold knew. Certainly he wanted to help. But I also believe very possibly that I am Harold's biological son. I've been told that my mother was working for Truman Capote when she first met both Harold and Jerry. There was a very strong attachment between her and Harold; when he went into the hospital in New York, she flew out from California to nurse him. Which was very inappropriate in the eyes of the Arluck family, what with Anya still being Harold's wife. Maybe my mother married the brother to stay near the father of her child."
Rita Arlen will have none of it. "I don't know where Sammy gets this delusion that he is actually Harold's son. I know that Harold Arlen was not able to have children, and neither was Anya. If Sammy continues to say this, I will spend the money to go through DNA testing. Samuel Arlen is the son of Jerry Arlen, adopted by Harold Arlen at age 22 for business purposes. Period."
"I'm not an easy man to get to, I know that," Harold Arlen told an interviewer in 1964. "I don't like to talk about myself. I close up. Everything I feel, everything I want to say, I pour out in my manuscripts. It's all there."
Two Arlen songs in particular seem to sing of much that he left unspoken. One is "The Man That Got Away," written with Ira Gershwin for Judy Garland and her triumphant remake of A Star is Born in 1954. The song is an emotional roller coaster that perfectly expresses the stark, tortured beauty of Gershwin's lyric. Arlen's epic melody is also cunningly simple, a continually ascending blues-like series of fierce major and minor key epiphanies, alternately self-lacerating and self-affirming, that resound like cries from Arlen's own storm-tossed life.
The second song is "Last Night When We Were Young," which Arlen acknowledged as perhaps his favorite. Like many Arlen tunes, the complex melody is -- as Arlen himself characterized it -- "another tapeworm" structurally, one that traces its own deeply moving dramatic arc from sweet yearning to rage to resignation. Yip Harburg's lyric, a fiercely wistful reflection on lost youth, captures this profoundly.
For all the affectionate descriptions of Harold Arlen by colleagues and friends as a frequently passive, always gracious, ever-deferring soul, there was also the Arlen who played this new melody for George Gershwin shortly after writing it in 1934; even before "Last Night When We Were Young" had a lyric. To Arlen's dismay, Gershwin -- a musical experimenter in his own right, a mentor, a close friend and an enormously enthusiastic Arlen admirer -- could not comprehend what Harold had done this time, finding his latest melody too complicated. "People can't sing these songs," Gershwin told Arlen, intimating that Arlen really should stop writing them.
No composer meant more to Harold Arlen than George Gershwin. In many ways, Arlen had modeled himself as a composer entirely on his idol, George. Yet, in this instance, Gershwin was wrong. And, blessedly, Harold Arlen knew it.
~
REAL LIFE. REAL NEWS. REAL VOICES.
Help us tell more of the stories that matter from voices that too often remain unheard.