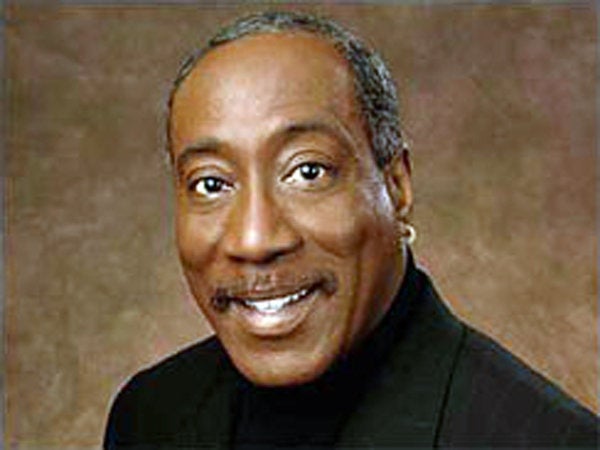 The veteran CBS News correspondent died Saturday. He was 62.
Dow leaves behind a wife, Kathy, and three children, Danica, Joelle, and David.
His career at CBS spanned almost 40 years. A five-time Emmy winner and a correspondent for 48 Hours since the program's inception, Dow covered everything from the kidnapping of Patty Hearst to American involvement in Bosnia.
A Peabody and Edward R. Murrow Award winner, Dow was the first network news reporter to interview O.J. Simpson after the murders of Nicole Brown Simpson and Ron Goldman. According to the CBS press release announcing his passing, Dow narrowly escaped one of the falling twin towers during his coverage of the September 11 terror attacks.
When 48 Hours premiered as a television news series on CBS in 1988, it took its name from the 1986 documentary 48 Hours On Crack Street. Dow's work appeared in the documentary and he was part of the series since its debut.
In a recent interview with his hometown newspaper, Hackensack, New Jersey's The Record, Dow talked about his work:
"I've traveled all over the world. I've seen things few people in life get a chance to see up front and personal," Dow said in his distinctive, deep voice. "I covered the tsunami in Sri Lanka. I was in South Africa when Nelson Mandela was freed. I traveled with him across the United States when he gave his tour. There's just moments, places I've been that I think truly changed my life."
Before joining CBS, Dow broke the color barrier in 1968 as the first African American reporter in Omaha, Nebraska. It was a feat that earned Dow and the news director that hired him death threats.
Dow told the The Record that being a black journalist carried a special weight for him, a man who grew up picking cotton and tobacco during summers on his grandmother's farm:
"To know what it's like in that hot sun, working from sunup to sundown, forbidden to be able to read or write for hundreds of years. ... and that's what you do as a journalist, the thing they say you can't do," said Dow. "It's all connected for me."
48 Hours correspondent Peter Van Sant remembered Dow as "incredibly funny, insightful, caring, tough when he needed to be, determined and as a colleague, a friend."
Van Sant recounted Dow's ability to score an exclusive:
During his career at CBS News, Harold got some huge exclusives. And these weren't stories just handed to him, these were stories he got himself, "old school style."

When the entire world wanted to interview O.J. Simpson, it was Harold who got his butt in the chair. When boxer Mike Tyson's story was red hot, it was Harold who got the first major interview. And back in the olden days, when Patty Hearst, the daughter a newspaper and television mogul, was kidnapped by a terrorist organization -- and eventually joined the group -- it was Harold who got the biggest interview of the year, an exclusive with Patty that helped cement his career at CBS News.

At "48 Hours," Harold could do it all. His range left me in awe. Harold could talk to anyone from presidents to pimps, rock stars and accused murderers. He loved his work, loved every minute of chasing the bad guys. He was 62 going on 25. In the past year, his profile of civil rights hero Medgar Evers won a major award. I'm serious when I say it was one of the best stories I've seen in the last five years.
CBS did not report the cause of Dow's death. He lived in Upper Saddle River, N.J.
WATCH: Harold Dow connects Medgar Evers' legacy to President Obama's path to the White House
Calling all HuffPost superfans!
Sign up for membership to become a founding member and help shape HuffPost's next chapter