Former representative Harold Ford, Jr. has stolen the political spotlight lately, publicly debating his candidature for U.S. Senate, but little did we know about his wife Emily's ties to the fashion community. The New York Times reports that Mrs. Ford, 29, has dressed red carpet celebs for Carolina Herrera, although she had originally hoped to be a designer. After she move to New York in 2003, Emily worked for Nina Ricci and then became the assistant to Mario Grauso, president of Nina Ricci and Carolina Herrera.
She first made waves in the celeb styling world by dressing Jada Pinkett Smith in a tight, gold Herrera gown for the 2007 Academy Awards.
"That's a little wow," Mr. Grauso recalled telling Ms. Ford. "That is not a place I would go to."
Grauso related Emily's triumphs in the fashion biz to her future success in the word of politics:
"She's not naïve. I just threw her in front of the fashion train and she figured it out. Politics is going to be easy for her."
Check out some pictures of Emily and her enviable style: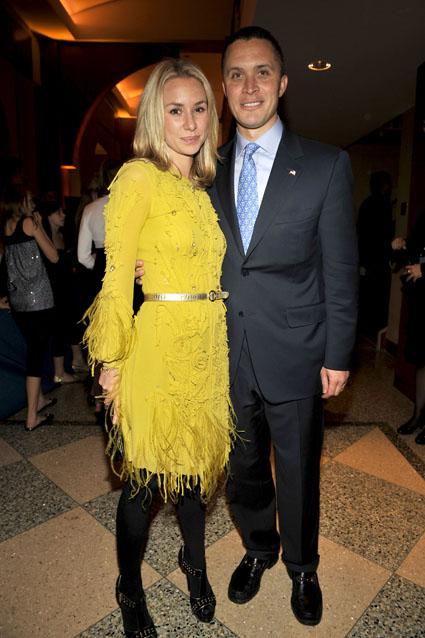 Emily Ford and Harold Ford Jr. on November 19, 2008

Emily Ford and Harold Ford Jr. on June 10, 2009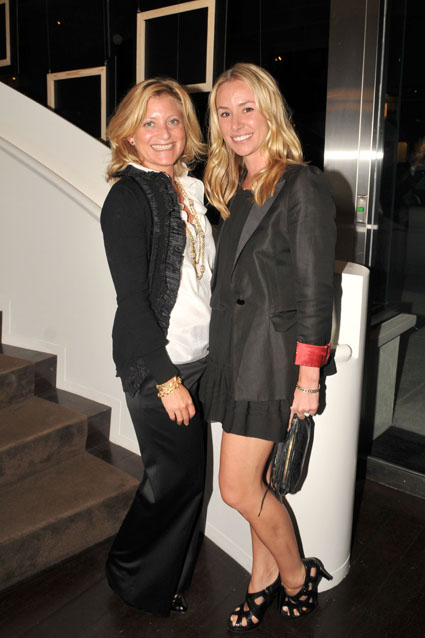 Kim Flaster and Emily Ford on September 10, 2009