A check for nearly $975 million is apparently an insufficient divorce settlement when your ex-husband is oil tycoon Harold Hamm.
Hamm's second wife Sue Ann Arnell rejected a check for $974,790,317.77 written Monday as a settlement for their divorce, Hamm's attorneys confirmed, according to CNN Money. Arnell, an economist and lawyer who previously held executive positions at Hamm's company Continental Resources, reportedly believes she is entitled to more because she helped the billionaire CEO amass his fortune.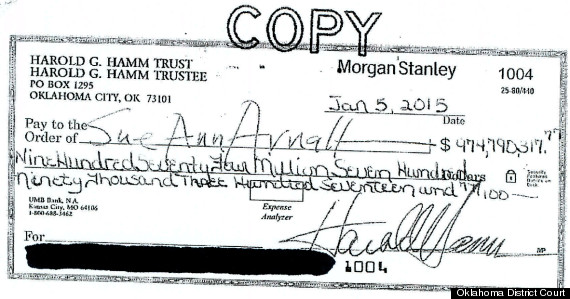 The couple, who married in 1988 and have two children together, had no prenuptial agreement, and their divorce has dragged on for two and a half years.
In November, Oklahoma Special Judge Howard Haralson ordered Hamm to pay his ex $1 billion in what was one of the largest divorce settlements in U.S. history. Oklahoma law states that wealth from the "efforts, skills or funds of either spouse is subject to 'equitable distribution,'" according to Reuters.
However, Arnell appealed the ruling in December, calling the $1 billion sum "inappropriate" and citing 78 alleged errors that led to her getting shortchanged.
On Tuesday, Haralson declined to change his ruling in the case, but he did say alimony could be awarded to Arnell at a later time, the Oklahoman reported.
"We knew at the time of trial that oil prices were plummeting," Haralson said. "I see the relationship between the price of oil and the price of stock."
Haralson told Bloomberg the final decision is now in the hands of the appeals court and the Oklahoma Supreme Court.
Related
Before You Go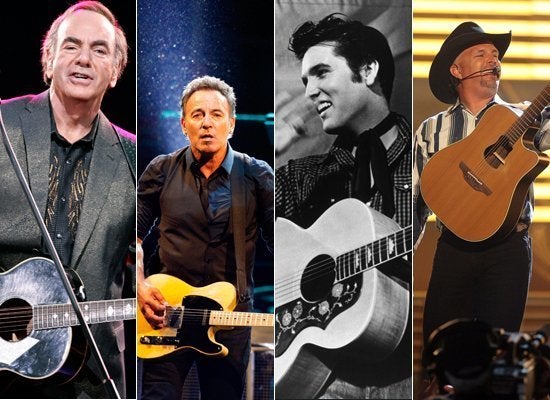 Trivia: Celebrity Divorce Settlements