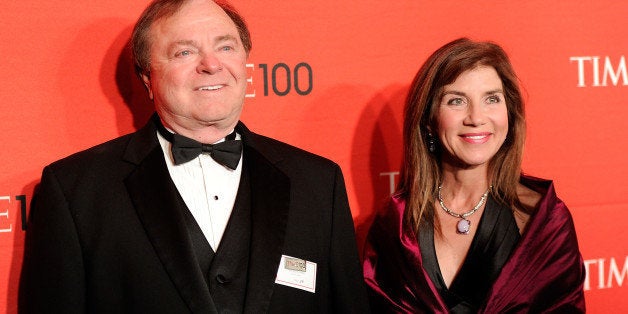 Dec 5 (Reuters) - The ex-wife of Oklahoma oil magnate Harold Hamm has appealed a November divorce ruling that awarded her $1 billion, citing 78 alleged errors and missteps that caused a judge to grossly undervalue her stake in one of America's greatest oil fortunes.
Sue Ann Arnall's appeal assails as "inappropriate" Judge Howard Haralson's decision to allow lawyers for both her ex-husband and his oil company, Continental Resources, to "double team" her during an epic divorce trial.
It also disputes the court's acceptance of a revised version of Continental's corporate history that falsely dates hugely profitable moves as occurring before the couple's 26-year marriage began.
The Nov. 10 ruling being appealed ordered Hamm to pay Arnall around $1 billion, including cash and assets, over a period of years. The divorce judgment ranks as one of the largest in U.S. history, but allowed Harold Hamm to retain most of the wealth stemming from his 68 percent Continental stake as "separate property."
During trial, Arnall's lawyers had valued the marital estate at around $18 billion.
Arnall's lawyers contend that Haralson miscalculated what was due to her by attributing only a small portion of a $14 billion rise in the value of his Continental shares during the marriage to the efforts and skills of either spouse.
Harold Hamm's attorney, Craig Box, earlier called the ruling fair. He didn't return a request for comment on Friday.
During a 10-week trial that ended in October, the CEO argued that Continental's growth stemmed mostly from passive factors, including rising oil prices. Under Oklahoma law, only the "active" portion of wealth accrued during marriage in previously acquired assets is subject to division.
Hamm founded Continental in 1967, more than two decades before the couple wed in 1988. The vast majority of its growth came during the marriage. Today, Continental is the top lease holder in the prolific Bakken oil play and Hamm is believed to own more oil than any other American.
"As Sue Ann has stated previously, 6 percent is not a fair proportion of the wealth the couple accumulated during their marriage, and she trusts that a more equitable division of the marital estate will result from this appeal," her legal team said in a statement.
The appeal document lists dozens of issues her lawyers believe Haralson erred on. It calls his accounting of Hamm's separate property "excessive, contrary to law and against the clear weight of the evidence."
Only $1.4 billion in Continental's rising value during marriage was divided by the court, and Arnall contends the judge didn't explain how he reached that figure. Continental's growth was active, she contended at trial, stemming mostly from her husband's deft management.
Arnall, who was a lawyer for Continental when she and Hamm married and went on to take a series of executive roles at the exploration and production company also claims that Haralson undervalued her own contributions to the couple's wealth.
In addition, the judge "inappropriately" allowed Continental's general counsel to play a broad role in the case, which amounted to Hamm and Continental "double teaming" her, according to the appeal. The judge allowed Continental's lawyer to attend and participate in the divorce hearings of the CEO, and Continental also successfully pressed the court to close the trial to the public, Reuters reported earlier.
Arnall also claims the court wrongly accepted Hamm's argument that strategic moves which would result in huge profits for Continental were made prior to the marriage, including shifting the company's focus to oil exploration from gas, and beginning exploration in the Rockies region.
As Reuters reported in September, Continental made revisions to its corporate timeline this year, striking prior references to those shifts coming in 1988 or later.
Legal experts say the divorce appeals process could drag on for two years or more.
Continental shares fell 1.6 percent on Friday afternoon to $38.25 per share, near a 19-month low. The shares have plunged by more than 50 percent since mid September, as oil prices sputtered to five-year lows. (Editing by David Gregorio and Christian Plumb)

Support HuffPost
A No-B.S. Guide To Life
Related
Before You Go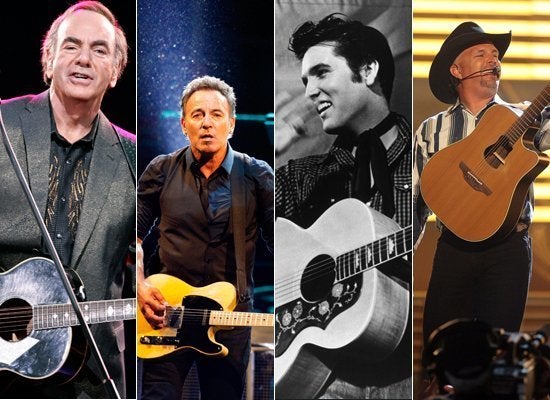 Trivia: Celebrity Divorce Settlements
Popular in the Community