"My grandmother was a domestic worker," said actor Harold Perrineau (Lost), co-host of the #BeTheHelp Children's Art Party presented by the National Domestic Workers Alliance (NDWA) in Los Angeles this Saturday. "Today, we love the nanny who works with our family. We're thrilled to support efforts to bring fairness to this important workforce." Perrineau then smiled as his daughter raced by with a noisemaker in the kid-friendly playroom at the Treehouse Social Club.

Perrineau and his wife Brittany hosted the event along with fellow Hollywood parents Gina Torres (Suits) and Ann Lopez. In addition to the many excited children like Wynter, they were joined by Torres' husband, Laurence Fishburne, Elisabeth Rohm (Law & Order), Kathleen Robertson (Boss), producer Chris Cowles, NDWA co-founder Ai-jen Poo, Aquilina Soriano of the Pilipino Workers Center, and Sarah Benor and me representing Hand in Hand: The Domestic Employers Association, a national network of families who employ domestic workers.

After jamming to a live band and enjoying glitter tattoos, children at the party painted large fabric panels with images and words that expressed their love for the nannies in their lives. These panels will be sewn together to create a banner that will be carried at the Children's March for the CA Domestic Worker Bill of Rights (AB 889) in Sacramento on January 24th. This historic legislation, if passed, will end historical exclusions of domestic workers from most U.S. labor laws.

The event is part of NDWA's new #BeTheHelp campaign, launched in December to inspire viewers of the film The Help to take simple action to improve the lives and working conditions of domestic workers. NDWA has invited the entertainment community to help bring the real-life concerns of domestic workers into the pop-culture conversation, and Hollywood is answering their call.

Just last week, Octavia Spencer, one of the stars of The Help, used her Golden Globes acceptance speech to recognize today's domestic workers; and in December, Participant Media partnered with the NDWA to release a series of videos featuring domestic workers discussing their work. The videos have been viewed and shared by over 80,000 people so far.

On Saturday, Perrineau, Torres and their friends joined this growing family of supporters who understand that the love, dedication and expertise domestic workers bring to families is invaluable. #BeTheHelp is an opportunity for parents and children to celebrate and honor these relationships.

To learn more about #BeTheHelp, visit www.domesticworkers.org. To learn more about how families and employers of domestic workers are involved, visit www.domesticemployers.org.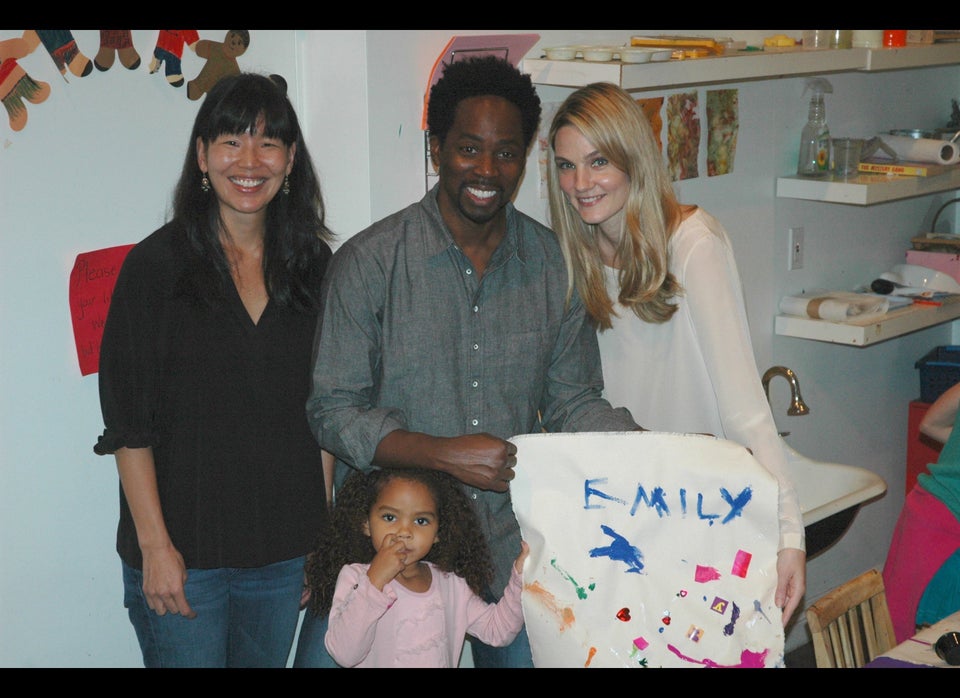 Popular in the Community