Life must be exhausting when your mom's a total jet-setter... and you're only nine months old.
Who knew Victoria was familiar with flat shoes, much less athletic trainers? We half expected Harper to be dressed exclusively in kiddie heels (a la Suri Cruise) once she started getting bigger. Turns out, Posh is a-ok with some sporty kicks.
Check out Harper's adorable sneaks (and Victoria's chic straight hair!) below.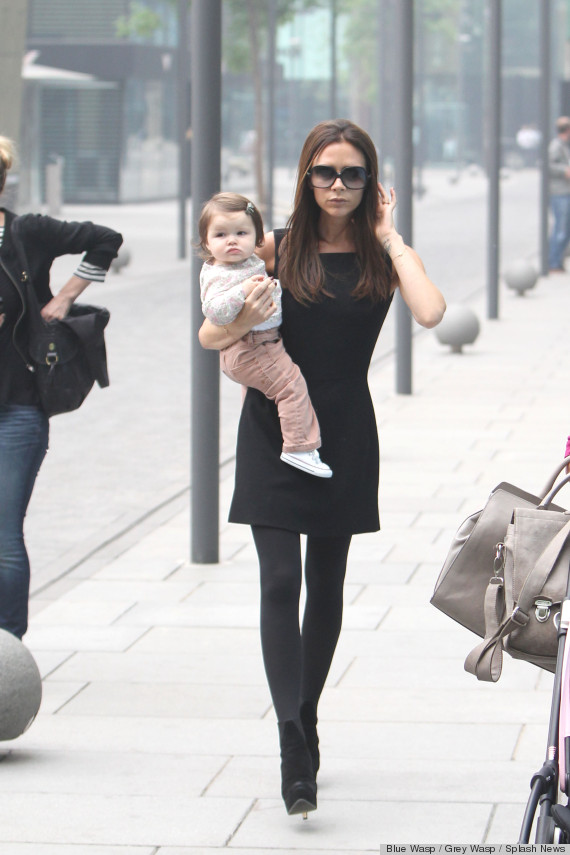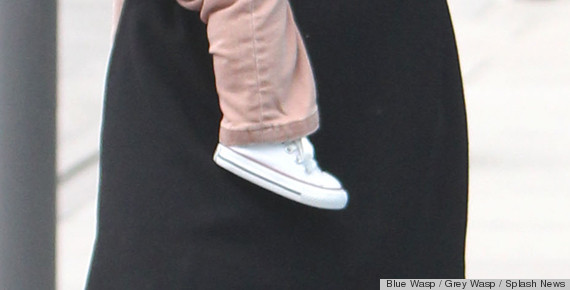 Click through our slideshow to see how much she's grown!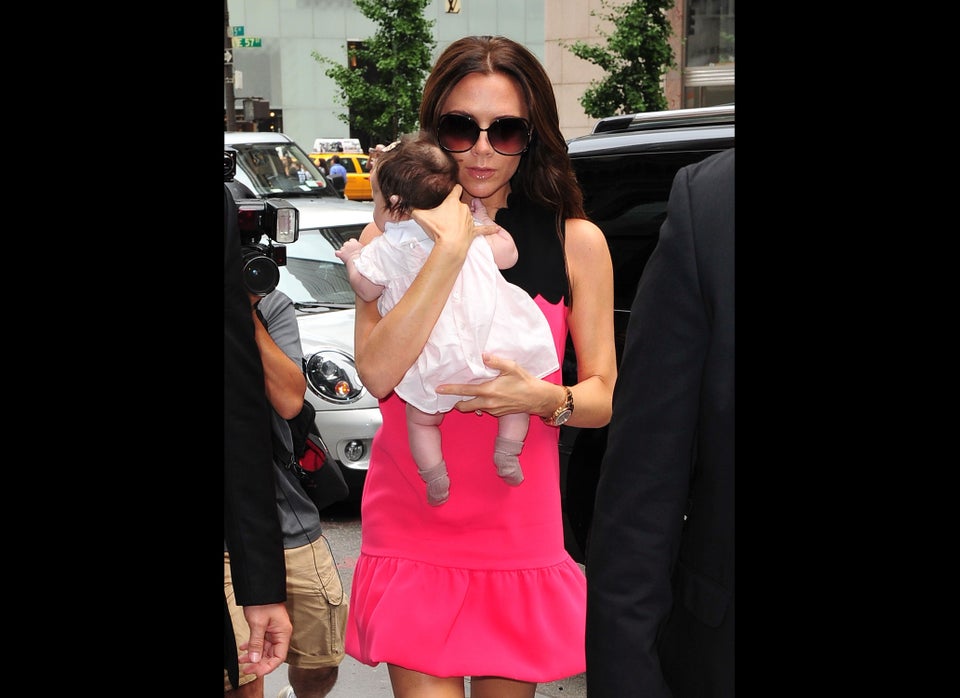 Victoria and Harper shop/brunch in NYC(CLONED)