Well, maybe. Hopefully. Her dad, David, was in London today to meet with Anita Tiessen, the Deputy Executive Director of UNICEF UK, and Prime Minister David Cameron at 10 Downing Street, discussing the worldwide fight against hunger. Later in the day David addressed his own hunger with Victoria and Harper, lunching with his fam at 202 Restaurant in Notting Hill.
Which is all well and good, but when they were exiting the restaurant, we caught a glimpse at Harper's hair. Look how long it's gotten! And that white dress and headband -- too cute! Squee!
OK, moment's over. Enjoy these photos and cross your fingers for some Beckhams-meet-Olympics photo opps this coming week.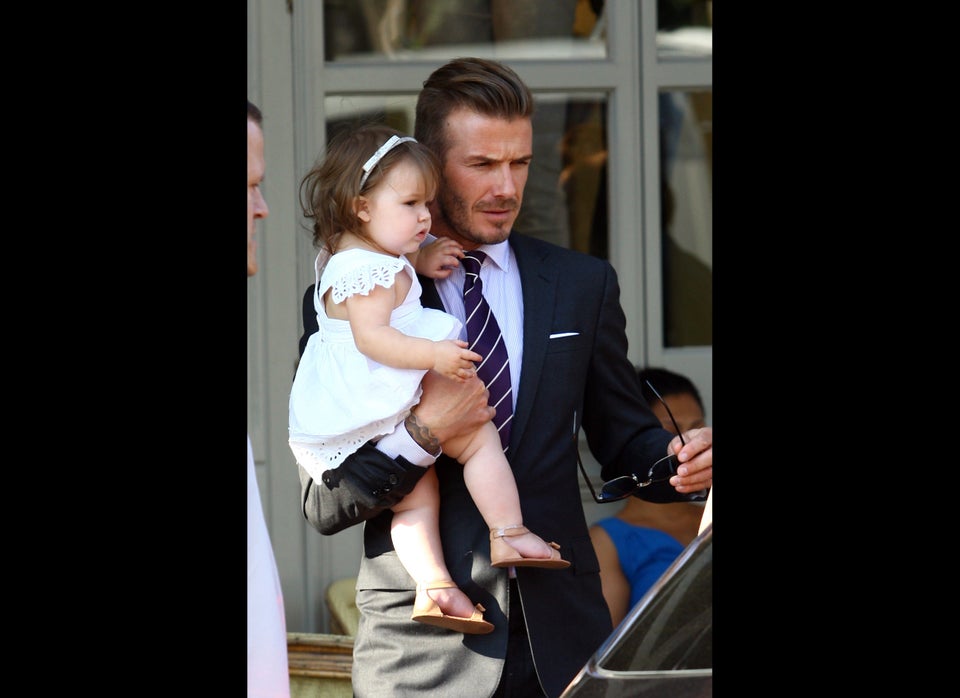 David, Victoria & Harper Beckham Grab A Bite