Is Harper ready for her closeup?
We are delighted to inform you that the UK's leading manufacturer of personalised baby gifts, My1stYears.com, would like to invite you to become the face of our new range.

Both your parents are fashion icons, and we can see no reason why you shouldn't start your own career in the fashion industry even at your young age.

From what we have seen of you since your first public appearance less than a year ago, we know you have implacable style and taste. You were therefore the immediate first choice for our campaign.
My1stYears.com really does have their fingers crossed: they posted a link to OK Magazine's article on the letter on their Facebook page, saying "My 1st Years Job Offer Included in OK Magazine.. Lets hope she accepts!"
If she accepts the offer, that is. My1stYears.com made sure to note in the letter, "Due to child labour laws we cannot negotiate a contract or salary directly with you, that is why your Mummy and Daddy have been copied in on this letter." What will Mummy and Daddy say?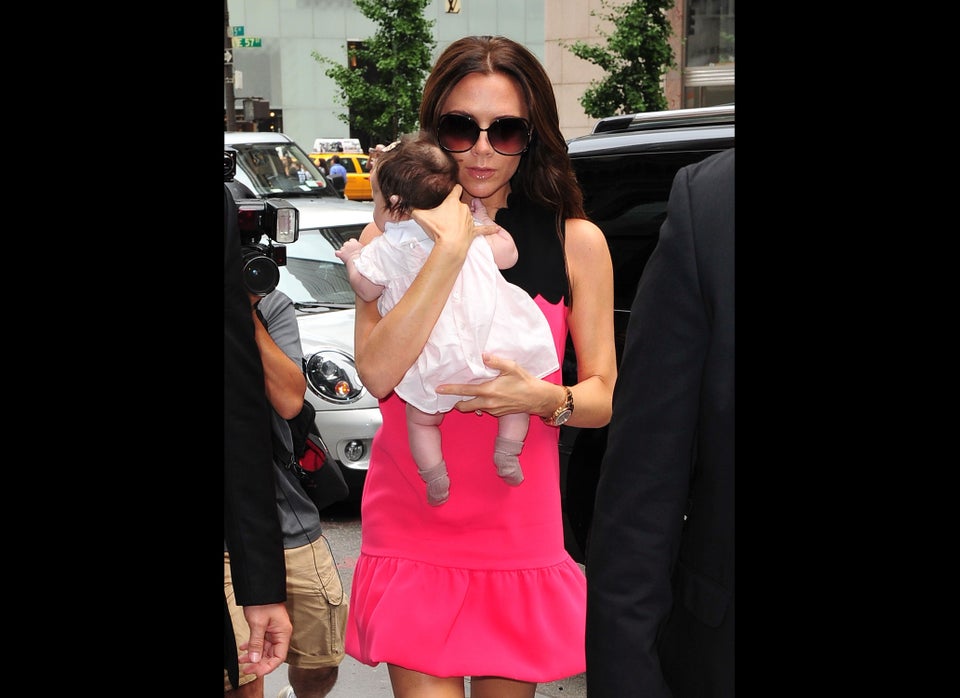 Victoria and Harper shop/brunch in NYC(CLONED)
Popular in the Community