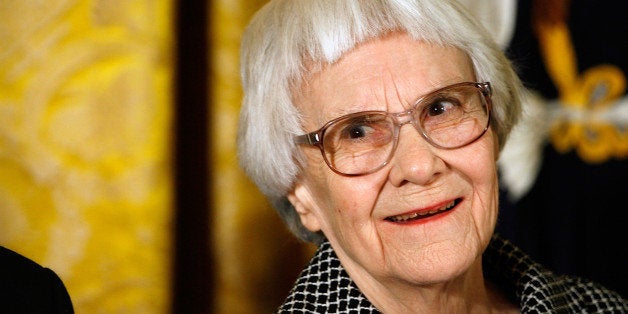 The news has also spurred a resurgent interest in Lee, who seems to decline contact with journalists on principle. But that hasn't kept some from trying. While most attempts to reach out result in crickets, one Alabama reporter finally got a written response from Lee: his crumpled letters, with "Go away!" scrawled across them.
I hoped she would confirm that she is in fact lucid and fully in control of the destiny of Go Set a Watchman. ... I hoped she would help clear up all the questions the world has been waiting to have answered about the circumstances of the book's planned release. [...] It appears that Nelle, as her friends call her, is very much with it, that she is still lucid and that her acerbic, press-averse side is fully intact.
If Sheets's interpretation is to be believed, then perhaps Lee's publisher is correct that the author is "happy as hell" about her forthcoming novel.