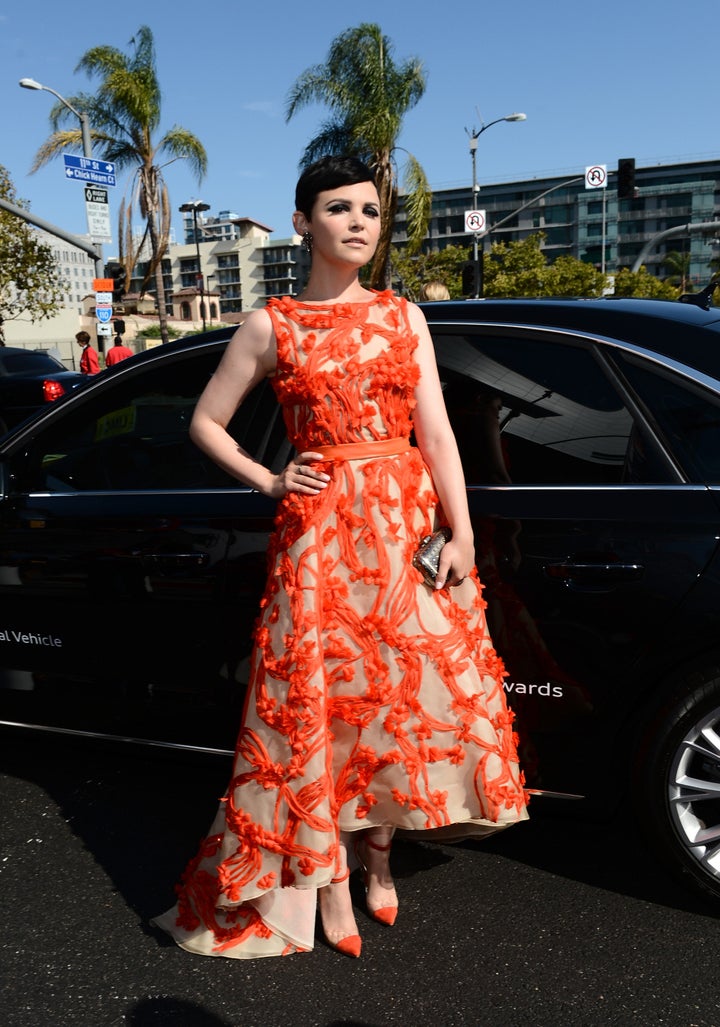 Although my last blog entry was on the passing of the glorious Leigh Hamilton, being an obituary writer is not my calling. It's just a sign of my age -- like the purple veins creeping up my calves.
Sadly, another formidable sister has passed on. And yet again, she is one who deserves to be publicly praised. My sense is that I have not been the only one who has been sitting banging keys for the past two weeks describing the force of nature known as Harriet Selwyn. A "force of nature" aptly describes the woman, who helped bring L.A. women onto the fashion scene.
Harriet Selwyn died on October 18th, surrounded, as she was in life, by her beloved posse. She died in her own bed, in her own home. The home that reflected the beauty, artistry and quality of the life she created and lived to the fullest. Doing it, as always, and as the song says, her way.
Hailing from New York City, Harriet arrived in L.A. in the early '70s. Along with Holly Harp and Norma Fink (Theodore's Beverly Hills), Harriet was responsable for waking L.A. gals out of the doldrums and getting them dressed! First under her label "Fragments," and later just "Harriet Selwyn," she introduced the women of L.A. to casual yet elegant dressing with silk jersey pieces that mixed and matched and traveled well. She taught us that casual and quality can indeed go hand in hand. Harriet's house, and then her "salon" on Nemo Street in West Hollywood (several doors down from current hot spot, Donna Karan's Urban Zen), was a creative hub and breeding ground for young fashion designers, artists and well-heeled, interesting gals about town. The list of Harriet's personal mentees is long and impressive. Rozae Nichols and Peter Cohen come readily to mind. Rosemary Peck, jewelry and interior designer, had a friendship and working collaboration with Harriet that spanned over 40 years. Jennifer Miller, accessories designer and boutique magnate (and one of Harriet's unofficial goddaughters), credits much of her success to being raised in the Harriet Selwyn School of Life and Design.
Bold. That is the first word that comes to mind in talking about Harriet. Being an early breast cancer survivor, Harriet, as part of a group showing of photographs of naked women, displayed her one breast and the flat mound of scar tissue that had been her other breast, for the entire world to see. Here, this is me, and nothing is stopping me, not even cancer, and was her message to other women. When stores were late paying her for their merchandise, and she needed to pay her seamstresses, Harriet didn't care if the store was Neiman Marcus or an upscale boutique in San Francisco, she'd pick up the phone and get her money. When the Pressmans owned Barneys, she would demand that one of the brothers be put on the phone, if the store was late in paying her. To her it was about all respect and paying people their due, and standing up for what was rightfully yours.
Harriet, tall of stature and carriage, contained an inner beauty and had a passion and an eye for beauty that is rare. She inspired just by being Harriet. Whatever she put on -- from rings, to bracelets, from dresses, to shoes -- complimented whatever else she had on brilliantly, and the total picture was inspirational and impressive. She was, up until the very end, a class act. At the end she called her BFFs to her bedside and gave them each one of her signature pieces of jewelry. Rosemary Peck, Marilyn Portanova and several others now sport their Harriet keepsakes around town, while others carry the true gem that was Harriet in their hearts