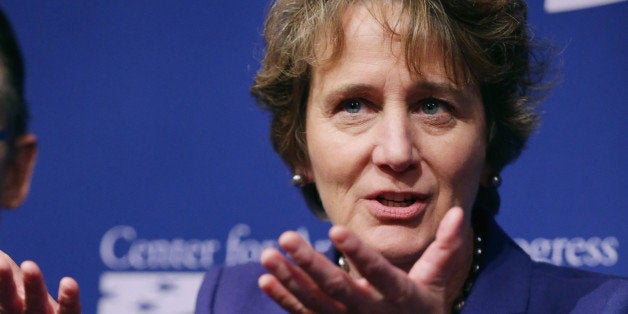 After being dealt a major setback by the Supreme Court just two weeks ago, the Service Employees International Union is plowing ahead in its efforts to organize home care workers, filing a petition Tuesday for what could be one of the largest union elections in Minnesota history.
According to SEIU, the election would cover an estimated 26,000 Medicaid-funded home care workers in the state who assist the elderly and people with disabilities. Under a hotly debated law passed last year, unions in Minnesota are allowed to organize day care and home care workers who work in clients' homes and are paid in part through the federal health care program.
The Minnesota Bureau of Mediation Services, the agency that would oversee the election, confirmed that it received the petition and will be reviewing the signatures. Under the law, the union would need 30 percent of the estimated bargaining unit -- or nearly 9,000 workers -- to have affirmed their desire for an election.
"That is a big election," said Jan Johnson, labor mediation manager at the agency, which covers mostly public-sector labor relations. Johnson added that she believes it would be the largest election the agency has handled.
The timing of the petition is significant for SEIU. Late last month, the Supreme Court delivered a blow to unions like SEIU and the American Federation of State, County and Municipal Employees with its ruling in Harris v. Quinn. In a 5-4 decision, the conservative justices determined that home care workers who don't want to be part of the union can't be required to pay so-called "fair share" fees to cover the cost of representation.
The ruling will make it harder for unions to maintain dues-paying members in what has been a growth area for organized labor in recent years. That, in turn, could make it a less attractive organizing target.
After the ruling, however, SEIU insisted it would continue to invest in organizing home care workers. On a call with reporters after the ruling, SEIU President Mary Kay Henry said that "despite today's decision, we are ready to move forward."
"No court case is going to stand in the way of home care workers," she said. "We need to build a stable, qualified workforce."
The Harris v. Quinn ruling disappointed not only labor unions but also disability rights groups that believe the presence of unions has helped raise both working standards and the quality of care in the field, which often provides low pay and few benefits. The ruling did not, however, disrupt unions' right to organize such workers.
Sumer Spika has been a home care worker in Minnesota for six years. A supporter of SEIU, Spika said she receives "no benefits of any sort" and no training through the job. After having her baby by a cesarean section two years ago, she said she had little choice but to go back to work a week after the delivery to care for her client. At times, she's relied on food stamps, she said.
Spika, 35, said she sees a union as an "opportunity to provide a better life for myself and my family, and especially for my client."
"I love my job -- that's why I've continued doing it," she said. "Hopefully if we have a union, we can bargain for all the things we've been fighting for -- better pay, benefits, sick days and, most of all, training."
Under heavy Republican opposition, the law allowing unions to organize workers like Spika barely eked through the Minnesota House, passing by a vote of 68 to 66 before being signed last year by Gov. Mark Dayton, a member of the Democratic-Farmer-Labor Party.
Before You Go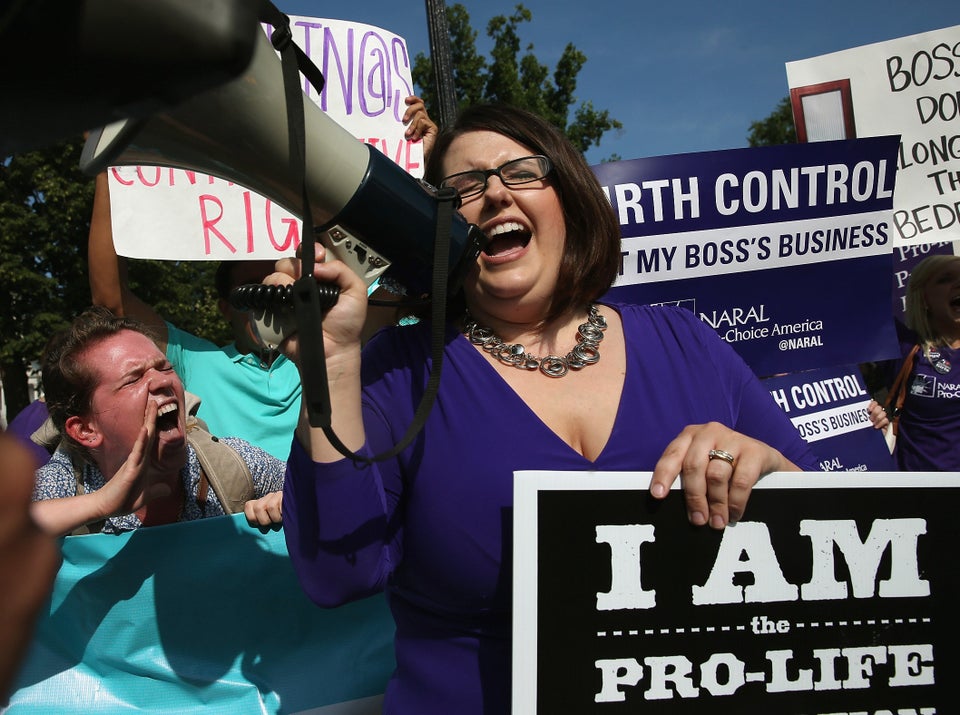 Supreme Court Hobby Lobby Decision
Popular in the Community