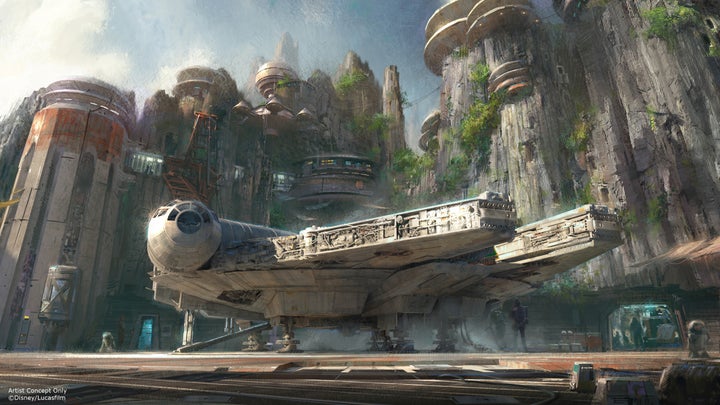 Harrison Ford is returning to the "Star Wars" universe one more time.
The actor, who plays Han Solo, will reveal Disney's plans for "Star Wars" attractions in its theme parks during a Feb. 21 TV special celebrating 60 years of Disneyland, ABC announced in a news release.
Disney said last year that both Disneyland in Anaheim and Disney's Hollywood Studios at Walt Disney World in Florida will be getting "Star Wars" themed lands.
That could change when Ford offers a preview of the new attractions on "The Wonderful World of Disney: Disneyland 60."
The two-hour special celebrating the park's history will also feature Elton John, Josh Gad and Witney Carson, and will be hosted by Derek Hough.
In addition, the Los Angeles Philharmonic will perform "The Sorcerer's Apprentice" from the 1940 animated film "Fantasia."