Harrison Ford talked Han Solo on "Late Show with David Letterman." With news of "Star Wars" sequels making the rounds, there has been a lot of speculation that Ford might reprise his iconic role in new films. When Letterman asked him about the rumors though, Ford didn't exactly sound like he was on board.
"I was only in three," he said. "You follow what I'm saying?"
"You don't want to be in another one?" Letterman asked him.
"Well, for a long time they didn't ask me. So, imagine how I feel," Ford responded.
At least he showed he's still supportive of the film franchise that launched his career. For was spotted signing "Star Wars" and Han Solo memorabilia outside Letterman's studio. For now, fans can see him in the Jackie Robinson biopic, "42," in theaters Friday.
Laugh along with David Letterman on "Late Show" every weeknight at 11:35 p.m. ET on CBS.
TV Replay scours the vast television landscape to find the most interesting, amusing, and, on a good day, amazing moments, and delivers them right to your browser.
Before You Go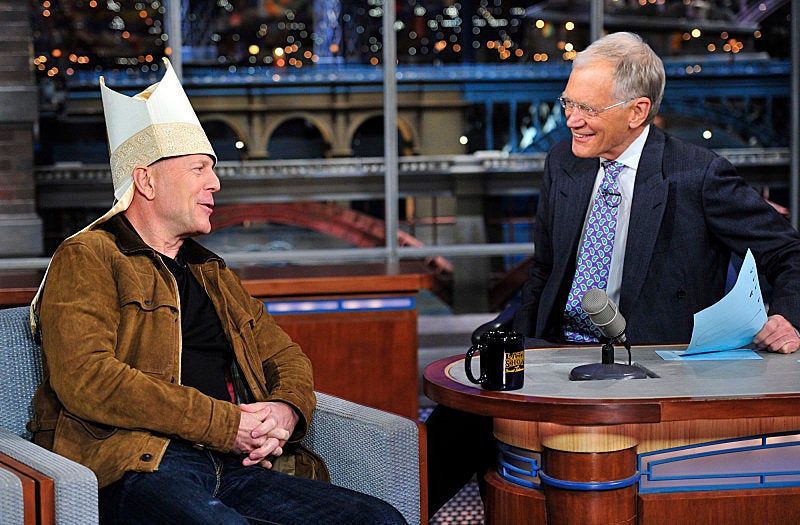 Late Night Talk Shows
Popular in the Community