The actor, who survived after his plane crashed on a Los Angeles golf course in March, opened up about the traumatic event to Jimmy Kimmel on Thursday while wearing a hot dog costume. Actually, he was dressed as a "dog in a hot dog suit" to be exact.
Ford is hazy on a lot of what happened. The actor said the amount of general anesthetic he received made him forget a lot until about five days after the crash. However, he remembered the engine stopping "very well" and how he ignored a suggestion to take the normal route to land.
Ford's memory, however, is hazy on the new "Star Wars" movie for entirely different reasons. "The Force Awakens" is still a big mystery for fans, and Ford was mum on any details. The actor did reveal that there's a big reason Luke Skywalker isn't on the new poster, but he wouldn't say what, and confirmed his mysterious ankle injury had something to do with his "Star Wars" spacecraft, the Millennium Falcon.
Despite the fun nature of his costume, Ford was serious about not explaining things any furter.
"Jimmy Kimmel Live" airs weeknights at 11:35 p.m. ET on ABC.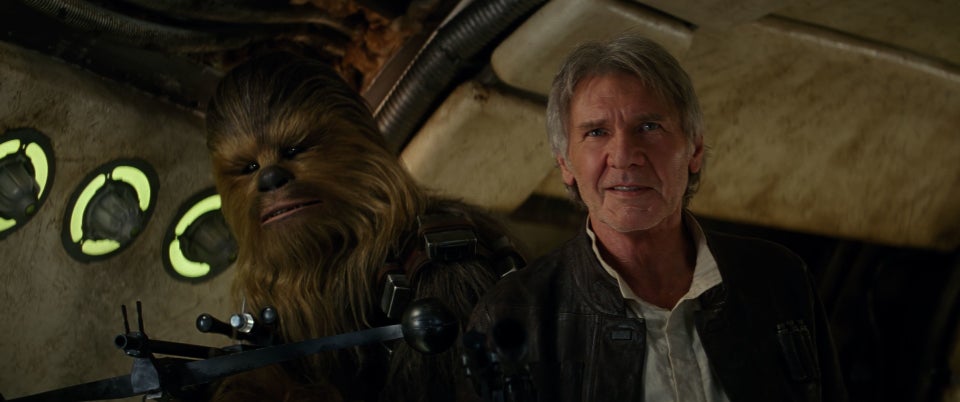 'Star Wars: The Force Awakens'
Popular in the Community