"Harrison was flying a WW2 vintage plane today which had engine trouble upon take off," his publicist said in a statement to The Daily Beast. "He had no other choice but to make an emergency landing, which he did safely. He was banged up and is in the hospital receiving medical care. The injuries sustained are not life threatening, and he is expected to make a full recovery."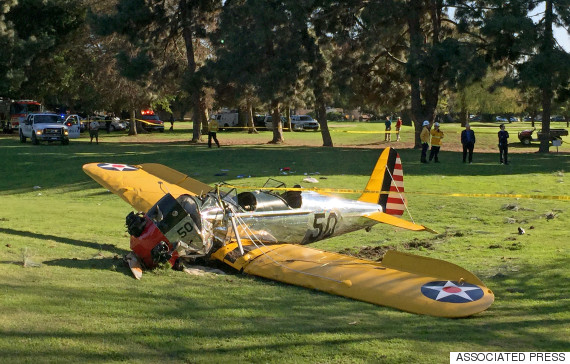 A photo of Ford's plane, which crashed on Penmar Golf Course on Thursday
The single-engine aircraft suffered a medium to high impact on the grass at Penmar Golf Course. Bystanders rendered aid to the conscious and breathing approximate 70 y/o male pilot prior to firefighters arrival. Firefighters provided immediate medical aid to the patient who is now described as suffering fair to moderate injury and being treated at a local hospital.
At the hospital. Dad is ok. Battered, but ok! He is every bit the man you would think he is. He is an incredibly strong man.

— Chef Ben Ford (@ChefBenFord) March 6, 2015
Thank you all for your thoughts and good vibes for my dad.

— Chef Ben Ford (@ChefBenFord) March 6, 2015
In a briefing later Thursday night, an NTSB official said that the pilot had reported engine power loss, and then clipped a tree before landing on the golf course. He was trying to return to the airport when the engine failed, Federal Aviation Administration spokesman Ian Gregor said. "We believe he is going to survive at this point," the NTSB official said, still not identifying the pilot.
Support HuffPost
The Stakes Have Never Been Higher
Before You Go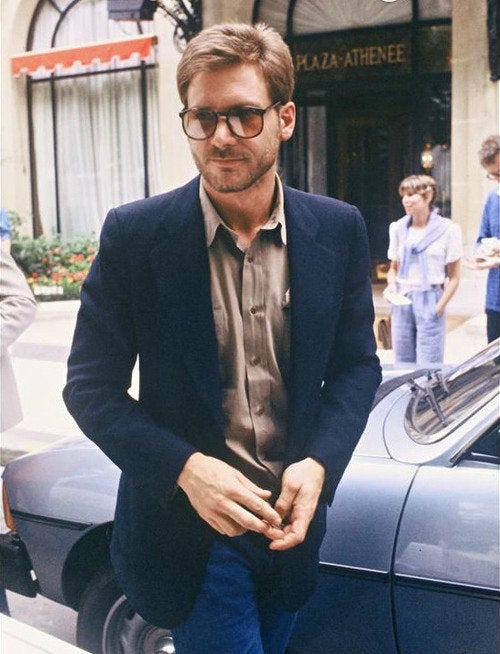 Harrison Ford Style
Popular in the Community