Federal investigators revealed just how lucky actor Harrison Ford is to be alive after crash-landing his plane in southern California last week.
Shortly after takeoff, Ford reported having engine problems and requested to try and return to the airport. When he couldn't make it back, Ford had to put the aircraft down on Venice's Penmar Golf Course, about 800 feet southwest of the nearest runway, according to the report. The plane clipped the top of a tree just before it crash-landed.
Dr. Sanjay Khurana, who happened to be at the golf course, told reporters that the plane "dropped like a rock" onto a nearby green.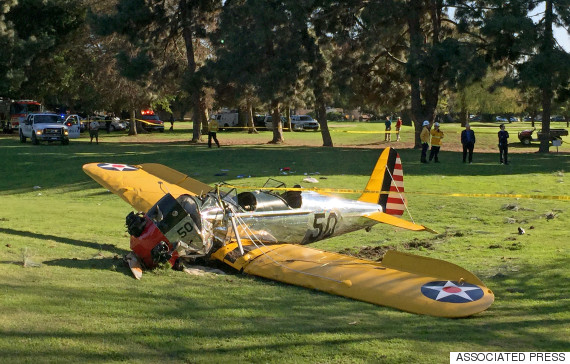 A photo of Ford's plane, which crashed on Penmar Golf Course last Thursday.
Both Ford's publicist and son, chef Ben Ford, later confirmed that the 72-year-old "Indiana Jones" star's injuries weren't life-threatening, and he was going to be "OK."
Investigators will continue examining the 1942 vintage plane, its engine and flight controls, according to the LA Times. A final NTSB report could take up to a year to complete.
Before You Go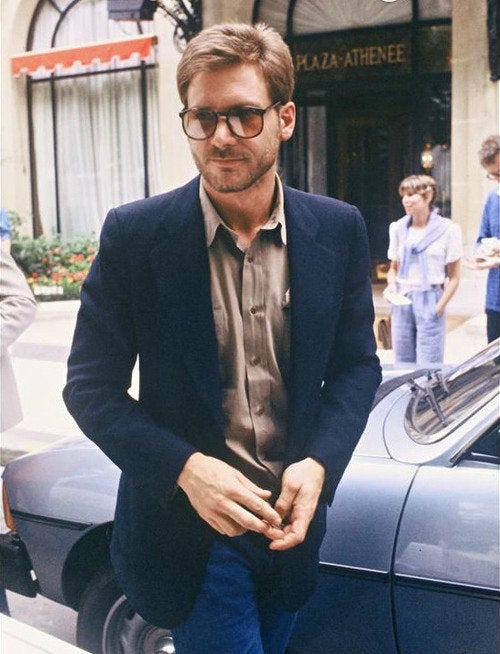 Harrison Ford Style
Popular in the Community