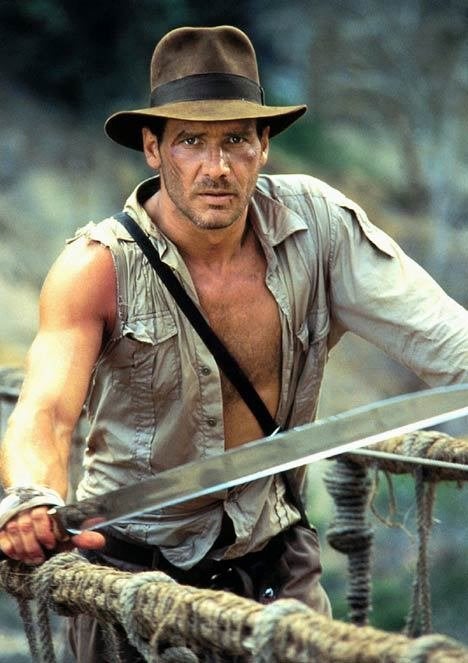 UPDATE: Ford representatives reached out to The Huffington Post to deny reports of Fords' wish to kill off the Indiana Jones character, calling them false.
PREVIOUSLY:
Indiana Jones has made countless death-defying escapes of the years -- but will he escape his own trap?
"Harrison thinks it would be good for Indy to die and pass on his hat to his son in the next one," the site quotes an insider as saying.
"[Producer and creator] George [Lucas] especially is resisting the notion but [director] Steven [Spielberg] is considering it. Funnily enough Harrison wanted the same for Han Solo in the final Star Wars but George put an end to it. This time he doesn't have all the say though."
Since donning the fedora and whip in the 1981 classic 'Raiders of the Lost Ark' in 1981, Ford has portrayed the daring Jones three more times on screen, including in 2008's 'Indiana Jones and the Crystal Skull,' which came after a nearly twenty year hiatus.
Shia LeBeouf, who played Jones' son in the latest installment, was critical of the film despite its box office success, saying they "dropped the ball on the legacy."
"In that movie, I just felt sort of pigeonholed. Like I didn't have enough meat to chew on," he said. "I just feel like we were trying to enforce innocence on an audience that wasn't willing. You can't force things, you know?"
Popular in the Community