He knew his candid comments would cause a firestorm, but Alex Smith will do whatever it takes to help find a cure for his son's little-talked-about fatal disease.
Smith's 8-year-old son, Harrison, has Duchenne muscular dystrophy (DMD), a genetic disorder that has no treatment or cure, and causes progressive muscle degeneration and severe heart and lung problems, according to Parent Project Muscular Dystrophy (PPMD).
Harrison likely won't be able to walk by the time he hits adolescence and probably won't live beyond his 20s. His dad is committed to educating the public about his devastating prognosis.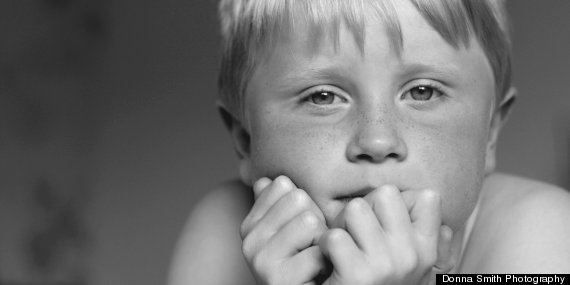 After having extensive conversations about the experience, AIS and Smith agreed on an unconventional and controversial tag line.
The campaign was met with expected backlash, but more than a year later, Smith has no regrets.
"I felt a cancer diagnosis would have more options, more of a chance, a chance to try something -- a chance that those with DMD still don't have," Smith wrote in his op-ed.
These are the encouraging breakthroughs that give Smith hope, and drive him to continue to raise funds through his organization to support researchers working to find a cure.
They're the breakthroughs that also drove Smith to help develop the off-putting campaign.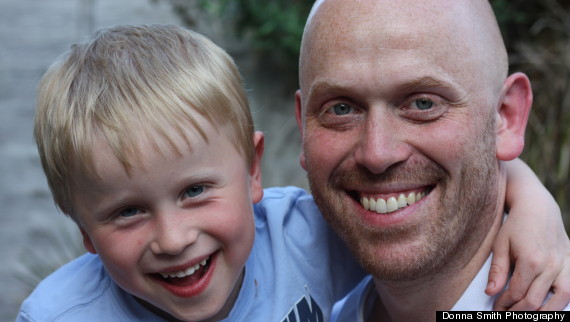 "[There are] no slim chances, no drugs to help, just the certainty of a very short life, marred by a progressive debilitating condition that will leave him unable to move, until his heart or lungs give up their battle to keep going," Smith wrote in a blog on his fund's website. "Funding for cancer research is epic in its vastness and reach, led by some incredible charities, doing amazing work … My hope is that this advert if nothing else will open up a conversation, make people think, look wider than the big players, with the big presence and big budgets and just perhaps join me to help children like Harrison and rid the world of Duchenne."
Smith is just one of the vocal voices in the Duchenne community that is determined to help support more bolstering research.
That's when advocates decided to take matters into their own hands and devised a White House petition, which required collecting 100,000 signatures in 30 days in order to elicit a response the administration. It collected the names in 27 days in March and advocates are asking for the drug to be fast-tracked.
While Smith supports the traditional fundraising and petitioning route, he also sees value in pushing the limits.
Some of Smith's critics took issue with the fact that his ad clumped all cancers together -- not taking into account that many have low survival rates and little research funding.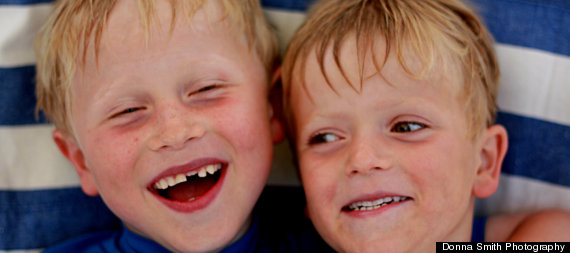 Harrison hugging his 6-year-old brother, William.
The committed dad replied personally to all of his critics, but still stands by the need to incorporate "shock value" into advocacy work when the issue calls for it.
It's a tactic that's used for a number of causes but hasn't quite made its way into a sphere that often relies on heart-wrenching videos and adorable lemonade stands to raise awareness and funds.
"If what you say shocks and is based on honesty and truth," he wrote, "it rises above the cookie-cutter adverts and distinguishes itself from other items on the page."
Calling all HuffPost superfans!
Sign up for membership to become a founding member and help shape HuffPost's next chapter
BEFORE YOU GO
PHOTO GALLERY
10 Daring Charity Stunts