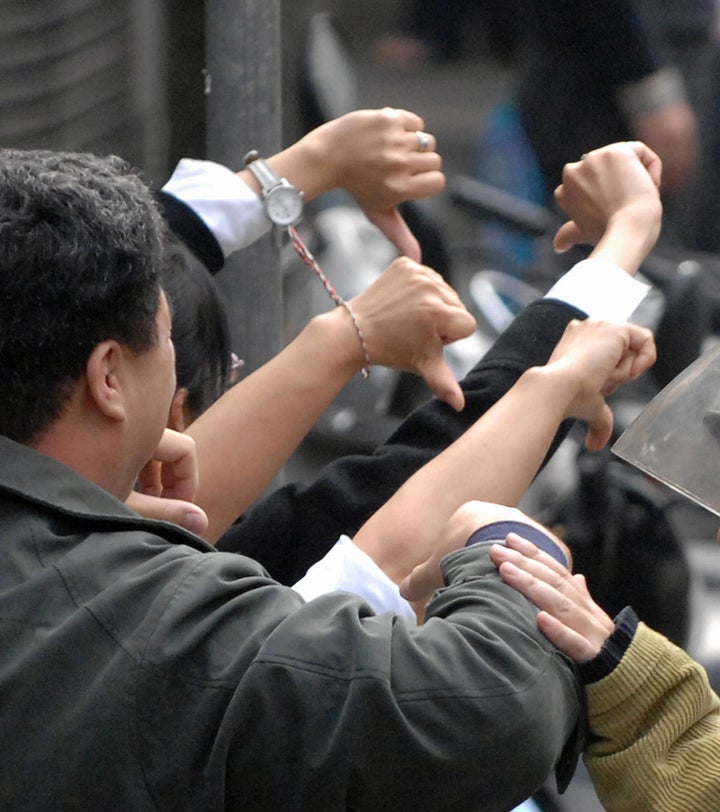 A popular former mayor of Fort Wayne, Ind., is looking likely to get passed over by a selection committee charged with commemorating a new government center, simply because of his name: Harry Baals.
Baals, pronounced like "balls," is the clear frontrunner in an online vote taken to gauge support for the various candidates, but on Tuesday, city officials suggested that they didn't want to humiliate the city by giving people a reason to snicker at the name of the structure.
"We love Fort Wayne, too. We're not going to make any decisions that look bad," Deputy Mayor Beth Malloy told the Fort Wayne Journal Gazette, clarifying that a potential "Harry Baals Government Center" was "probably not" going to happen.
The beloved mayor, who's name is now pronounced "bales" by some, despite the fact that he used the "balls" pronunciation himself, served three full terms and eventually died in office during his fourth.
At least one descendant thinks the city should grow up and accept the results of the democratic process, which show Baals with nearly 6,000 votes, about 5,400 more than the closest runner-up.
"Harry served four terms and was a wonderful mayor. I don't know what the problem is," Jim Baals, the former mayor's grand-nephew told the Gazette. "I understand people are going to poke fun at it. That's OK. I've lived with that name for 51 years now and I've gotten through it. I think everybody else can, too."
Support HuffPost
The Stakes Have Never Been Higher
Popular in the Community