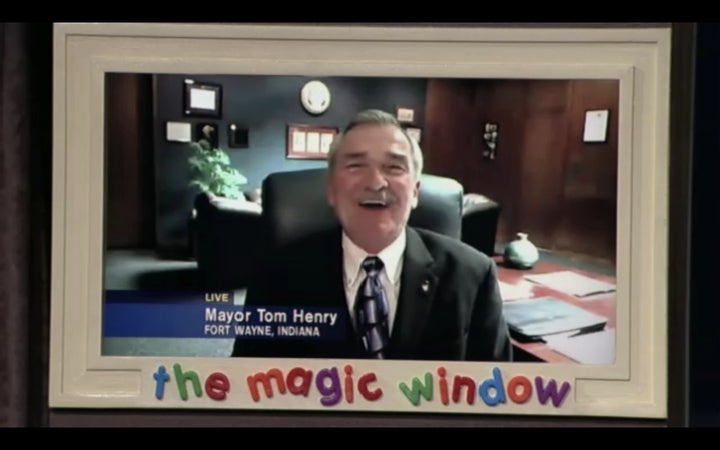 Jimmy Kimmel searched for a reason on Tuesday for Ft. Wayne, Indiana's recent decision to forsake its former mayor, Harry Baals (bawlz), by undermining a popular proposal to name a new government center after him.
In his quest for answers, Kimmel, a vocal proponent of the legacy of Harry Baals, went to the current mayor of Ft. Wayne, Tom Henry, and asked how he could so blatantly deny the results of an online poll.
"Overwhelmingly, the people chose Harry Baals, your predecessor, a man who was mayor of the city for a long time," Kimmel said, before asking why Henry, whose wife's maiden name is "Kocks," couldn't simply get aboard the "Baals and Kocks boat."
Henry was quick to admit that Baals had run away with the contest, taking nearly 23,000 votes, compared to the five received by "Citzens Square," which was recently chosen as the name of the complex. Most of the votes, Henry claimed, however, had come from outside of the city.
According to an Associated Press report on Tuesday, the second-place finisher in the poll was "Thunder Dome."
City officials had earlier expressed some concern about naming the building after someone whose name could embarrass Ft. Wayne, though a spokesman said Tuesday that Mayor Henry simply didn't want to name it after a person.
WATCH the hilarious interview between mayor and comedian:
REAL LIFE. REAL NEWS. REAL VOICES.
Help us tell more of the stories that matter from voices that too often remain unheard.