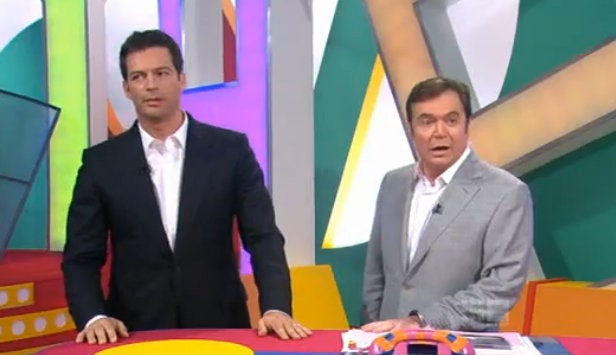 An Australian act's blackface impression of The Jackson Five did not impress celebrity judge Harry Connick Jr.
The American musician and actor was disturbed by the group's performance and sense of humor on Australian the variety show Hey, Hey It's Saturday.
Connick, a New Orleans native and jazz singer, gave the group a score of zero just after a fellow judge hit a gong and signaled an end to their act.
Connick didn't appear to be too upset during the judging portion of the show. But according to The Sydney Morning Herald, a backstage source said that Connick Jr. nearly walked off before the show was over.
The Herald reported that it was "arranged for Connick Jr. to voice his concerns at the end of the show."
According to the host, the same group of performers (they call themselves the Jackson Jive), won the same contest and did the same routine 20 years before. The only difference in the 2009 performance was that the lead singer playing the role of Michael Jackson was not in blackface. Instead of black paint, he wore white to mock Michael Jackson's lightening skin tone over the years.
While sending off the act, the host smiled and said, "We've got a lot of color on this show!"
Watch Harry Connick Jr's reaction to the "Jackson Jive"
REAL LIFE. REAL NEWS. REAL VOICES.
Help us tell more of the stories that matter from voices that too often remain unheard.