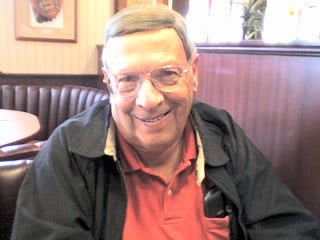 A Texas woman is suing JPMorgan Chase, claiming that the bank's eviction caused the heart attack of her husband, a retired minister.
Wanda Jo Engel alleges that JPMorgan's wrongful home foreclosure and eviction created so much stress that it "overwhelmed" her husband, Harry Engel, ultimately triggering his death. She and her children, Steve, Debra and Josh, are suing the bank for wrongful death and wrongful foreclosure and eviction among other claims, according to a lawsuit filed in Dallas County Court.
Harry Engel, a retired minister, collapsed in a chair in his home within days of receiving an eviction notice from Chase, the suit claims. He was 79.
"It was just a close family; it's been a difficult loss," the Engels' lawyer Steve Shaver said. "They certainly didn't expect Mr. Engel to pass when he did or certainly for the reasons he did."
A JPMorgan Chase spokesman told The Huffington Post that the bank never foreclosed on the home.
"There are serious factual inaccuracies in the filing, but we are not going to comment because it is ongoing litigation," a JPMorgan spokesman said in a statement. "We have not completed any foreclosure on the property. We work with homeowners across the country to help them to avoid foreclosure whenever possible."
The Engels lived in their home for 22 years and were current on their mortgage payments during that time, according to the suit. But in early 2009, they received a letter from the bank advising them to refinance their loan; the Engels went to their local Chase branch and spoke to a staff member who told them to "miss a payment" to more easily qualify for government refinancing assistance, the suit alleges.
After missing the payment as instructed, the Engels received a bank letter telling them to immediately become current on their payments, Shaver said. Living on a fixed income, Wanda Jo and Harry Engel had already used the money allotted for the instructed "missed payment" for other finances so they went to the bank to inquire about a government refinancing program, he added. For a time, the Engels' refinancing request was considered but then rejected; then the bank sent a letter indicating it planned to foreclose and still another letter stating it had indeed already foreclosed and planned to evict the Engels, according to Shaver.
"Finally, a personal representative of Chase physically went to the Engel home, knocked on the Engel's [sic] door, and enforced the eviction notice," the suit claims.
But JPMorgan Chase maintains that the bank did not go as far as to foreclose on the property.
Shaver clarified by phone that JPMorgan Chase never went through with filing for foreclosure in court and instead the bank indicated that the house would soon be in foreclosure and that the Engels would have to leave.
The Engels went to the local Chase branch multiple times to talk to the staff member who had advised them to miss a payment; each time they would "sit in the lobby and stew for hours," according to Shaver.
"He was trying to get them to leave; he was hoping they'd just walk out. But this was too important to them, so they didn't," Shaver said.
Bank of America allegedly advised Georgia homeowner Pamela Flores to stop making payments on her mortgage so that she could qualify for the Making Home Affordable Program, a government mortgage relief initiative. The bank then initiated foreclosure proceedings on her home. A Bank of America spokeswoman told CBS Atlanta that the bank sent Flores a modification offer and she paid a month late, forcing the bank to decline her participation in a Treasury Department program.
A Massachusetts couple, the Dixons claimed to have had a similar experience with Wells Fargo. They say they made a verbal agreement with the bank to take steps toward securing a loan modification and Wells Fargo told them to stop making payments on their current loan, according to the Atlantic; but the Dixons say instead of modifying the loan, the bank told them it planned a foreclosure because they were in default. Wells Fargo argued that the Dixons should not have assumed the modification was a done deal because the verbal agreement wasn't "definite as to be binding."
In the two years since Harry Engel's death and the family's eviction, the home has been vacant, according to Shaver. "Just the stress of the foreclosure process itself was too much for Mr. Engel who was a really good man," Shaver said.
View the Engels' petition below:
Related
Before You Go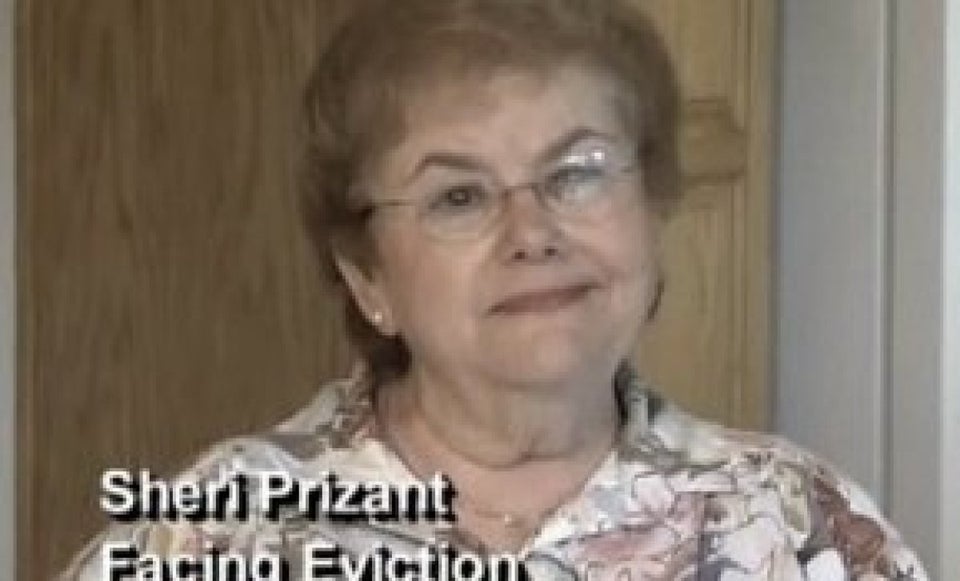 America's Worst Foreclosure Fails
Popular in the Community