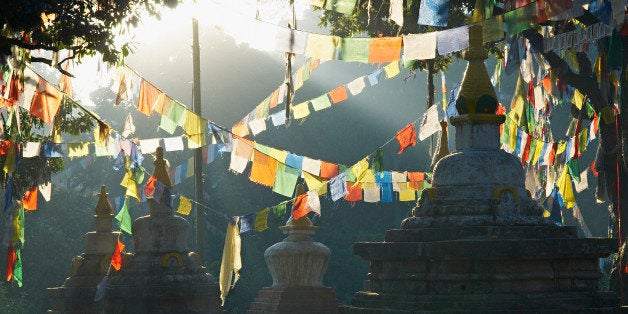 Nowadays, especially Nepali media has a full media coverage of Prince Harry. His impact can be felt all over the world. Prince Harry gave a great example of humanity. He became hugely famous in a short period of the time, and not just because he is British royalty.
He helped Nepal in so many ways. He even helped to rebuild a school in Gorkha District that was demolished after a big earthquake. He was in Nepal for only 5 days, but he added 6 more days to his itinerary to help people and learn more about Nepal. He stayed in a poor farmer's house in a remote Nepali village, respecting everyone and behaving the way royalty should, with kindness and compassion for the world.
Actually, he liked Nepal. And Nepal liked him. He truly won the heart of Nepali people. Many man and womens say, "Harry, why were you not born in Nepal as a Hari?" Hari is one of the names of Vishnu (God - who is the protector and preserver of the universe).
His full name is Prince Henry of Wales. He was born in England in 1984. His parents divorced when he was little. His mother, Princess Diana, passed away in a tragic car accident. His father, Prince Charles, is the son of the Queen of England, Queen Elizabeth. Redheaded and the object of much publicity, Prince Harry loves his privacy and enjoys computer games. In 2008, he served in Afghanistan and was nicknamed "Captain Wales." Traveling has always been his passion, since his gap year in Australia working on a cattle ranch and playing polo.
In Nepal, Shah king ruled 240 years. Nepal had a monarch from 1768 to 2008. But their prince never won the heart of Nepali people. Instead, royalty used to enjoy luxurious lifestyles while the common people suffered in poverty. As a result, Nepali people felt very warm and friendly toward Prince Harry. He won Nepal's heart within 7 days. That's the great lesson that Nepali leaders can take from him and his visit.
Prince Harry also helped Nepal in some unforeseen and unintended ways. People used to feel very unsafe traveling to Nepal but Prince Harry's visit made them feel safer. He helped boost the tourist industry and thus the economy of the country.
After the big 2015 earthquake in Nepal, many schools of Gorkha district were damaged because Gorkha was the center point of the earthquake. This is why Prince Harry went to Gorkha. He helped rebuild in Lapu VDC-3. Local people of Lapubesi were so impressed with Prince Harry. Respecting prince harry, they renamed a local hill Harry Hill. Prince Harry smiled and said, "Ohh thank you," when he heard the name.
Similarly, his father, Charles, had visited Nepal a long time ago. He too enjoyed Nepali culture. His visit was in the Dhankuta district. Local people changed Vedetar Hill to Charles Point in his honor. Thus, there is great respect to the British royal family, because they respect Nepal and Nepali people in a way few other people do.
On his last day in the Gorkha district, local people organized a cultural program. He got involved in the Ghatu dance with local people. He sang an English song.
Prince Harry became familiar with so many local people as well as students. He really took the time to get to know them. He tried Nepali cuisine based on Gurung culture. He dressed their local customs and he danced with them. He was grateful to all the villagers and promised to help their school collect funding.
After a successful trip, Prince Harry returned on Wednesday with great love and respect of Nepali people. It will make him emotional to remembering those memories. One day these memories will make him return to Nepal again and to see Harry Hill as well as the small kids attending the school he helped rebuild.
We all should learn a great lesson from Prince Harry. In just six days, he was able to help our country immensely. Imagine what we could do with years if we put our hearts into it. We have a great responsibility to rebuild our homeland. Get rid of the dirty politics, rebuild the schools and the economy, heal from the earthquake, help our people. We can work together and make a huge difference.