When Kay and Harry Leibowitz were newly dating, Kay attended an Ohio event held by World of Children, the global children's advocacy awards program Harry had recently founded, in 1996. Looking back, she said, it was the moment she fell in love with him.
"I was there watching what he was doing for children, and I had tears in my eyes. That day, I fell in love with Harry and World of Children," Kay told The Huffington Post of her now-husband and business partner. "That was 14 years ago and we've been on this mission together. It's the best thing we do in our lives."
It's a mission that led Harry and Kay, both high-level executives, to leave the corporate world behind and bring their business acumen to a new encore career. Before World of Children, Kay was a senior retail executive for mega-chains including Victoria's Secret and Banana Republic, and Harry served as an executive at companies like Procter & Gamble and Esmark. Now, they've devoted their lives to giving back.
Although Harry enjoyed working in business, he said that he always had an inkling that there was something more he could be doing. Having grown up in poverty with his family in Coney Island through World War II and the early 1950s -- they all shared a single common bathroom with nine other families, and Harry had to work through high school to support everyone -- he understood what it was like to face challenging circumstances early in life. And later, during his many business trips around the world, Harry was exposed to the extreme hardships faced by children in developing nations, experiences that left a lingering impression on him.
Kay, too, had been exposed to these issues at a young age and shaken by them. Her father was a pilot in the Air Force and her family traveled all over the world with him, living in places like Taiwan and Ethiopia. Kay's mother had insisted that the family live in the local communities wherever they traveled, rather than on the base, so that her children would understand how privileged they were and how little others had in comparison.
But it wasn't until Harry experienced a life-threatening health scare that he decided to completely change the direction of his career.
"Cancer can cause epiphanies," Harry said of his perspective-altering recovery from cancer surgery. "It has a way of changing the way you look at things."
Realizing that while there were awards for poetry, science, performing arts and peace-keeping, but none for those working tirelessly to help children around the globe, Harry created the World of Children Award, which has invested $5 million in 95 different child advocacy programs benefiting young people around the globe, touching the lives of an estimated 30 million children.
World Of Children provides funding and recognition for individuals and organizations who are saving children's lives, and have met rigorous standards of success in their advocacy work. Each year, they honor activists such as Susan Krabacher, a former Playboy model who was abused as a child, and eventually started her own foundation to benefit children in Haiti. After a honeymoon sailing trip around Haiti more than 20 years ago, Krabacher saw children growing up in unspeakable circumstances, and made it her mission then and there to spend her life helping children in the poverty-stricken country.
"[Krabacher] saw the horrors of what was going on there and she turned to her husband and said, 'I now know what I'm going to do for the rest of my life. I'm going to help these children,'" Harry said, recounting Krabacher's experience. Not long afterwards, Krabacher launched "Mercy & Sharing," an organization through which she has provided nearly a million meals per year to local children and has opened two schools, an orphanage and the only pediatric health clinic in Cite Soleil.
Krabacher was awarded the 2006 Humanitarian Award, and will be honored again this year at the 16th annual awards ceremony with the 2013 Alumni Award. Lauren Bush Lauren will also be recognized with the 2013 Advocacy Award for her work with FEED Projects, a sustainable products company that benefits the United Nations World Food Programme's (WFP) School Feeding program.
Kay and Harry have also become committed to honoring young people such as these who are making a difference. "They're not the leaders of tomorrow, they're the leaders of today," Kay said.
Working with and celebrating so many selfless givers has inspired the couple to redefine success for themselves, they said.
"It's changed me forever, and Kay and my relationship is built on the very process of doing these things and seeing the impact," Harry said. "We go out in the field, and we see these children and they give us a hug and the whole day changes."
This post is part of a series produced by The Huffington Post highlighting the contributions of Go-Givers -- people who are looking beyond a "Go-Getter" approach to success and redefining success to include the importance of giving back. To nominate a Go-Giver of the Week, email gogiver@huffingtonpost.com.
Before You Go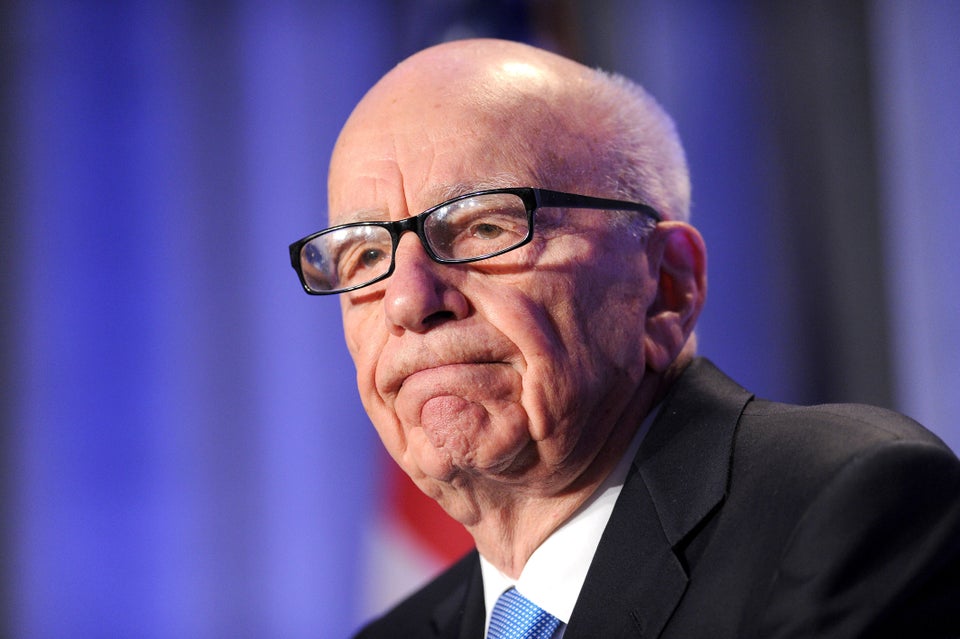 Daily Habit Of These Outrageously Successful People
Popular in the Community